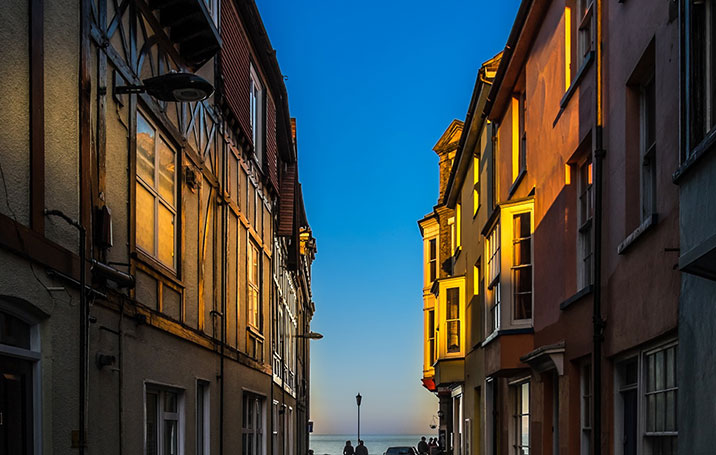 They used Pinterest to explore a new city
Join Pinterest to discover all the things that inspire you.
50+
billion Pins
to explore
15
seconds to
sign up (free!)
Back to
whale watching Reykjavik
whale watching Reykjavik
Tater tot casserole
Crock Pots, Chicken Soups, Ground Beef, Mushrooms Soups, Tator Tots, Tatertot Casseroles, Cheddar Chee, Comforter Food, Tater All Pans
great comfort food --Tater Tot Casserole. Ground beef, cream of chicken soup, frozen tater tots, and cheddar cheese. #recipes
Tater Tot Casserole. Ground beef, cream of chicken soup, frozen tater tots, and cheddar chees
Crockpot-Tater Tot Casserole 1 lb 95% lean ground beef 32 ounces tater tots 1 cup shredded cheddar cheese 1/2 teaspoon salt 1/4 teaspoon black pepper 1 (10 1/2 ounce) can cream of mushroom soup 1 tablespoon dried onions 1/4 cup skim milk #cooking #meals #crockpot #tatertots #casserole
Tater Tot Casserole. Ground beef, cream of chicken soup, frozen tater tots, and cheddar cheese. 3.5.12 - I made this last week for dinner and it was delish! I added a few cloves of garlic to the browning beef and used 2 cans of cream of mushroom soup (1 diluted, 1 not). I also went overboard with the cheese and sprinkled some paprika on top for browning.
Tater Tot Casserole. Ground beef, cream of chicken soup, frozen tater tots, and cheddar cheese. My husband loves Tator Tot casserole, I supposed I should make it for him. This looks okay.
garden path idea
Idea, Side Yard, Gardens Paths, Stones Pathways, Stones Paths, Step Stones, Stones Walkways, Irish Moss, Irishmoss
Irish Moss and Flagstone... and other ideas for a stepping stone pathway
#IrishMoss in between flagstones #Pathways #LowGroundCovers
Potential idea: Stone walkway with Irish Moss (Sagina subulata) for steps leading from left fence to steps
Casual Garden Path.. Paths that receive light traffic can be made of less heavy-duty materials, such as an informal series of field stones. This beautiful stone path, interspersed with Irish moss, rambles between large boulders and soft perennials.
Irish Moss Side yard idea.
Cosplay
Awesome Cosplay, Cosplay Awesome, Videos Games, Legion Cosplay, Cosplay Costumes, Amazing Cosplay, Mass Effect Cosplay, Mass Effects Cosplay, Amazing Mass
Amazing Cosplay
Legion from the Mass Effect series. How does this person see? #Cosplay #Costumes
Nice ... video game adaption?
Legion from the Mass Effect series at Comic Con??? That's some awesome cosplay...
Legion cosplay
Gift for a graduating senior who is getting ready to head off to college
Gift Baskets, Grad Gifts, Colleges Gifts Baskets, Gifts Ideas, Gift Ideas, Graduation Gifts, College Gifts, Gifts Boxes, High Schools
Grad gift idea College Gift gift-ideas
An "Off to College" gift bucket! Great idea for high school grads. Other graduation gift ideas on this site, too.
"Off to college" gift box. Graduation gifts ideas.
Going away to college gift basket Originally pinned by Leigh Anne Gercken onto gift ideas
accordion box - cute for an invite. [via suann song]
Ideas, Books, Accordion Book, For Kids, Kids Crafts, Treasure Boxes, Martha Stewart, Kids Art Projects, Boxes Lids
Accordion book! -fold a strip of paper, and glue the first and last pages to the inside of a box's lid and bottom- cute idea
treasure box accordion book
bounce off this idea of a book for craft table: provide folded paper & animal stamps for kids to create their own book. From 13 easy kids' art projects from Martha Stewart
Treasure Chests for kids to store their precious collections. Cute idea (it's a Martha Stewart one, but I like it). :) "Accordion-fold a strip of paper, and glue the first and last pages to the inside of a box's lid and bottom. Keep some pages empty so the collection can grow."
lots of great ideas for kids crafts
English bulldogs!
One Day, Englishbulldog, Cute Bulldogs, Pet, English Bulldogs, Naps Time, British Bulldogs Puppies, English Bull Dogs, Animal
british bulldog puppies - Google Search
Cute bulldog face!
english bulldog animal wallpaper dogs puppies pets
Nap time...
English Bulldog is gonna be mine one day
English Bull Dog, love this face. I will have one, one day...
Englishbulldog
Creamy Au Gratin Potatoes
Potatoes Recipes, Side Dishes, Gratin Potatoes, Creamy Au, Augratin, Gratin, Potatoes Allrecipescom, Favorite Recipes, Rice Krispie
One of our all time favorite recipes! Creamy Au Gratin Potatoes Allrecipes.com
Creamy Au Gratin Potatoes Recipe: A great side dish made from all the items you already have in your pantry.
Loaded Potato Salad, Oreo Rice Krispies, Au Gratin Potatoes
Creamy #AuGratin #Potatoes Recipe
Casual look blazer
Casual Friday, Skinny Jeans, Tans Blazers, Fall Outfits, Stripes Shirts, Khakis Blazers, Casual Looks, Casual Outfits, Work Outfits
Tan Blazer Blue/White Striped Shirt Skinny Jeans. Brown Flats
Striped shirt+ khaki blazer+ skinny jeans = a cute and classy look!
skinny jeans, striped shirt, blazer; great casual outfit for work!
Cute work outfit -Perfect for casual Friday!
Casual look | Denim, flats, cream blazer and striped shirt
cute fall outfit - I need some skinny jeans and more jackets!
pride and prejudice
I Love You, Beautiful, Pride And Prejudice, Prideandprejud, Jane Austen, Things, Movie Quotes, Favorite Books, Favorite Quotes
Pride and Prejudice I LOVE YOU MR DARCY
Jane Austen quotes, Mr. Darcy, Pride and Prejudice Forever my favorite book.
love is a beautiful thing.
Pride and Prejudice Movie Quotes. Jane Austen
One of my favorite quotes from Pride and Prejudice
pride and prejudice is a little beautiful
Best halloween costumes #costumes
Costume Ideas, Costumes Costumes, Witches, Witch Costumes, Woman Costumes, Cute Halloween Costumes, Best Halloween Costumes, Black Cat, Costumes Ideas
cute costume idea
Witches costume. classic!
Cute Halloween costume
Mistress of Dark, Witch that has a broom, a black cat, conical hat w/belt