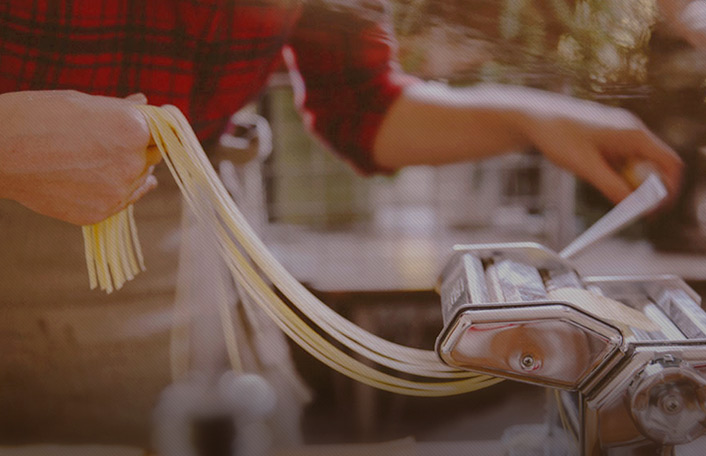 She uses Pinterest to eat healthier
Join Pinterest to find all the things that inspire you.
50+
billion Pins
to explore
15
seconds to
sign up (free!)
Fall outfit
Buttons Up, Fall Wint, Chambray Shirts, Denim Shirts, Stripes Shirts, Winter Outfit, Hairs Color, Fall Outfit, Brown Boots
Fall outfit - layer a button up under your chambray shirt
Hair color and cut <3 Pearls, layered button ups, denim, and boots
Fall outfit - chambray shirt, striped shirt and leggings with boots
Chambray shirt, striped button up, dark skinny jeans, brown boots, layered pearl necklace
Pearls, layered button ups, denim, and boots Perfect winter outfit
Striped button up, denim shirt, leggings, brown boots, pearl necklace
How to roll sleeves like J. Crew
Idea, Clothing, J Crew, Outfit, Jcrew, Wear, Howto, How To Rolls Sleeve, Sleeve Rolls
How to roll sleeves ala J. Crew. I had no idea....
Style Tips - How to Roll Sleeves Like J. Crew - Style - Outfits - Woman's Clothes - Woman's Fashion - Female Fashion - Wardrobe - Female Style - Woman's Style - Casual Outfit - Office Attire - Woman's Attire - Feng Shui Your Home & Closets at www.DeniseDivineD.com - Get Your FREE Feng Shui for Love Report!
How to Roll Sleeves Like J. Crew #howto #jcrew #rollingsleeves
How to Roll Sleeves Like J. Crew. Good to know. They love to wear their sleeves rolled.
35 Uses for Lavender Essential Oil
Help To Fall Asleep, Doterra Lavendar Oils Useful, Doterra Oils For Allergies, Lavendar Essential Oils, Lavender Essential Oils Useful, Doterra Lavender Oils, Doterra Oils To Help Sleep, Essential Oils Lavendar, Essentialoil Doterra
Do you or your kids have problems falling asleep at night? If you do you MUST read this! #essentialoils #doTERRA
I need this shirt!
Laughing, Start Running, Internet Exploring, Racing Shirts, Truths, So True, Funnies, 90S Workout Clothing, Totally Me
It'd be more funny if it weren't so true...
Truth on IE. Not as true as it used to be on the running though, though I could use some work on my times. =)
For when I actually start running again... ;)
This is totally me.
Funny and true •Train •Run •Fitness •Laughs
Lol! Except I run and I think I'm faster then internet explorer (it takes about 5 hours to lowed) ;)
Double denim + red flats
Fashion, Red Flats, Red Shoes, Blue Jeans, Outfit, Dresses Shirts, Denim Shirts, Double Denim, Styles
Jeans - denim shirt - red flats - bracelets simple - style
Double denim + red flats. love my red shoes. pursuitofshoes.com
Double denim + red flats #style #fashion #outfit #look #denim #redflats #shoes #casual
Rock Revival Jeans ~ Best jeans I've ever owned!!!
Buckles Rocks, Buckles Butt, Buckle Jeans, Buckles Jeans
Buckle Jeans <3
Buckle (Rock Revival)
Buckle Butt (Rock Revival)...love these jeans!!
Nike Ace Wide Yoga Pants.. look soo comfy
Wide Yoga, Soo Comfy, Workout Clothing, Dream Closet, Nikes Ace, Nikes Yoga, Yoga Pants, Nikes Wide, Comfy Pants
Nike Ace Wide Yoga Pants.. look soo comfy. I NEED THESE too bad i wouldn't be doing yoga in them
Nike Wide Yoga Pants.. look soo comfy!
Nike yoga pants - Ace Wide Yoga Pant - thestylecure.com
Nike Ace Wide Yoga Pants. I live in these kinds of pants when at home. My comfy pants 😜
Dream Boot #2
Cowgirl Boots, Point Toes, Cowboy Boots, Style, Old Gringo, Westerns Boots, Wedding Boots, Country Boots, Cowgirls Boots
I love these Old Gringo style boots! why do they have to be so expensive?!
cowboy boot
Old Gringo Deborah Rico Cowgirl Boots - Pointed Toe
Thinking about investing into some BIG GIRL western boots.... these are beautiful
Wedding Boots!
Country boots... I need some of these
Best fitting jeans
Fit Jeans I, True Religion Jeans, Jeans 3, Cute Jeans, Women Jeans, Jeans Lov True, Religion Awesome Jeans
Cute jeans!
True religion jeans <3
;
White Shoes, Spring Styles, Summer Vacations, Cute Tops, Blue Bags, White Shirts, Blue Jeans, Farmers Marketing, Casual Looks
Cute top
Farmer's market
Summer Vacation
Blue jeans. White shirt.
I don't usually go for flats, but this breezy casual look speaks to me. And the bag is to die for.
White, Blue Jeans, Black sunglasses, White Shoes, Light Blue Bag...Styling-Ready for the weekend!
casual spring style
Red and grey
Sweaters, Fashion, Red, Color Combos, Clothing, Outfit, Styles, The Cardigans, Belts
I like the main outfit color combo .. I'd probably choose a different style red belt.
Women's outfits. Women's fashion. Women's clothes. Red. American Eagle. Waist belt.
Cute! Love the red sweater and red belt. Do you wear the cardigan open with the belt under? Belt over them all? I'm so confused...
I love every aspect of this outfit! From the cut of the sweater to the red and white stripes. And from the color combination, to the fact that the belt is over the stomach instead of in the belt loops! :D Everything!!
#cardigan #top #belt #pants #polyvore #fashion #outfit #clothes #style
Outfit
Autumn Outfit, Clothing, Jackets, Toms Shoes, Winter Outfit, Grey, Cute Outfit, Pink And Gray, Coats
pink and gray. I especially like the shirt with the scarf and coat
Clothes - pink, navy, grey, cream color scheme
Winter outfit. I love the pink and grey
These shoes look my TOMS shoes.
Pink and Grey! This is so me, from the color down to the TOMS! : ) http://v.downjackettoparea.com Cannadagoose JACKETS is on clearance sale, the world lowest price. --The best Christmas gift $169
winter outfits for 2014 | Winter Autumn Outfits Collection 2013 2014 Fashion
Such a cute outfit, I love how pink and grey look together!
I LOVE THIS!
Leather Pur, Fashion Shoes, Valentino Lov, Purse, Handbags, Dream, Bows, Girls Fashion, Leather Bags
i love this bag. Love brown leather bags. cute w/ the bow on the side
A broad bias-placed leather bow adorns the front of this beautiful handbag by Valentino. ~*~ #bronze #leather #purse #valentino
Elite Handbag: Valentino Side Bow Zip Top Satchel...a girl can dream :)
love these so much
Cowgirl Boots Orange, All Boots, Fashion, Orange Flower, Old Gringo, Clothing, Be- Cowboys, Country Girls, Cowboys Boots
Old Gringo cowboy boots for ladies. Black with orange poppies stitched. Via Allen Boots from Austin. TX
love the orange flowers.
This makes my country girl heart very happy!!!
I'm not much of a cowboy boots fan, but I could see myself in these. #shoes #fashion #style #apparel #boots #floral