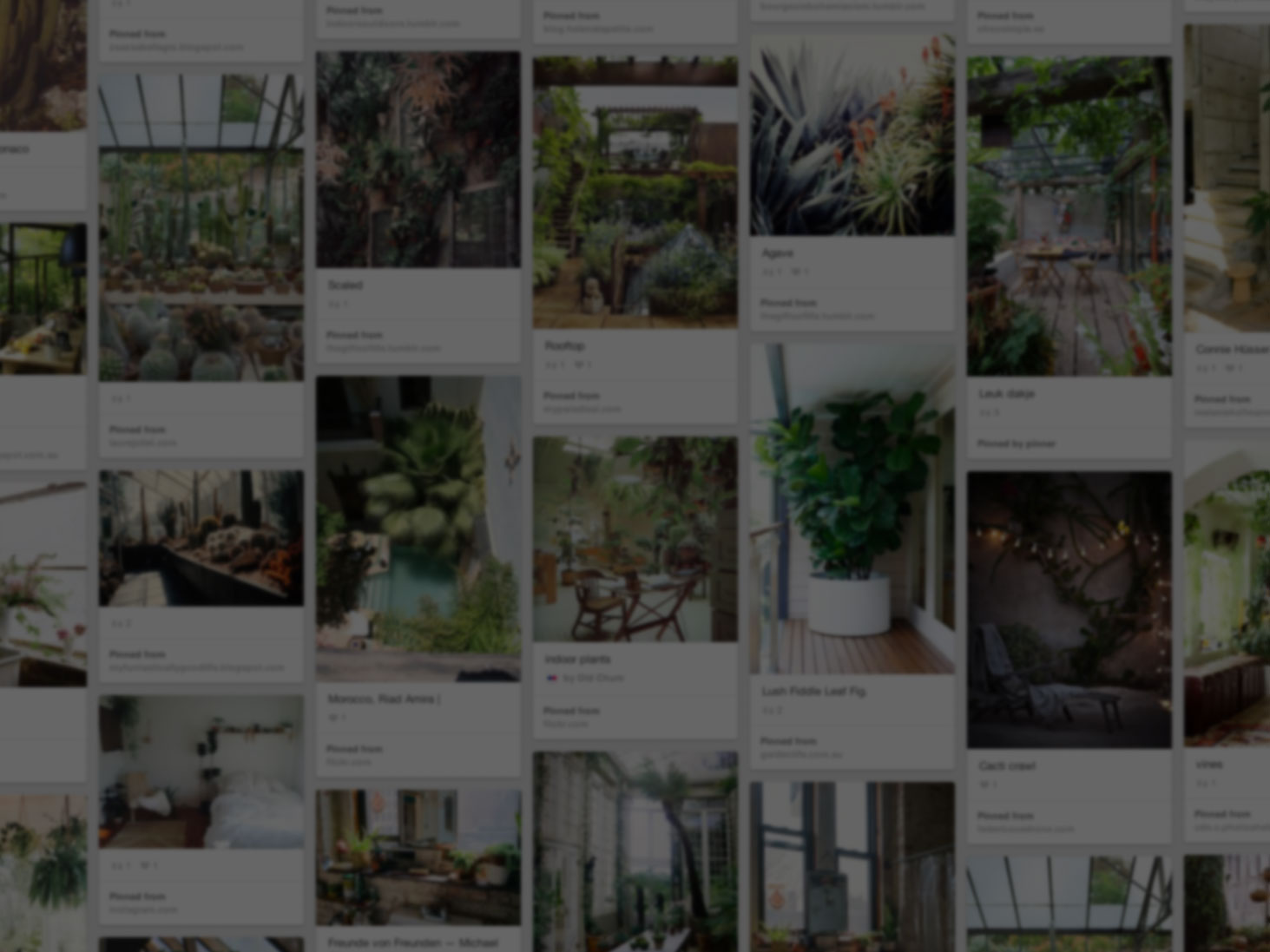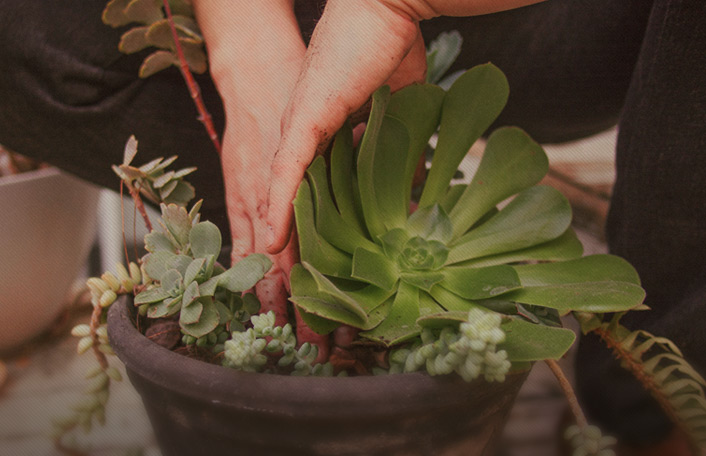 He used Pinterest to start his rooftop oasis
Join Pinterest to find (and save!) all the things that inspire you.
50+
billion Pins
to explore
15
seconds to
sign up (free!)
Back to
SPRING has sprung!
SPRING has sprung!
Mothers Day Gifts
Mothersday, Mothers Day Gifts, Gifts Ideas, Gift Ideas, Mothers Day Ideas, Flowers Pots, Mother Day Gifts, Flower Pots, Photo
Personalize flower pots with photos - #MothersDay #Easter #Fathersday
mother's day ideas | Mother's Day Gift Ideas!
Mother's Day Gift Idea ~ Personalized Photo Flower Pots for mom or grandma... modge- family photos onto pots and add a pretty bow- I got this years & years ago and it's still on display!
wood sign - painted
Wall Art, Quotes, Sunshine Wood, Wood Signs, Art Prints, Words Art, Art Flowers, Sun Flowers, Bright Colors
Sun Flowers!! Yeah!
You are my Sunshine Wood Sign at AllPosters.com
love the bright colors - would be able to use it for a long time!
Blue on Orange...
Beautiful Flower, Beautiful Bloom, Flower Close, Amazing Creations, Flower Arrangements, Flower Gardens, Beautiful Gardens, Fantastic Flower, Beautiful Image
might do this one!
Red Doors, Cute Ideas, Flowers Pots, Front Doors, Gardens, Planters, House Numbers, Sweet Home, Front Porches
Great tutorial for a DIY Stacked Planter. Could be cute to have 4 pots, home sweet home and then the house number on the bottom/largest pot.
Cool stuff 57 Practical Kitchen Drawer Organization Ideas 53 Cool Pull Out Kitchen Drawers And Shelves DIY Vintage Keys Frame 21 More Creative Tree Stump Decorating Ideas 50 Ideas To Label Things At Your Home 25 Cool Bay Window Decorating Ideas 51 Cool Storage Idea For A Home Office DIY Stacked Planters With Inscriptions For Your Home, Sweet Home..... (idea: look up other ideas similar to this... make these flower pots to sit on our front porch)
Home Sweet Home planter, cute idea!!!!
Home Sweet Home stacked planters ~ For the #Garden ~ Lovely idea to make with 3 different size plants pots ~ so pretty :) ~ #garden, #home, #plants, #décor, #flowers, #front doors,
Home Sweet Home stacked planters by Skaie from Diggerslist. Also LOVE the red door.
DIY house numbers
Houses, Cute Ideas, Flowers Pots, Front Yard, Gardens, Flower Pots, House Numbers, Diy, Front Porches
House number flower pots for front porch. Cute idea.
Ingenious DIY House Numbers of Flower Pots - I want this for my front yard!
diy house numbers of flower pots 1 500x333 Garden Designers Roundtable: A Fashionable Address
How to make aphid repellent garlic spray
Garlic Clove, Liquid Dishes, Repellent Garlic, Cups Water, Dishes Soaps, Anti Aphid Sprays, Garlic Sprays, Gardens Sprays, Garlic Gardens
How to make garlic garden spray to repel aphids 2 cups of water 2 cloves of garlic 2 tbsp. liquid dish soap
How to make aphid repellent garlic spray Ingredients 2 cups of water 2 cloves of garlic 2 tbsp. liquid dish soap Optional 1 small onion 1 tbsp. Mineral oil
How to make aphid repellent garlic spray by delcasmx, via Flickr. 2 cups water 2 garlic cloves 2 Tbsp dish soap. Soak overnight strain put in spray bottle.

by delcasmx
recipe for hypertufa pots in the Lowe's Creative ideas magazine
Cement Planters, Idea, Gardens Can, Concrete Pots, Flowers Pots, Cement Pots, Hypertufa Pots, Concrete Planters, Flowerpot
garden pots
Concrete planters
Three hypertufa pots... cement pots
Concrete pots, instructions in Lowes idea guide
DIY cement planters. Very cool I am doing this! Cheap & easy! Hypertufa Pots - Lowe's Creative Ideas
Making flowerpots!!
Cement flower pots. Really cool! Tutorial with some great ideas to tweak it.
Plant stand makeover, and how to make cheap coconut grass basket liners.
Plants Stands, Baskets Liner, Plant Stands, Apartment Gardens, Coconut Grass, Backyard Paradise, Cheap Coconut, Grass Baskets, Basket Liners
diy: rock covered bucket
Plants Can, Metals Buckets, Crafts Ideas, Rivers Rocks, Flowers Pots, Rocks Covers, Covers Buckets, Diy Projects, Diy Rocks
diy: rock covered bucket plant pot
Another craft idea for my spare time.
DIY: rock covered bucket, flower pots.
DIY Project: rock covered bucket from #CentsationalGirl
diy rock covered bucket - how to make a planter with a metal bucket, can or clay pot and river rock.
diy garden
Projects, Birdbaths, Birds Feeders, Bird Baths, Flowers Pots, Gardens Planters, Birds Bath, Clay Pots, Planters Ideas
cute planter ideas love the bird bath on the top
DIY Garden Planter & Birds Bath. I like that it has the bird bath. Wouldn't want to do a bird feeder - it'd get grass seeds in your plants.
Topsy Turvey Planter: 6 clay pots including a large one for the base, paint if you want, rebar long enough to extend 1'-2' into the ground and up through bird bath, 1 "boob" ceiling light cover for said birdbath, ceramic bird, aquatic glue, soil and plants. Full tutorial included. Note: as with all clay pots do not leave them out in freezing weather. Any accumulated water will expand when frozen and crack the pot.
flower pot bird bath
garden planter & bird bath i already made cake stands outta them. this might be a nice project.