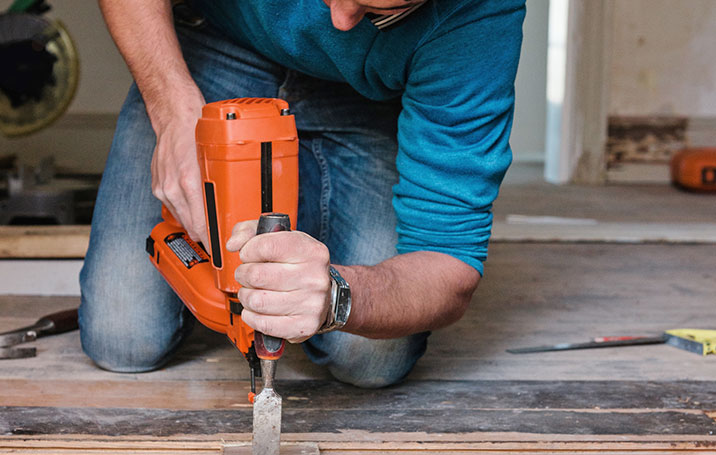 He used Pinterest to redo his floors
Join Pinterest to find all the things that inspire you.
50+
billion Pins
to explore
15
seconds to
sign up (free!)
Haircolors for Latinas
Nice hair color choices for Hispanic women
---
Back to
Haircolors for Latinas
Haircolors for Latinas
A wonderful highlights combination with a lighter color towards the ends. Also you can achieve this shine with a silicone based shine serum or spray.
Long Hairstyles, Waves, Jessicaalba, Hairs Styles, Long Wavy Hairstyles, Formal Hairstyles, Lace Wigs, Hairs Sliding, Jessica Alba
Deluxe Specially Designed Hairstyle Long Wavy Lace Wig Top Quality 100% Human Hair about 18 Inches
Jessica Alba styled her hair in long smooth waves for the Met Gala.
Jessica Alba Long Hairstyle: Glamour Retro Hair Style | Hairstyles Weekly
#hair #JessicaAlba
Long Curly Formal Hairstyles Zcrjaei
A nice Burgundy color can bring the perfect balance between the indecision of a red or brown color. It also looks very pretty.
Big Hairs, Basu Bikinis, Bipasha Basu, Bollywood Beauty, Inspiration Beauty, Beauty People, Beauty Latina, Latina Hairstyles, Styles Inspiration
Big hair is BIG go there
Bipasha Basu bikini picture
Blondes with an ash base rather than a golden one will prevent you of having brassy tones in your hair or unwanted reddish tones at the roots.
Beauty Women, Girls Crushes, Eva Mendes, Long Hairstyles, Famous People, Bridal Hairstyles, Hairs Color, Eva Mendez, Evamend
Eva Mendes Wallpapers 2012 Eva Mendes Bra Size #EvaMendes
Eva Mendes Hitch girl crush
Bridal Hairstyles from Eva Mendes 2012
-- Eva Mendez -- My soon to be hair color... Fingers crossed that it makes me look as good as her!
Blond when done correctly and by this I mean not a one color blond, rather caramel and ash tones mixed together, looks rather lovely and can give you a youthful looking appearance.
Big Hairs, Hairstyles, Hairs Color Highlights, Beaches Waves, Jennifer Lopez, Wavy Hairs, Hairs Styles, Curly Hairs, Jenniferlopez
Beach Waves, Hair Colors, Jennifer Lopez, Wavy Hair, Hair Style, Big Hair, The Block, Curly Hair, Jenniferlopez
jennifer lopez hair color highlights | ... Picture of Jennifer Lopez's Hair and Not Become Completely Obsessed
Jennifer Lopez Hairstyles http://www.dailymakeover.com/hairstyles/women_celebrity_hairstyles/jennifer_lopez_may_25_2011?tid_ref=293#

by Frazer Harrison
Reddish brown tones in the hair can be done in a subtle way and look very natural. It also cuts the effect of monotonous looking hair.
Beauty Women, Beauty Faces, Kristinkreuk, Brunette Beauty, Beauty People, Kristin Kreuk, Green Eyes, Beauty Girls, Reddish Brown
Kristin Kreuk
A reddish brown can compliment yellow under-toned skin, however make sure to not take it to a vivid red, that can easily fade and make your yellow or beige skin seemed washed out...
Red Hairs, Jessicaalba, Hairs Styles, Eyes Shadows, Auburn Hairs, Hairs Color, Brown Hair, Fall Hair, Jessica Alba
Blue eye shadow on Jessica Alba so pretty
hair color auburn hair jessica alba
Fall hair color
auburn!! Hair style and color
Love the green shadow on @jessicaalba
red hair color idea
hair colors | ... Alba ever , and one of the reasons is her crazy-rich brown hair color Gwen
Black hair is a very natural choice of hair color however, only when it is cared for properly and it's shine is evident.
That, Hair Colors, Hairs Beauty, Black Hairs, Hairs Styles, Hairs Color, Color Howev, Nature Choice, The Roller Coasters
Pinned from
Uploaded by user
Black hair looks lovely with a few mixed honey blond highlights, just don't go for the parallel stripe look.
Hairs Idea, Ombre Hairs, Hairs Color Idea, Hairs Styles, Hairstyle, Brown Hairs, Long Hairs, Hairs Trends, Highlights
Dark Hair Color Ideas 2013 - Dark hair colors are all the rage in 2013! Try a change of look and opt to enhance the color of your locks with highlights, ombre hair color, and balayage!
Brunette Hairstyles with Blonde Highlights | Daily Tips Beauty | 2012 Hair Trends
Brown hair ideas (7)
hair color ideas highlights | Dark Brown Hair with Blonde Highlights
long hair styles | ... Hairstyles 2012 Long Loose Curls Hairstyles 2012 – Long Hairstyles
Always pick a color that will make your eyes stand out. Highlights are not necessary but if you like a solid color look, you may wish to get very thin highlights scattered strategically to en-mark your face and have them be a tone lighter than the base color.
Hairstyles, Hair Colors, Lips Sticks, Hairs Cut, Maria Menounos, Hairs Idea, Solids Haircolor, Hairs Color Formula, Brunette Hairs Color
Maria Menounos - hair cut
hairstyle
Eyebrows, hair color, skin, lip stick, love it all
maria menounos hair color | ... Hair Color » Brunette Hair Color » Maria Menounos Hair Color 2012
Maria Menounos Hair Color Formula - Base Color (at Scalp): 4GD (1oz) 4NN (1oz) Mix with: 20 vol developer Base to Midshaft: 4GD (1oz) 5N (1/2oz) Mix with: 20 vol developer Midshaft/Ends: 5GD (1oz) 6N (1/2oz) Mix with: 20 vol developer Foils: 6GD (1/2oz) 6TO (1/2oz) 6N (1/2oz) Mix with:30 vol developer
For beige colored skin or yellow undertones, highlights over a brown base is illuminating for your skin. The effect it creates is lovely.
Dark Hair, Maria Menounos, Brown Hairs Color, Hairs Color Idea, Hairs Styles, Blondes Highlights, Brunette Hair, Lighting Brown Hairs, Caramel Highlights
menounos layered long haircut maria menounos layered long haircut 787x1024 Long Layered Hair Style
Brown Hair Color Ideas | Light Brown Hair Color | Haircuts, Hairstyles for 2013 and Hair colors ...
Light Brunette Hair Color | Light Brown Hair Colors | Women Hairstyles , Hairstyles 2012, New ...
Caramel Highlights On Dark Hair
brown hair with blonde highlight 03
You can do no wrong with long Ombre hair...you will need little to no maintenance with this two toned color effect. Also your hair will have the time to grow, without harsh coloring's for a good while.
Hairs Salons, Hairstyles, Hairs Idea, Ombre Hairs Color, Ombré Hairs, Hairs Styles, Beauty, Long Hairs, Long Ombre
ombre hair color for dark skin lltxef ombré hair color Ombre Hair Color For Dark Skin Lltxef ombré hair color
Hair Idea! Ombre
I want long hair!!
You can do no wrong with long Ombre hair
Love this hair style!
beautiful hair.
Ombre Hair Color For Dark Skin Wmdopqr : Long Hairstyle ideas
Ombre Hair Color Technique | hair color in coral gables, hair salon miami, hair salon coral gables
Subtle honey colored or light golden blond highlights give a touch of brightness to medium or tan skin
Formal Ponytail Hairstyles, Hairs Beauty, Honey Hairs, Tans Skin, Hairs Styles, Hairs Color, Blondes Highlights, Golden Blondes, Alba Styles
Hair color

by Frazer Harrison
This simple ombre technique allows your skin to look fabulous and brings out your eyecolor as well.
Long Hairs Styles, Rachelbilson, Side Bangs, Ombre Hairs, California Styles, Hairs Color, Styles Hairs, Rachel Bilson, Hairs Makeup
Rachel Bilson hair | #hair #makeup #beauty
Rachel Bilson's Ombre Hair and More Beauty News
california style hair
Long Hair Style - Latest Hair style of Rachel Bilson
#ombre #rachelbilson #hair
ombre with side bang. love.
Hair color
ombre hair
Hair Colors, Hairstyles, Haircolor, Jessica Biel, Ombre Hairs Color, Hairs Styles, Fall Hairs Color, Hairs Trends, Color Trends
Ombre hair style. Jessica Biel
Fall Hair Color Trend Ideas
Ombre HairStyle Color Trend: Color Streaming For Spring and Summer
Ombre hair trend, Jessica Biel
Ombre hair color trend