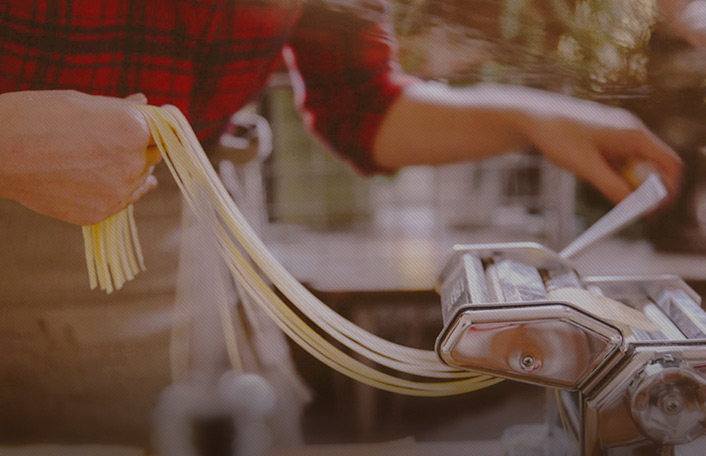 Discover and save recipes, DIY ideas and more
Join Pinterest to find all the things that inspire you.
50+
billion Pins
to explore
15
seconds to
sign up (free!)
Celebrity look alikes
Clark Kent, Except, Laugh, Celebrities, Taylors Lautner, Jacobs Black, So Funny, Looks Alike, Sarah Jessica Parker
Famous look alikes that are SO on point. Especially Taylor Lautner and Sarah Jessica Parker's
Celebrity look alikes Taylor lautner looking like an alpaca slays me everytime...the pastry makes me laugh too.
Look A Likes--DANGIT, I busted out laughing at Jacob Black & Britney Spears look alike!
So funny 😂 I CAN'T STOP LAUGHING but Sarah Jessica Parker doesn't look like a horse
Celebrity look alikes, my favorite one is Clark Kent and Superman. And it's interesting to note that in Phantom Menace Kiera Knightly was the look a like queen when Natalie Portman was dressed as Padme, the handmaiden.
That's what it's all about...
Laughing, Funny Things, Funny Shit, Giggl, Funny Stuff, Hokey Pokey, Humor, Ecards, Alphabet Soups
What if the hokey pokey is really all it's about!?..... Haha Stick to it and turn yourself around! Hope everyone's having a great weekend! #recoveryhumor #sobriety #recoveryquotes #humor #funny #lol
Hokey Pokey. I laughed harder at this than I should have...#Repin By:Pinterest++ for iPad#
Funny stuff
This made me giggle
Alphabet soup :-)
hahaha
Kungfu, Funny Pictures, Die Fight, Kung Fu, Funny Stuff, Kung Pao Chicken, Ninjas, Food Fight, Chuck Norris
He died fighting - and I think he was a ninja!
When food fights back!
He died fighting like Chuck Norris
"He died fighting" Fighting cooked chicken. Kung fu. Funny picture. Things for a laugh.
K.F.C (Kungfu Fried Chicken) He died fighting
Kung Fu Chicken... 'cause Kung Pao Chicken just doesn't have enough kick.
LOL funny haha hilarious wtf meme memes troll humor comic jokes funny meme laugh smile joke comics laughs funny posts Funny stuff funny memes funny post funny comic funny joke funny blog funny jokes funny blogs funny comics smilles
Girl, Imma have to call you back...
White Chocolates, That Girls, One Trees Hill, Girls Generation, The Faces, Funny Stuff, Robert Buckley, Lipsticks Jungles, So Funny
White chocolate 😍
haha her face!! SO funny!
haha. love the face on that girl.
When you start to freak out over a gorgeous picture of Robert Buckley, and then realize you look exactly like that girl in the background... Nice.
Robert Buckley <3 I miss Lipstick Jungle and One Tree Hill!
its funny stuff
I haven't stopped laughing.
Make Me Laughing, Funny Dogs, Silly Dogs, Dogs Memes, Too Funny, Funny Stuff, Poor Dogs, Funny Animal, So Funny
This just makes me LAUGH!
too funny #silly #dog
Funny animal pics
Dont ask but yes i could use some help funny dog meme
oh my! Too Funny. I bet this poor dog is embarrassed.
So funny! Poor dog!
Tooooo funny!!!!
50 Shades, Fifty Shades, Book, Funny Stuff, Baby Shower Gifts, Baby Clothing, Funny Baby, So Funny, True Stories
50 shades of grey onesie. lol this is funny stuff
Omg so funny !! 50 Shades of onesies: Adult themes grace baby clothes
Funny baby onesie- Im pretty sure my mom said almost this exact thing. Hers was oh you read 50 shades of grey? so thats why youre pregnant!
"50 Shades of onesies: Adult themes grace baby clothes" Reading a book alone with a box of cookies and masturbation does not equal a baby...
I havent read this, but from all the post I see.....I have a feeling I will be buying a few of these as baby shower gifts in a few months......." data-componentType="MODAL_PIN
Hah! This will be a true story for me. Sorta. I don't actually think the book affected my sex life lol. But I conceived while reading the trilogy. Fifty shades of grey
This is perfect. i NEED these
Ideas, Business Cards, Hands, Cars, Parks Cards, Funny Stuff, Prints, So Funny, People
"you suck at parking" business cards, to keep in the car... Great idea. Just a friendly reminder!
holy camolie that is some funny stuff! it would've looked a lot better than the scrap of paper i put on this butthead's truck the other day at walgreens when he bumped my car with his door, looked right at me and didn't say a thing...i said, "common courtesy, try it sometime". I WILL MAKE SOME OF THESE BAD DOGS. I PROMISE YOU THAT
I've been known to leave a nasty note on poorly parked cars. I'd love to have these printed and ready to hand out!
Parking Card great idea should print some off for when I go back to school.
"You suck at parking" cards - yes! I have seriously considered printing something like this.......how difficult is it people? 2 lines, put the car between them!
Tee hee... It would be so funny to have some of these on hand... I would love to walk around a mall parking lot and put these on cars!
hahahahahaha
Internet Site, Drunk Texts, Website, Smell Ya, Web Site, Too Funny, Kids, Mom, Fresh Prince
Mom's drunk text- too funny!
I just spend WAY too much time on this website. I couldn't look away!
If I had a nickel for everytime my mom told me "Yo homes, smell ya later..." I'm NOT kidding.
the web site is crazy fun
I would die if my mom busted out in some fresh prince!! LOL
funny!
Grammar Nazi, Pet Peeves, Grammar Police, Giggl, Some People, Annoying, Ecards, So Funny, Axes
This is almost as annoying as "let me axe you a question"
Not so funny because it's so true! Also, "I just axed him" goes in this category. ASKED. Yes, this means you, Ontarians...
He axed a question. Answer him. My biggest pet peeves!
My Grammar Nazi is having a meltdown over this.
bahahaha. There's some people I know who say this, and it makes me giggle.
Grammar Police 101
Cracks me up every time I see this ecard
Good one!
Omg Faces, Funny Sayings, Remember This, Funny Stories, Funny Commercial, Ecards, Get A Life, So Funny, True Stories
Funny sayings
True story.
*Ecards*
hahaha, I know a few just like this.. Get a life and stay out of mine!!!!!
oh my gosh, so funny!!!
This is #funny commercial ads #funny ads
I have to remember this!
Seriously#gags #funny story #funny photos| http://specialsavoryrecipes7205.blogspot.com