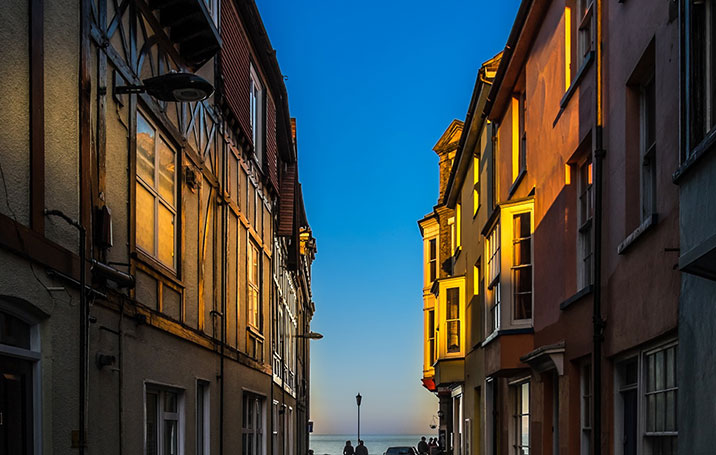 They used Pinterest to explore a new city
Join Pinterest to find (and save!) all the things that inspire you.
50+
billion Pins
to explore
15
seconds to
sign up (free!)
Back to
Baby Food Jar Projects:
Baby Food Jar Projects:
Using the Tupperware Smart Steamer to "Hard Boil" Eggs is INCREDIBLE! It was simple! Put the eggs in the Steamer & microwave for 8-10 minutes depending on the wattage of your microwave. I did mine for 9 minutes. Be sure to use at least 6 eggs or they will all blow up:) After they are done, put them in cold water to stop the cooking. The brown one exploded a bit but it was old and I shook it ahead of time because I was told that it would "center" the yolk for deviled egg purposes.
Boiled Egg
SmartSteamer hard boiled eggs - I filled the water to the fill line and did 9 eggs in my 1200v microwave for 12 minutes. I did get the green line around the yolk, so I might try 10 minutes next time and then putting the eggs into cold water at the end (rather than letting them sit like I did). Very easy and still yummy. 2nd try: did 12 large eggs for 10 minutes and let them sit...they were still very raw :(
Pinned from
Uploaded by user
really cute homemade snowglobes. Her site is great for ideas for crafting with your children
Baby Food Jars, Christmas Crafts, Gifts Ideas, Snow Globes, Mason Jars, Parents Gifts, Photo, Kid, Christmas Gifts
DIY photo snow globe - smart christmas gift idea
kids Christmas craft - DIY photo snow globes made from baby food jars
Photo Snow Globes ... great parent gift!!
Snowglobes out of all the baby food jars I saved for such a project. I like the idea of using olive oil to give it a more vintage look even perhaps a family photo in a taller mason jar and pictures of the kids in the baby food jars super cute...or better yet all of their pictures with Santa:)@Christine Smythe Dayton
Super Fun DIY LEGO Pencil Holder
Baby Food Jars, Lego Pencil, Diy Lego, Baby Jars, Lego Head, Lego Parties, Head Pencil, Mason Jars, Pencil Holders
DIY Lego Head Pencil Holder-- cute party favor for lego party!!
DIY Lego Head Pencil Holder - I will have lots of baby jars soon so I need to craft with them
DIY LEGO Pencil Holder - baby food jar + yellow paint + sharpie
DIY Lego Head Pencil Holder - What a cute craft! Make Lego people with baby food jars.
DIY LEGO Pencil Holder It's not a mason jar; but I love this idea and wanted share it with my Mason Jar Madness followers!
DIY Lantern Free-Printable Template for a Rapunzel Tangled theme party.
Princesses Birthday Parties, Paper Scrap, Rapunzel Art, Rapunzel Parties, Parties Ideas, Diy Lanterns, Parties Design, Tangled Lanterns, Tangled Parties
Tangled Lanterns
Rapunzel Art Party
For Princess' birthday party.
Lanterns for tangled party
Rapunzel DIY Lanterns
Rapunzel Party Food | Fara Party Design: Día Creativo- Manualidad- Lámparas de Papel al ...
unique candle opion-use with invite paper scraps
Fabric Tea Lights, could even hang them
Baby Food Jars, Jars Candles, Fabrics Scrap, Baby Jars, Teas Lights, Baby Foods, Babyfood, Glasses Jars, Fabrics Teas
Baby Food Jar Candles
Tea lights: fabric scraps and small glass jars
Fabric Tea Lights: Add fabric to your clean jars (and it doesn't have to be baby jars either!)
Hanging Bud Vase
Vase Baby, Babies, Baby Food Jars, Bud Vases, Jars Crafts, Hanging Bud, Trees Branches, Baby Foods, Jars Projects
Hanging bud vase made from baby food jars! i cant wait to do this in the spring and hang them in the backyard! it would also look really cute hanging from tree branches!
Hanging Bud vase (baby food jars)
: Pin Cushion
Diy Pincushions, Baby Food Jars, Prudent Baby, Pin Cushions, Baby Foodjar, Baby Jars, Awesome Ideas, Baby Foods, Jars Pincushions
Recycled Baby Food Jar Pin Cushion Project // Prudent Baby
Baby Food Jar Projects: Pin Cushion.. awesome idea!
Diy pincushion
Baby Food Jar pincushion
i find myself in possession of a handful of baby jars and a messy sewing kit... serendipity!
Soy Candle Place Cards
Candles Places, Baby Food Jars, Jars Candles, Candles How To, Candles Placecard, Baby Foods, Names Cards, Places Cards, Jars Projects
Soy candles and name cards all in one!
baby food jar soy candle placecards
Baby Food Jar Candles - DIY
Baby Food Jar Projects: Soy Candle Place Cards | Prudent Baby