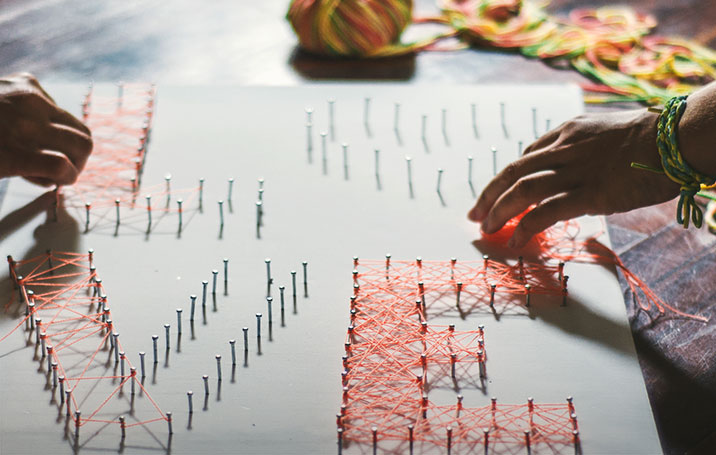 They used Pinterest to find new ways to DIY
Join Pinterest to find all the things that inspire you.
50+
billion Pins
to explore
15
seconds to
sign up (free!)
exactly
Awkward Moments, E Card, Awesome, Funny Humor, Giggl, Accur, Describ, Definitions, Funnies Stuff
Beth'ny would say this accurately describes me.
My life in one e card
And this describes me and those awkward moments...
#LOL ...Click this image to browse lots more #Funny #humor pics & awesome #quotes! :)
This definitely describes me :)
I giggle a lot when on Pinterest. Sad but true
Robert Downey Jr.
This Man, Robert Downey Junior, Robertdowneyjr, Robert Downey Jr, Robert Downi Jr, Iron Man, Ironman, Handsome Man, True Stories
Robert Downey Jr. How could you not love this man?
Please Support My Marvel Crowdfunding Campaign:) https://www.indiegogo.com/projects/marvel-adult-onesie-footed-pajamas#/story #marvelonesies #marvelfootpajama #adultonesie #TonyStark #IronMan #RobertDowneyJr #Avengers #Marvel #Aou #ClintBarton #Hawkeye #Avengers #Marvel #Aou #Archer #Love #Perfect #Shield #AvengersAgeofUltron #Avengers #AgeofUltron #IronMan #Thor #CaptainAmerica #Hulk #Hawkeye #Blackwidow #Marvel
Oh Robert Downy Jr. This man.
After watching Iron Man 3, I felt compelled to post this: 32 Reasons Why Robert Downey Jr is the greatest man to ever live
Robert Downey Jr. - true story :P
they sure don't, do they robert downey jr!! handsome man <3 :)
Oh Robert Downey Junior... so modest
Note to Self: remember to do this to random vehicles this winter. will do someday
Laughing, Random Vehicles, Humor, Funnies, Snow Fun, Random Cars, To Do Winter, Things I Like To Do, Fun Things Do
I am so doing this to random vehicles this winter. Why not make the snow fun!?!
Don't you just want to do this to random vehicles this winter? OH SO FUNNY
#funny #humor #smile
Note to self: try on random vehicles this winter. made me laugh. Megan n I will be doing this next snowfall. To random cars. Be warned. :)
I die everytime. so funny
The Ellen Show, Funny Stuff, Too Funny, Make Me Laugh, Kristen Belle Sloths, So Funny, Sloths Meltdown, Die Everytime, Funniest Things Ever
Kristen Bells Sloth Meltdown... this still makes me laugh.. I love Ellen... Seriously so funny
I love Ellen! She does some funny stuff! Kristen Bell's sloth meltdown on Ellen! This is FANTASTIC
I die everytime. Kristen Bell's sloth meltdown on Ellen. Oh this is HILLARIOUS!
Actress Kristen Bell's sloth meltdown on The Ellen Show - too funny!
Kristen Bells' Sloth Meltdown on the Ellen Show! (: this is so funny
I did not see that coming.
Disney Movies, So Funnies, Kids Movies, Keep Swimming, Findingnemo, Website, Funnies Texts, Funnies Stuff, Finding Nemo
Finding Nemo. Kids movies really are grown up stories, just animated!
Finding Nemo Funny Text!!! So, so funny!!!
Funny stuff
Finding Nemo ... my favorite Disney movie.
Just keep swimming ...
lol #FindingNemo
LOL!!!
Pipe Cleaners, Weight Loss, Relatable Posts, So True, Relations Posts, Old People, Designer Bags, True Stories
So true haha
Old people... Ugh... Lol
True story
Cant afford those expensive designer bags? Check here! Relatable posts
How many times in my life have I said or heard this...too many!
Favorit Quotes, Amen, Agre, Boss, My Life, Children, So True, Work Mottos, Absolut
how many times have I said this to my children, if I only had a nickel for each time -__-
quote from my first boss
This is my work's motto.
Amen!!!
So true!!
every second of my life.
ABSOLUTELY ONE OF MY FAVORITE QUOTES!
I will hurt you! LOL
Laughing, Tickle, Quotes, Sotrue, My Husband, Truths, So True, Funnies Stuff, True Stories
True story. Early in our marriage, we were goofing around and david started tickling me and didn't realize I was serious when I was telling him to stop so I slapped him. I was mortified but it was just a primal response to feeling trapped and helpless... Even though I was laughing the whole time. the look on Calvin's face when I shove him away.
my husband needs to get this point a little more. haha i dont do well with tickling.. i may be smiling and laughing but its not as fun as it appears. so do not tickle the short angry asain woman!
TRUTH - My husband knows that he is prone to a blow to the face if he tries to tickle me...
#sotrue
If you tickle me, I'm not responsible for your injuries. #humor #quotes OH SO TRUE
so true, also why is that you can't help but laugh when someone tickles you...even when it hurts and you want them to stop!
Johnny and Ashley: isn't that pinteresting: funny stuff
Totally gonna do this
One Day, Date Night, Fun Idea, Oneday, Nerf Guns, Awesome, Nerf War, Future Husband, Cute Idea
Dont tell Jeff!!! I'm SOOOO doing this oneday!
Date Night In: Just what we need - nerf guns!!
haha! that's awesome! I want to that to my future husband now one day.
This will be happening one day in the future. Future husband, be warned: I rock at nerf gun wars.
yup lol this will be me one day! I love Nerf wars! :)
super cute idea - nerf gun fight!
I need to make a 'fun ideas for the hubby' board. I bet he would get a kick out of doing this one day! Gotta keep things interesting ya know.
I always call them evil cookies!
Hate Raisin, Quotes, Sotrue, Trustissues, So True, Raisin Cookies, Trust Issues, Funnies Stuff, True Stories
True story. I hate raisins.
Funny Stuff: Trust issues
Trust issues for real man! #lies #sotrue #trustissues #mainreason
so true I hate raisin cookies lol
Quote: Raisin Cookies That Look Like Chocolate Are the Main Reason I Have Trust Issues.
hahaha I love this. :D
Baby Showers Gifts, So Funnies, Funnies Baby, Happy Baby, Baby Gifts, Baby Pacifiers, Baby Need, My Children, Future Baby
Hahahahaha! This looks like something I would do to my children!
lmao!! I love this! This would be a great baby shower gift made with a couple other cute and funny baby and mommy/daddy necessities, maybe in a little homemade gift basket?
scary but funny baby pacifier
what a happy baby! Would love to get these. So funny!
What a funny baby gift this would make!
Where can I buy this? A must for all future baby gifts.
our baby NEEDS this!