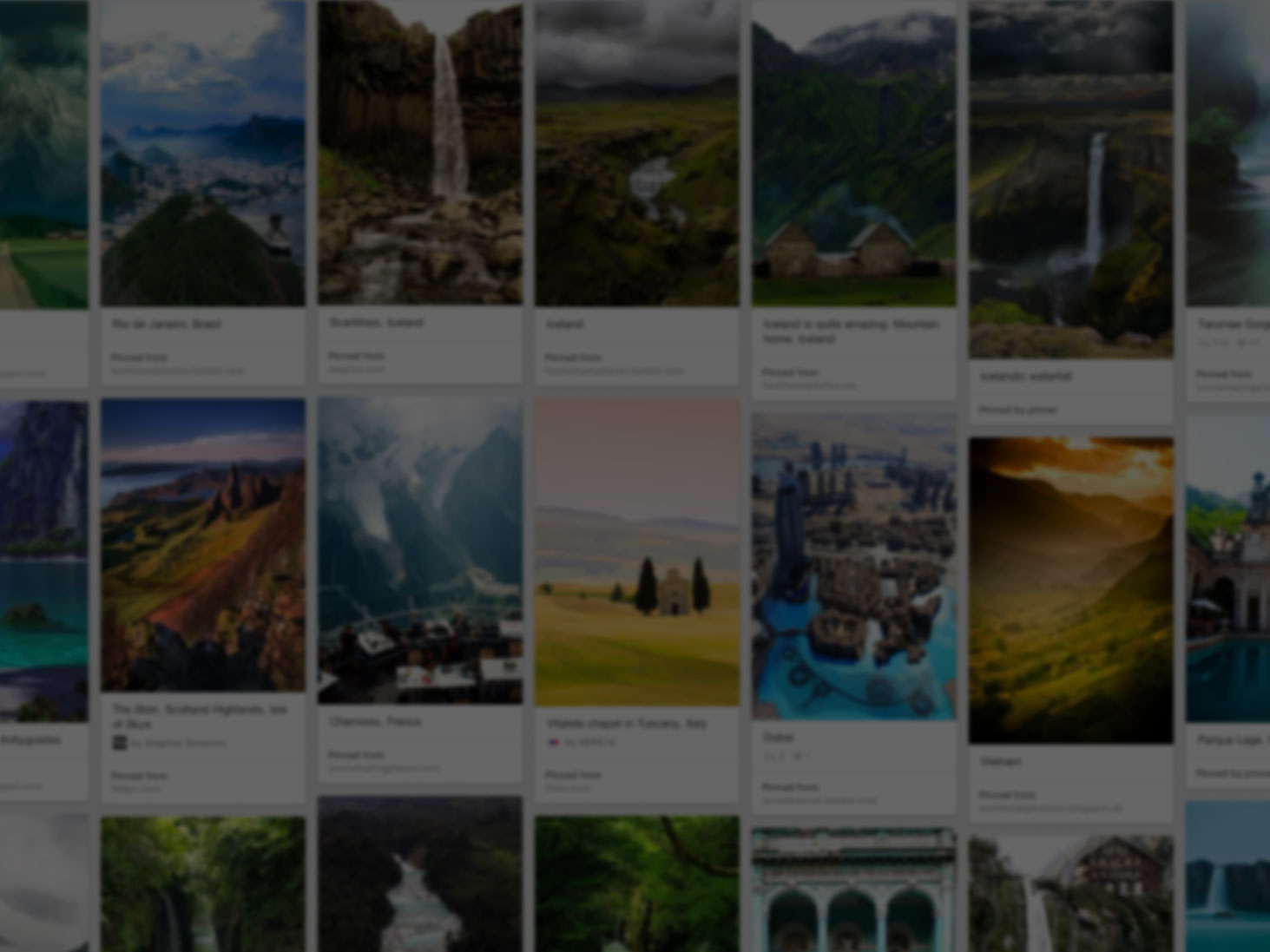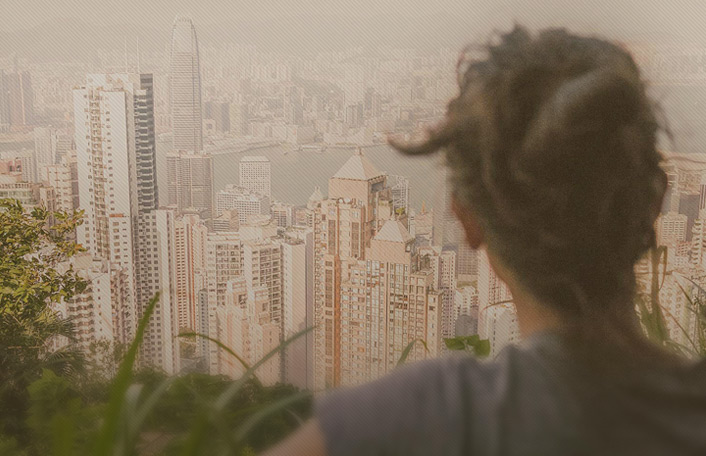 They used Pinterest to plan a dream trip
Join Pinterest to discover all the things that inspire you.
50+
billion Pins
to explore
15
seconds to
sign up (free!)
.
Design Inspiration, Graphics Editorial, Illness Studios, Graphics Design, Design Booklet, Nc Booklet, Editorial Design, Book Design, Design Goals
ILL STUDIO // (Paris) The studio evolves in various creative areas such as art-direction, graphic design, photography, typography and motion design, for both personal or commissioned works.
Ill Studio - NC booklet

by fscarballo
maybe...
Princesses Dolls, Beauty Dolls, Smokers Dolls, Bourdior Dolls, Dolls Boudoir, Dolls Smokers, Dolls Bears, Boudoir Dolls
boudoir doll. Green Etta and Banana man musical boudoir doll

by motherxmas2003
good price
Coupé Praho, 2000 Coupé, Alfa Romeo, Romeo 2000, Romeo Motors, Romeo Classic, 2000 Praho, Photo, 1960 Alfa
1960 Alfa Romeo 2000 Praho by eGarage.com, via Flickr
Alfa Romeo 2000 Coupé Praho

by eGarage.com
maybe...
Homemade Dishes, Crack Peppers, Peppers Grissini, Photo Shared
Untitled | Flickr - Photo Sharing!
rosemary, parmesan, and cracked pepper grissini

by zuglói lány
Elmo Cake Elmo cake by Andreas SweetCakes on Flickr
Sesame Street, Flickr, Andrea Sweetcak, Cakes Cupcake, Cakes Elmo, Kids Birthday Cakes, Cakes Idea, Elmo Cakes, Street Cakes
cake idea for Thors 2nd birthday!
Elmo kids birthday cake

by Andrea's SweetCakes
wish list
Embroidery Patterns, Bluebirds Embroidery, Little Birds, Bluebirds Teas, Birds Mendes, Birds Embroidery Redwork, Wednesday Birds, Birds Embroideryredwork, Vintage Embroidery
Bluebird tea towel Wednesday
Little birds days of the week embroidery transfers
Weekday embroidery patterns
bluebird embroidery
Bird Mending Day from mmaammbr, via #bird of paradise| http://beautifulbirdofparadiseafton.blogspot.com
Wednesday #bird of paradise| http://beautiful-bird-of-paradise-reese.blogspot.com
Gallery.ru / Фото #30 - Vintage Embroidery 21 - joobee

by mmaammbr
.
Shops Lists, Orange Bowls, White, Photo, Black
Orange, white, black
shopping list

by desantis2011
like it
Gift Wrapping, Paper Gifts, Contact Paper, Gifts Wraps, Metals Contact, Gifts Idea, Gifts Packaging, Wraps Gifts, Wraps Idea
Metallic contact paper gift packaging DIY
Metallic contact paper gift wrap labels
Simple Tutorial: Supplies Needed: -Gift Wrap -Razor Blade (x-acto brand was used here) -Cutting mat (or suitable surface for cutting with the razor blade) -Tracing paper (Vellum was used in this project and worked well) -Silver contact paper with peel-off backing (other patterns could be used for a different effect) -Silver Pen (my favorite brand is Sakura Pen-Touch, and I used the Extra Fine Point pen) Top Left: Wrap your gift in desired paper. Tissue paper or patterned wrap would give a different effect, but one which you might like. Be creative. Top Right: Find an image of a frame you like, or draw one on your own. I drew my own design onto vellum which seemed to work well. Your frame can be as simple or ornate as you like, however the more ornate your design, the longer it will take you to cut out. Lay a piece of silver adhesive shelf liner similar to the brand found here: www.misterart.com/g7378/Con-Tact-Brand-Metallic-Contact-P... (I used a roll found at Target, which was about $7) onto your cutting surface, and place your frame design on top of it. Tape the outside edges of your paper down in several places so that they do not slide around (not shown). Cut out your design. *Note: I highly recommend cutting out the ornate details first before removing the center, and then finally the outside edge. This will give you more surface area to hold onto as you work on the harder bits. Center Left: Once you have finished cutting out your design, clean up your edges (if needed) and removed paper backing from silver design. Work slowly as contact paper has a tendency to rip if pulled wrong. Center Right: Place your design (sticky side down, or course) onto your previously wrapped gift, and smooth it down. You may want to mark your gift in the place where you want to adhere your design before removing the backing. Once you stick it on, it is there for good! Bottom Left: Using your silver pen, write the gift recipient's name. Alternately you could write a short message or even a special quote or song lyric. Have fun with it! Bottom Right: You're done! Give your gift away with pride and watch the excitement on your loved-ones face when they see how much time you put into wrapping a beautiful gift, which is sure to be as unique as they are! Final Note: The contact paper in this tutorial could easily be replaced by any sort of decorative paper. Follow the instructions through as listed above, but use glue to adhere your paper frame to your gift. There you have it! Created with fd's Flickr Toys.
Gift Wrapping Ideas - #Gift #Ideas #Wrapping #interiordesign #interior #design #art #diy #home Check more at http://www.house-interior-design.com/gift-wrapping-ideas/

by Creature Comforts
wow
Photo Shared, Pandanus Roots, Clever Geocaching, Interesting Cach, Tricki Hiding, Interesting Camo, Roots Camo
Pandanus Root Camo | Flickr - Photo Sharing!

by radnoski2012