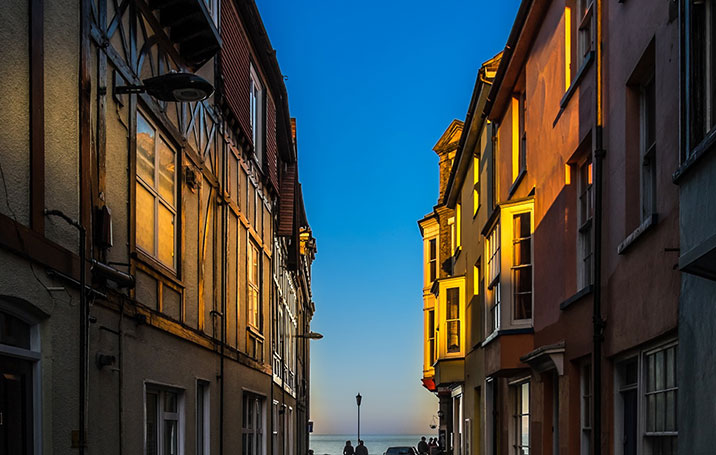 They used Pinterest to explore a new city
Join Pinterest to find all the things that inspire you.
50+
billion Pins
to explore
15
seconds to
sign up (free!)
Back to
Books I want to read
Books I want to read
Vintage Craft Workshop By Cathy Callahan, $19.95
Cathy Callahan, Hodg Podge, Decor Ideas, Crafts Ideas, Outfitters, Crafts Workshop, Boho Decor, Callahan Urbanoutfitt, 2014 Urbanoutfitt Com
Vintage Craft Workshop By Cathy Callahan - Urban Outfitters $20
Vintage Craft Workshop By Cathy Callahan #UrbanOutfitters
DIY Furniture By Christopher Stuart, $24.95
Weekend Projects, Stuart Urbanoutfitt, Man Intense, Diy Furniture, Christopher Stuart, Man Reading, Intense Alive
DIY Furniture By Christopher Stuart #UrbanOutfitters. lots of great weekend projects!
Want to read this piece of history
Worth Reading, Good Reading, Michael Hastings, Modern War, Lost My Love In Baghdad, Hastings Arrival, Sad Stories, Books Worth, War Stories
Sad story about losing a loved one in a war torn country... good read.
I Lost My Love in Baghdad: A Modern War Story by Michael Hastings. $0.01. 288 pages. Publisher: Scribner; 1st Scribner Hardcover Ed edition (April 8, 2008). Publication: April 8, 2008. Author: Michael Hastings
Mastering the Art of Beading and many other cool things at fab.com $18.15
Bestselling Books, Essential Tools, Jewelry Maker, Online Master, Books Online, Books Worth, Art Design, Beads Essential, Crafts
Series I want to start..Book 5 Comes out May 8th
Worth Reading, Cant Wait, The Mortal Instruments, Lost Soul, Cassandra Clare, Cities, Soul Mortal, Books Worth, Instruments Series
City of Lost Souls (Mortal Instruments) by Cassandra Clare, $11.99 http://letrasdecanciones365.com/prta/dp/1442416866/ Cassandra Clare made her fiction debut with The Mortal Instruments series, which has been on many bestseller lists and has been translated into more than thirty languages. Cassandra lives in an old Victorian house in Massachusetts with her husband, their cats, and lots and lots of books. Visit her website at CassandraClare.com. Learn more about The Mortal Instruments series
City of Lost Souls by Cassandra Clare yay! cant wait to read it i have all but this i have waited a whole year for this book to come out!
Series I want to read
Books Music Movie, Books 3 3 3, 3Rd Books, Books Books, Decent Books, Favorite Books, Excel Books, Book Series, Good Books
House of Night, excellent books
I've only gotten as far as the 3rd book so far, but each book was a good read :)
Decent book, series...
Marked (House of Night Series #1)- yep i admit it, i read all of what is out for this series. it isnt a very good book, but i will admit that the authors have a knack for making me want to know what is next. dont get started because they never end and i just want to know how it will end, haha
Marked--first book of "House of Night" series. My favorite book series ever<3
The first in the series
Worth Reading, Dragontattoo, Books Jackets, Books Club, Books Worth, Millennium Trilogy, Stieg Larsson, Reading Lists, Dragon Tattoo
The Girl with the Dragon Tattoo - not my usuall type of read... but had to read it for book club and couldn't stop until all 3 were done!
The Girl with the Dragon Tattoo. On my summer reading list.
The Girl with the Dragon Tattoo All Three of his books are so worth reading!
The Girl with the Dragon Tattoo (Millennium Trilogy Series #1) by Stieg Larsson
I love her books
Worth Reading, Good Reading, Vampires, Books Worth, Werewolves, Novels, Anne Rice, Great Books, Wolf Gifts
Great book if you like werewolves
The Wolf Gift by Anne Rice I Just finished reading it, a good read
The Wolf Gift by Anne Rice, $15.63 http://letrasdecanciones365.com/prta/dp/0307595110/ From Booklist: (Kristine Huntley)   Rice weaves her trademark meditations on the role of supernatural creatures in society into an often thrilling, page-turning  yarn.  HIGH-DEMAND BACKSTORY:  News that the legendary vampire chronicler has written a novel about werewolves is mobilizing Rice's multitude of library-card-carrying fans.From Library Journal:Verdict Fans of Rice's "The Vampire Chronicles" and "T
The Wolf Gift - almost lost me in places but overall worth reading
Not a book worth reading. Was let down. However, I really enjoyed her other books.
Steve Job is an inspiration
Worth Reading, Books Worth, Stevejob, Apples, Walterisaacson, Steve Jobs, People, Biographies, Walter Isaacson
Steve Jobs by Walter Isaacson ($8.46) http://www.amazon.com/Steve-Jobs/dp/B004W2UBYW%3FSubscriptionId%3D%26tag%3Dhpb4-20%26linkCode%3Dxm2%26camp%3D1789%26creative%3D390957%26creativeASIN%3DB004W2UBYW&rpid=ff1391902965/Steve_Jobs This book is a biography of Steve Jobs the founder of apple by Walter Isaacson. - I think most people who may not fully understand a product or its technology will still be able to get the idea of its importance in the scheme of the story. - I would highly recommend this book to anyone as it is detailed but well written and a great read.
Steve Jobs Biography To "Launch" In November #Apple #SteveJobs
I just finished reading Steve Jobs' biography by Walter Isaacson. While I've always been a fan of so many of his products, I hardly knew anything about his career and private life. This book is not only interesting for people interested in Macintosh, iPod, iPhone, iPad, and everything else, it is also a must-read for people interested in technology. It's worth reading if you want to find out, how iGod Steve Jobs really was, and I assure you, you will be surprised.
"Steve Jobs" #WalterIsaacson
Steve Jobs: A Biography By Walter Isaacson - Books Worth Reading - Part 2 - Funk Gumbo Radio: http://www.live365.com/stations/sirhobson and "Like" us at: https://www.facebook.com/FUNKGUMBORADIO
Can't wait to see the movie
Chick Flicks, Great Movie, Cant Wait, The Vows, Channing Tatum, Good Movie, Favorite Movie, Rachel Mcadams, True Stories
Can true love really conquer all? That is the question hovering over the genuinely touching, affecting drama The Vow. Based on a true story (which itself might have made a great documentary), The Vow is a showcase for the splendid acting talent of Rachel McAdams and a breakthrough role for Channing Tatum, under the deft direction of Michael Sucsy (the feature version of Grey Gardens). The story is deceptively simple: Happy young married couple Paige (McAdams) and Leo (Tatum) are, well, happy.
I love this movie! Such a great movie! Rachel McAdams and Channing Tatum are both very good in this movie!!
The Vow- such a good movie... channing tatum
Cant wait to see The Vow!!
The Vow. Channing Tatum + Rachel McAdams = a chick flick match made in Heaven.
The Vow - My two favorite actors (Channing Tatum and Rachel McAdams) from my two favorite movies (The Notebook and Dear John) in one romantic movie, can't be anything else but great <3
Want to read the whole series
Girls, Tgwtdt Books, Books Worth, Hornet Nests, Favorite Books, Books Tv, Music Books, Books Reading
least favorite of TGWTDT books
The Girl Who Kicked the Hornet's Nest by Stieg Larsson