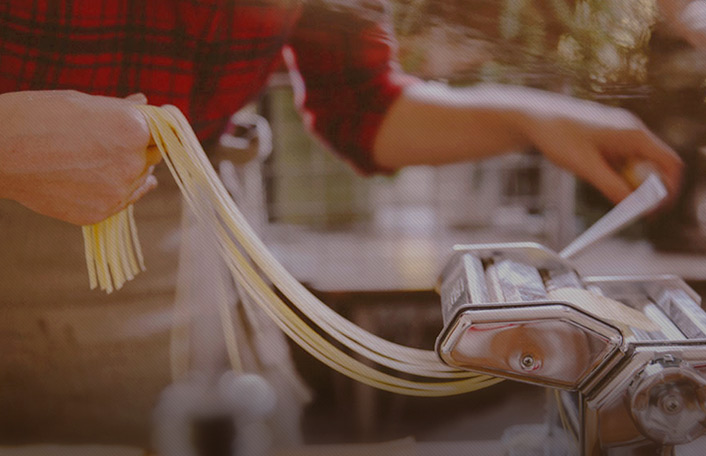 Discover and save millions of hand-picked recipes
Join Pinterest to discover all the things that inspire you.
50+
billion Pins
to explore
15
seconds to
sign up (free!)
Look toward the future!
Tomorrow, Backgrounds, Inspiration Thoughts, Funny Stuff, Positive Thoughts, Living, Today Suck, Inspiration Quotes, Mottos
New motto!
positive backgrounds | Positive Quote Wallpaper :- It is one of the best wallpaer and I am ...
Inspirational Quotes Wallpapers
Fear
Life, Stuff, Menu, Wisdom, Truths, So True, Living, Reality, Inspiration Quotes
Inspirational Quotes For Life: Reality of fear
Wisdom Fear Reality Quote
A life lived in fear is a life half lived!
John Lennon was great for a reason...
Words Of Wisdom, Happy Quotes, Be Happy, John Lennon Quotes, Favorite Quotes, 5 Years, Mean Of Life, Wise Words, John Lennon
be happy - john lennon #quote #johnlennon
John Lennon Quote Happiness meaning of life
Wise words - unlikely to have been spoken by a 5 year old but the message is pure...
words of wisdom. Be happy :)
John Lennon Quotes | John Lennon - Happy quote
"When I was 5 years old, my mother always told me that happiness was the key to life. When I went to school they asked me what I wanted to be when I grew up. I wrote down "happy." They told me I didn't understand the assignment and I told them they didn't understand life." - John Lennon #quotes #johnlennon
Not only my favorite John Lennon quote, but my favorite quote in the world! #BEHappy #JohnLennon #WeWereBlessedtohavehim
3 Rules for Life
Liferules, Life Rules, Simple Rules, Truths, Three Simple, Living, Inspiration Quotes, Simplerules, Moving Forward
3 Simple Rules Always go after what you want! Always ask! Because you never know...The answer could be a "YES" Always remember to NEVER STOP! Keep learning, keep failing, keep moving forward! #fitness #motivation #inspiration #simplerules #alwaysask #dontquit #keepmovingforward #encouragement #exercise #fitlife #Nutrition
three simple rules in life life quotes quotes positive quotes quote life positive life quote inspirational inspirational quotes
#three simple rules of life, #life rules, #rules of life
#liferules
Three Simple Rules In Life. 1. If You Do Not Go After What You Want. You'll Never Have It. 2. If You Do Not Ask. The Answer Will Always Be No. 3. If You Do Not Step Forward. You Will Always Be In The Same Place. #truth #motivational
three simple rules of live: go - ask - move forward
Watch...
Life Quotes, 26 Photo, Mondays Inspiration, Life Lessons, Funny Quotes, Inspiration Things, Favorite Quotes, Living, Inspiration Quotes
life lessons
Funny Life Quotes
Monday Inspiration: Say "Watch me" | XX Fashion Diva
inspiring quotes most favorite quote
inspire others 18 A little inspiration goes a long way (26 Photos)
Insecurity
Remember This, Plates, Real Life, Food For Thoughts, Social Media, So True, Highlights Reel, Inspiration Quotes, True Stories
highlight reel isn't real life.
Daily quotes were insecurity because we compare our behind the scenes with others highlight reel ~ inspirational quotes pictures
hard to remember this but so true...
Food for thought - true story
It's so true! Everything posted on social media is posted because they want a good image of themselves. You can't compare your behind the scenes with someone else's highlight reel.
Impacts
Food For Thoughts, Sotrue, Motivation Quotes, Make A Difference, Truths, So True, Impact, Mosquitoes, True Stories
Can't sleep if I know there's a mosquito in the room. True story.
A good Key Club motivation quote :)
SO TRUE!! (If you think you're too small to have an impact, try going to bed with a mosquito in the room. ~Anita Roddick)
mosquito truths
quote to small impact make a difference
great food for thought :)
To Inspire
Inspiration Other, Daily Reminder, Dreams Job, Motivation Quotes, Happy Sayings, Life Goals, Fit Motivation, Inspiration People, Inspiration Quotes
Inspire Others Quotes | 25+ Famous Inspiring Quotes | We ♥ Styles
Seriously what better job is there than getting PAID to workout! I have found my DREAM job :) Want to get in on the action? Message me if you are interested in more information or have a question! Beachbody &#174;, is one of the only things I have ever done that I back 200%... their products and programs are the REAL DEAL and I feel blessed to be a part of it... WE are changing lives and SO can YOU! mmorris.webs.com or <a href='https://ww...
A client sent this to me today with the message: "Victoria you have been an inspiration to me. Life changing in my journey. Because of you, my daily reminder is to 'be authentic,' ' be real,' & I am a better person because of your inspiration This is for you." (For the days when I feel unsure of myself.)
Life goal.
To Inspire people from any background to do something unique with their lives. This is very important to me #myforeverdream
happy sayings - Bing Images
Inspiration...
Work Ethic, Art Inspiration, Amateur, Writing Inspiration, Inspiration Work Chuck Close1, Favorite Quotes, Inspiration Quotes, Wise Words, True Stories
True story!!! #ShowUp #DoWerk
Inspiration. Quote
work ethic is everything!
Inspiration is for amateurs
Wise words...
Problems and solutions
Good Quotes, Moving On, Happy Quotes, Bridesmaid Quotes, Note To Self, Living, Bridesmaids Quote, Inspiration Quotes, Nice Quotes
Be happy quotes stuff
Good Quotes
Bridesmaids quote- so smart
Don't blame other people. Note To Self
Nice quote
Words to live by
Quotes About Moving On 0098 5
inspirational quote
Walls vs. Windmills
Chine Proverbs, Breakup Quotes, Building Wall, Some People, Building Windmills, Wisdom, Inspiration Quotes, Changing Blowing, Chinese Proverbs
When the winds of change blow, some people build walls and others build windmills. Chinese proverb
When the winds of change blow, some people build walls and others windmills. ~ Chinese Proverb #Quotes #Words #Wisdom #Chinese #Proverbs
Breakup Quotes
Inspirational quote Check out our Sussle Scholarship: http://sussle.org/scholarship
Teach...
Quotes Sayings Words Lyr, Fav Quotez, Favorite Quotes, Best Quotes
Best quote; so true
Pinned from
Uploaded by user