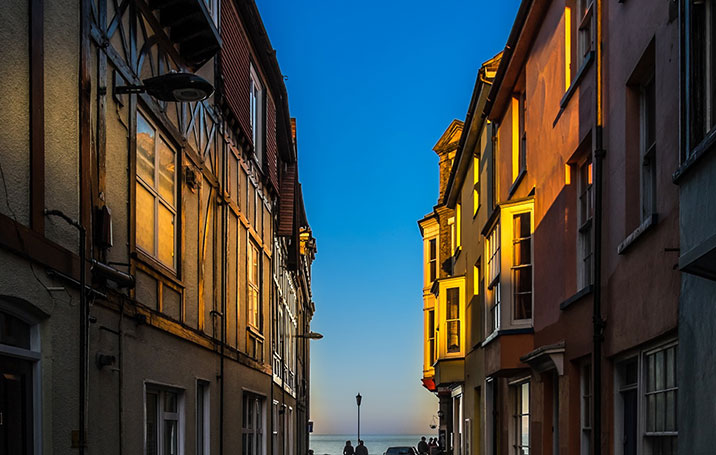 They used Pinterest to explore a new city
Join Pinterest to discover all the things that inspire you.
50+
billion Pins
to explore
15
seconds to
sign up (free!)
something to remember
Remember This, Food For Thoughts, Hands, Ears, So True, Special Friends, Favorite Quotes, Quotes Life, Inspiration Quotes
#Food for thought
a hand to hold, an ear to listen and a heart to understand. So true
This is one of my favorite quotes... It is so true!
a hand to hold, an ear to listen and a heart to understand...I need to remember this one sometimes
How #Inspirational quotes #Famous Quotes #Motivation quotes #Quotes| http://inspirationquotes28.blogspot.com
This reminds me of myself and the special friends I have who totally understand this concept... sometimes a hug goes way further than words.
"People don't always need advice. Sometimes all they really need is a hand to hold,an ear to listen, and a heart to understand them" #quote #life
/ betty white
Words Of Wisdom, Wise Women, People Who Care Quotes, Quotes About Negative People, Betty White, Negative People Quotes, Living, Wise Words, Smart Women
The wise words of Betty White
Betty White, such a wise women.
Gotta love Betty White! I need to live more by these words of wisdom.
One smart Women!!!
via tumblr
1000 Gifts, God, Inspiration, Quotes, Thanks You Lord, My Life, Daily Motivation, Living, Gratitude
...for the amazing friends, family and God that I have in my life! Happy Thanksgiving.(:
#inspiration #quote
I strive to make my life a walking and breathing meditation of gratitude
Thankful I have a roof over my head. I have a husband that loves me and a beautiful family surrounding and supporting me. I have a car to drive me back and forth to school. I have some money in my pocket (even if it isn't much, it's more than others might have). I have a God that holds me in His hands and comforts me when He knows I need it. I have a life worth living.
Today and Everyday!!! Thank you Lord for everything the good, the bad, the ugly, the beautiful!!! For without any of these things I would not know just how Awesome of a God you ARE!!!!! You deserve my praise always and forever!!!! 😇😇😇😇
30 Days of Thanksgiving :: Day 11... Thankfulness, Gratitude, 1000 Gifts
Daily Motivation (16 photos) - get-fit-8
Start each day with a grateful heart
Words Of Wisdom, Life, Be Grateful, Start, Thanks God, Things, Gratitude, A Quotes, Grateful Heart
Start Each Day with a Grateful Heart. #Words of Wisdom
Mind, Body & Soul: A quote to start your day off right!
Today- it's about GRATITUDE!! Everyone say it with me... "I'm not where I need to be, but thank God I'm not where I used to be!" Take a moment and look around and BE GRATEFUL!! Even for the smallest things that make your life better! Believe me when I say GRATITUDE is the KEY to ABUNDANCE! Now get out there and MAKE IT a GRATEFUL Thursday!! ♥
GRATEFUL NOVEMBER! I choose to be grateful! I started Sunday and now is today and I am choosing to be grateful everyday this month. Picture gratitude as a muscle- the more you use it, the stronger it grows. Look for the good and find it day by day! Have a great week....and post things you are grateful for. http://about.me/bholzbach
sisters ♥
Sisters Quotes, My Best Friends, Inspiration, Love You, Love My Sisters, Bestfriends, Loveyou, So True, Girls Rooms
absolutely...@Alyssa Gracik. #loveyou
so true! Love my sister as my best friend!
So true! I love you sis! You're truly my best friend and I'm so blessed to have you in my life :)
Love you Carolina Pineda <3 #Sisters #Quotes #BestFriends
cute idea for wall decor for my girls' room or just a nice reminder for myself & my sisters So true T!!!
and best friends make the perfect sisters. #quote #quotes #words of #wisdom #truth #sayings #advice #motivational #inspirational #aspirational
I am only one. But I am one. I cannot do everything, but I can do something. And I will not let what I cannot do interfere with what I can do. - E. E. Hale
Daily Reminder, Remember This, Schools Counselor, Motivation Quotes, Girls Power, Make A Difference, Favorite Quotes, Living, Wise Words
best motivational quote
I need to remember this when I get overwhelmed
I WILL make a difference!
DAILY REMINDER
girl power :)
Wise words
My FAVORITE quote! While walking in the 3Day walk for Breast cancer, i didnt have anything to write with, so i slowed my pace and walked behind someone who had this quote on their shirt, until i memorized it! :)
great school counselor
Live it
love this
Remember This, Inspiration, Judges, So True, Trees, Einsteinquotes, Albert Einstein Quotes, Albert Einstein, Favorite Quotes
albert einstein quote: "everybody is a genius, but if you judge a fish by its ability to climb a tree, it will live its whole life believing that it is stupid." **Parents, please remember this. Your own children can't be just like each other. Don't compare them, they are two different people.
Everybody is a genius. But if you judge a fish by its ability to climb a tree... #inspiration #motivation #wisdom #quote #quotes #life #lessonslearned #AlbertEinstein #genius
This is literally like my favorite quote of all time! Especially since i'm going to be an engineer... Albert Einstein #quotes #inspiration
#EinsteinQuote
So true! Educational Inspirational quote. Everybody is a genius. but if you judge a fish by its ability to climb a tree, it will live its whole life believing that it is stupid.
for my sister
Sisters Quotes, Love You, Two Sisters, Love My Sisters, Best Friends, Bestfriends, Sisters Sisters, So True, Big Sisters
:) So true! Love my sisters to pieces! Missy, Kristi and Ashley LOVE YOU!!!
I couldn't do it without mine that's for sure. I love my sister so much. Without her I wouldn't be where I am today. She is my role model. I would never trade her for anyone else. She's the best big sister ever! I love you sissy! <3
I love my sister! #sister
So true! My sister is my best friend, greatest supporter, and we always have each others back! I love my sister!!!!
I would diee without my bestfriend in life by my side... love my sister
So true! Good thing I didn't have to find out. I got two sisters on my 21st birthday.
Sister quote so true
..
Words Of Wisdom, Life Quotes, Little Things, Remember This, Big Things, True Words, Truths, So True, True Stories
Words of wisdom
Enjoy the little things in life, for someday you will realise, they were big things... (so true)
Little Things. I really need to remember this...
Enjoy the little things in Life! #quotes #wise_words
so true #words
the truth about the little things
true story.
need to live in the moment more instead of always planning!
Daily Reminder, Life, Friends, Quote, Living, Forget, Advice, Feelings, Mary Inspiration
I need this daily reminder.
Forget about it!
quotes
Oh yea I'm feeling this!
How I live my life....
Live IN the moment my friend.
Good advice. Live in the moment.