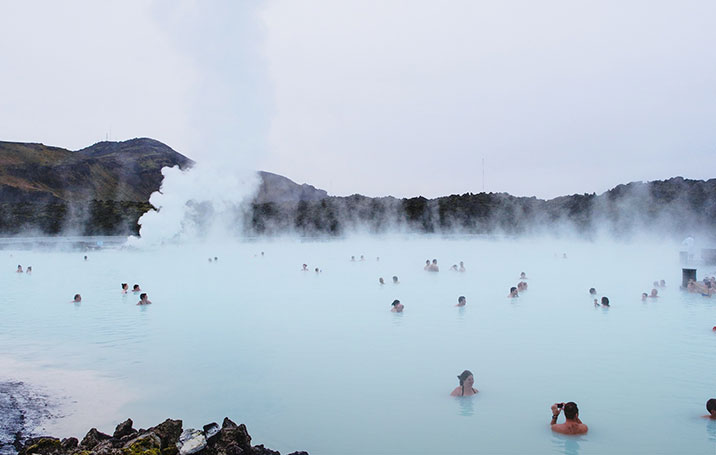 They used Pinterest to find new places to visit
Join Pinterest to find all the things that inspire you.
50+
billion Pins
to explore
15
seconds to
sign up (free!)
I love, love, LOVE Little Debbie oatmeal creme pies!
Cats, Bad Boys, Oatmeal Breads, Childhood Favorit, Oatmeal Creme, Debbie Oatmeal, Oatmeal Pies, Oatmeal Cream Pies, Creme Pies
Little Debbie's Oatmeal Creme Pies: Bring on the nostalgia...my mom gave me one of these bad boys every.single.morning for the 1st half of my kindergarten year before I got on the bus b/c it was the only thing that would keep me from crying LOL
Little Debbie oatmeal cream pies
Little Debbie Oatmeal Creme Pies 12 pk 459g Dated 24 03 2013
A childhood favorite that i still eat today!
The cats do too!
Camping Outdoors
Shelters Tent, Outdoor Living, Luxury Tent, Country Fucker, Glamping Tent, Camping Outdoor, Mountain Tent, Full Beds, Canvas Tent
Shelter Co. has a luxury tent waiting for you.
shelter tents.
Glamping tent
Shelter co $750/each for a weekend sleeps 2 full bed
The Country Fucker: Photo
canvas tent from Shelter Co.
Love kittens & cats!
Kittens Filled, Cats Meow, Kitty Cats, Filled Baskets, B6Cat Bags, Kitty Kitty, Baskets Full, Baskets Cats, Cats Lady
Kitten filled basket - https://sphotos-a.xx.fbcdn.net/hphotos-ash3/531799_484936838219112_297645331_n.jpg
Crazy cat lady
A basket full of kittens...my favorite kind of basket
kitties, cats, kittens
Kitty kitty kitty
Basket cats

by *lalalaurie
Diet Coke
Coca Cola, Diet Coke
Diet Coke, antes y despues
Diet Mountain Dew
Pop Bottle, Sodas Bottle, Hail Mountain, Dew Treats, Mountain Dew, Diet Mountain, Shopkick, Dew Baby
Runts Fruit Hard Candy
Vending Machine, Candy Shops, Candy Buffets, Bananas, Hard Candy, Candyland, Wonka Runt, Candy Land, Birthday Party
Wonka Runts bulk Retro Fruit Candy Fresh New 10 POUNDS - Hard Candy #reception #candybuffet #wedding from nvcandy $46.99
Wonka Runts 40 Pounds! Fresh fruit candy- for Candy Buffet, receptions, parties, vending machines- Coupon available from #nvcandy
20 Candies from the 80s for a Sweet 30th Birthday Party thinking going 80s with the candy- jowana
hated the banana
Butterfinger Candy Bars
Favorit Things, Butterf Fun, Chocolates Candy, Butterf Cookies Yummo, Butterf Cookiesyummo, Favorit Candy, Candy Bar, Butterfinger Cookies, Butterf Candy
I can be bribed with Butterfinger Candy Bars!
Red toe nails a must! No other color but red!
Toe Adult Content, Color, Toesadult Content, Toe Nails, Save As, Toes Adult Content
Pinned from
Uploaded by user
Gotta have my lipstick even if I don't have on any makeup!
Lips Color, Avon Lipsticks, Pro Luscious, Luscious Pout, Pout Lips, Lips Products, Lip Colors, Avon Products, Lips Rouge
Avon Pro Luscious Pout Lip Color SAVE 66% Lowest Price Ever! Reg.$9.00 Sale$2.99 This is like 2 lip products in one. You have the lipstick (which goes on smooth) then in the cap you have a gloss with mirror built in. Great for touch ups anytime. Lasts a long time and keeps your lips feeling moist.
Welcome to AVON - The official site of AVON Products, Inc. Great Deals on EVERY ITEM !!!! Visit My website for details www.moderndomainsales.com | #AVON #Lipstick
Give me a pair of Yellow Box Flip Flops and I'm set. They are absolutely the most comfortable flip flops I've ever worn!
Comforters Flip, Polka Dots, Yellowbox Flip Flops, Yellow Boxes Flip Flops, Casual Shoes, Yellow Boxes Flipflop, Disney World, Flip Flops Mi, Styles
Yellow box flip flops These are the most comfortable flip flops. They are like walking on a sponge.
Yellow box flip flops...these are comfortable casual shoes!
Yellowbox flip flops
Flip Flops. Especially Yellow Box Flip Flops. Even more especially the polka dot or sequin ones! I just love flip flops! When we got our orders to Germany I had 62 pairs of flip flops and 1 pair of pants that covered my ankles. What can I say? I'm a warm weather girl! And flip flops are perfect for that lifestyle! Brought them all to Germany....couldn't bear to part with a single pair! Will wear any ribbon pair, but love Yellow Box!
Best shoes to wear to Disney World