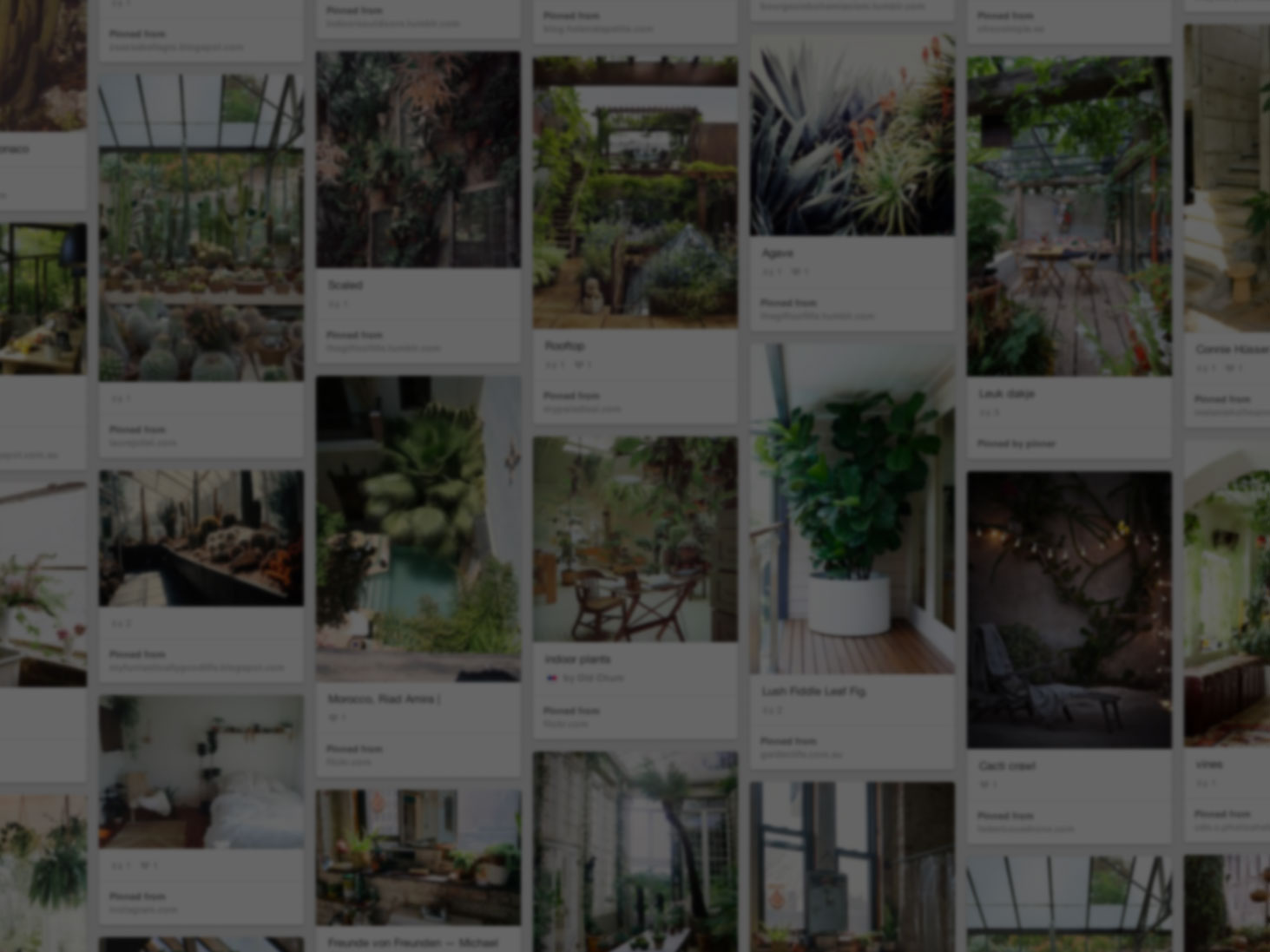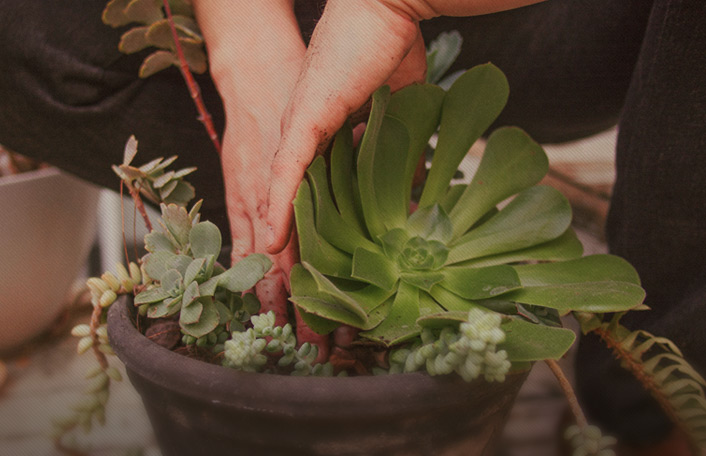 He used Pinterest to start his rooftop oasis
Join Pinterest to discover all the things that inspire you.
50+
billion Pins
to explore
15
seconds to
sign up (free!)
Pretty idea for flower vases - lemons in a vase to help hide the stems and give it a fresh look.
Summer Flowers, Spring Flowers, Spring Bouquets, Lemon Slices, Lemon Flowers, Flowers Arrangements, Spring Centerpieces, Floral Arrangements, Make Flowers
Lemons make flowers last longer!! SPRING #Flower Arrangement
Lemons make flowers last longer!! SPRING BOUQUETS with any flower arrangement that you get
Lemon flower arrangement
summer floral arrangement with lemon slices
fun summer flower arrangement using lemon slices. Could also use lime slices, orange slices & more.
Lemon slices surrounding the narrower vase inside which holds the flowers. Beautiful spring centerpiece!
Lemons make flowers last longer. Cute for spring and summer flower arrangement!
flowers @Anne Wilson
Colors Combos, Ideas, Wedding Bouquets, Beautiful, Orchids Bouquet, Calla Lilly, Purple Bouquets, Purple Calla Lilies, Flower
Purple calla lilies with green cymbidium orchards this would make a beautiful wedding bouquet
Purple Calla Lily and Green Orchid Bouquet but with Hawaiian flowers?
Purple calla lilies with green cymbidium orchards, idea for table flowers?
Purple calla lilies. My favorite flowers. Beautiful :)
OMG ... My favorite color.. Dark purple:-) and my favorite flower.. Calla lillies!!!! :-D. I love. I love. I love!!!
lime green and purple / color combos / Beautiful #wedding bouquet by WedIdeas. For more wedding inspiration visit www.modernwedding.com.au.
Beautiful purple bouquet
Natural Touch Roses Bouquet with Silk Callas and Orchids
wedideas.com
Fritillaria Crown Imperial
Flowers Gardens, Flore, Fritillaria Crowns, Plants, Fritillaria Imperial, Beautiful Flowers, Arreglo Floral, Sweet Gardens, Crowns Imperial
Flores
flowersgardenlove: Fritillaria Crown Imperial. Little known gardening fact - these bulbs smell so bad that they will chase moles out of your garden if you plant them every six feet or so.
~~ Fritillaria Crown Imperial ~~ I have a picture very much like this that I took in Monet's Gardens in France. Different...but beautiful flowers!
Fritillaria Imperial Lilly from the foothills of the Himalayas
Purple Calla Lillies
Wedding Bouquets, Bridesmaid Dresses, Bride Bouquets, Callalili, Calla Lilly, The Dresses, Purple Bouquets, Purple Calla Lilies, Bridesmaid Bouquets
Bride's bouquet? Purple Calla Lilies.
Gorgeous Purple Calla Lily Bouquet #purple #bouquet #callalily #floral #flower #flowers #beautiful #gorgeous #bride #brides #wedding #weddings #bridesmaids http://www.gmichaelsalon.com
White and purple calla lilies. Wedding Bouquet and bridesmaid dress.
Calla lillies bridesmaid bouquet
peonies from coffee filters!
Filters Peonies, Diy Flowers, Paper Flowers, Paper Peonies, Crafts Flowing, Coffee Filters, Diy Paper, Coff Filters, Filters Flowers
Coffee Filter Peonies! A must. A great way for diy flowers- May try a light misting of our party color in spray paint.
coffee filter peonys, could decorate or tip with color before assembly Youtube:Coffee filter flowers tutorial
Coffee Filter Peonies! I love paper flowers!
Coffe filter peonies
DiY Paper Peonies! using coffee filters
Peonies and Hydrangea
Beautiful Flower, Blue Hydrangeas, Peonies And Hydrangeas, Colors, Flower Arrangements, Gardens, White Peonies, Design, Pink Peonies
beautiful flowers - I love peonies and hydrangea
Peonies and Hydrangea from Abby Goes Design Scouting- I LOVE this color combination!
with blue Hydrangea and White Peonies
Beautiful flower arrangement
If we have a budget for flowers: Color combo and size screams "Garden Chic." (Peonies and Hydrangea)
shades fo pink peonies with blue hydrangea bouquet wedding | peonies and hydrangea

by gogoabigail
.
Colors Combos, Pink Flowers, Flowers Bouquets, Pip Studios, Purple Flowers, Beautiful Flowers, Floral Arrangements, Vintage Rose, Teas Parties
magenta, violet, pink flower bouquet
Beautiful flowers bouquet for red hat society tea
Pink mixed flower bouquet for a tea party
floral arrangement / flower bouquet / flower http://www.redbubble.com/people/chantalc/works/8442168-heart-of-a-tulip-macro-shot-of-stamen-and-pistil-yellow-orange-flower-outdoors-flora-photography
Vintage Rose Garden
Pink, purple and peach make a beautiful color combo
Beautiful flowers and china by Pip Studio
Pink & Purple #flower #bouquet
simple Easter centerpiece --
Flowers Bouquets, Plastic Eggs, Easter Centerpieces, Flowers Arrangements, Easter Decor, Easter Eggs, Floral Arrangements, Easter Ideas, Center Pieces
Easter Egg Floral Arrangement. Love the plastic eggs in this floral arrangment that uses a chicken roaster to get the effect.
DIY Easter Egg Floral Arrangement // Floral Easter Decor
Easter egg flower arrangement- make with pastel plastic eggs?
Floral Arrangements, cute Easter idea!
Easter Flower Bouquets - fun Easter centerpiece
I love this for the Easter centerpiece! I'm thinking plastic eggs would work great.
Easter egg flower arrangement... floral center piece...