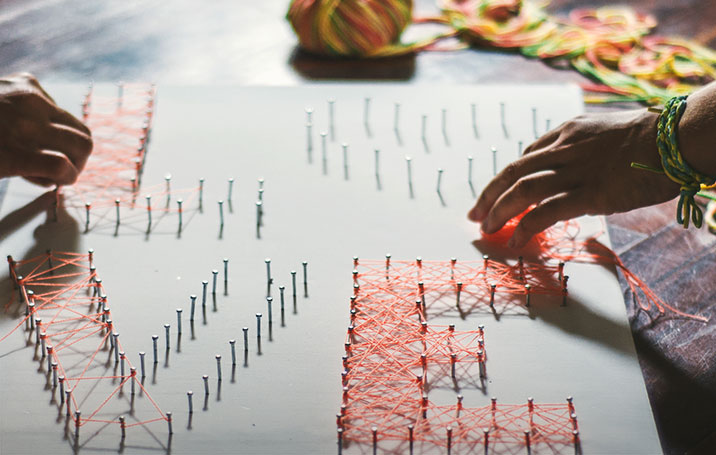 They used Pinterest to find new ways to DIY
Join Pinterest to discover all the things that inspire you.
50+
billion Pins
to explore
15
seconds to
sign up (free!)
Digital Painting Research
---
Back to
Digital Painting Research
Digital Painting Research
Lisa desimini for charlaine harris
Books Haven T, Books Movie, Series Books, Just Love, Stackhous Books, Great Books, Sooki Books, Book Series, Good Books
The Sookie Stackhouse Books from Charlene Harris
Just love this entire series, on which the HBO show, "True Blood" is based. I always have the next book on pre-order through Amazon, so I get it the day it's released!
Make sure you've read all the Sookie books in the series with Charlaine's bibliography
Great book series!
Sookie Stackhouse Series, Book 8
Good book
Repinned From Nails By
Colors Combos, Mint Green, Nails Art, Geometric Nails, Cool Nails Design, Triangles Nails, Nails Polish, Green Nails, Nails Tutorials
Orange and pale green nail polish
geometric nail art
Nail art - orange and mint green triangles
Loving these colors, especially together in a cool nail design! #beauty
Triangle nail tutorial
Orange and green nails, love this color combo!
Cherry Blossom Craft
Spring Blossom, Cherries Blossoms, Idea, Trees Crafts, Blossoms Trees, Preschool Crafts, Spring Crafts, Art Projects, Cherry Blossoms
Spring Blossom Tree Preschool Craft (great for when cherry blossoms come out in DC! )
Spring Blossom Tree Preschool Craft. LOVE this idea of using such simple items!
Make a "cherry blossom tree" ~ "touch up" the kernels of popcorn with colored icing, for pink cherry blossoms (kids' Spring craft)
Fun little #Spring art project, a cherry blossom tree craft with POPCORN! Repinned by MumblingMommy.com #kids
Repinned From Dance By
Album Covers, Pop Culture, Kanye West, Ballerinaproject, Ballerinas Projects, The Runaway, Happening In West, Dance, Black
a really beautiful Album cover for Kanye West's single Runaway.
@ballerinaproject
Hip-Hop Gem: Pusha T Wrote The "Runaway" Verse Four Times
Kanye West #ballet #ballerinas #dance #stage #tutus #royal #legs #movement #photography #music
ballerina in black tutu
ballerina project by ericka
BIRD
Idea, Birds Tattoo, Whitetattoo, White Tattoo, Color, Neck Tattoo, White Ink Tattoo, A Tattoo, Whiteink
White ink Bird tattoo on neck - 60+ Ideas for White Ink Tattoos | Art and Design Color in for the Phenix tattoo?
whitetattoos - Google Search
white ink with black shading. Don't love the placement or tattoo... But the idea of colors is genius! Maybe if I decide to actually get a tattoo.... Hmmm.
Insanely Pretty! #whiteink with black shading #tattoo
I actually like the idea of a white tattoo with shading. I don't like this design that much, but I could use the coloring idea for whatever design I want.
white ink tattoos with black shading - would love a white ink neck tattoo
Lovely
Vintage Fairies, Art Cards, Fantasy Art, Faeries, Elsa Beskow, Children Illustration, Elves, Fairies Tales, Pixie
≍ Nature's Fairy Nymphs ≍ magical elves, sprites, pixies and winged woodland faeries - Bubbelimuck - by Elsa Beskow
Vintage Fairy Fantasy Art
Fairy Fantasy Art Cards and Postcards
Nothing great...
Life Quotes, Work Hard, Motivation Quotes, True Words, Motivation Posters, Hard Work, Inspiration Quotes, True Stories
Life Quotes of the Day: Nothing Great Comes Easy
Inspirational Quotes | Motivational Quotes | Quotes | One Liners | www.plusrefresh.com
True Story
A great reminder to work hard! #easy #great #greatness #inspiration #motivation #dedication #motivate #inspire #nature #lake #trees #forest #dailyquotes #dailyinspiration #quote #typograohy #type #design #beauty #strength #innerstrength #dontgiveup #InfuseVapor #ToNewBeginnings
Hard Work Quotes #inspiration #motivation #quotes
motivational poster, inspirational quote, home decor
"Nothing great ever came that easy." We do great work here and realize it isn't always easy. Not giving up and reaching our goals for our clients is our number one priority. Sometimes the first idea isn't always the best one and that's where hard work takes place. #Great #Hardwork
true words and love them types
i wish i was young enough to still have a flamingo themed bedroom.. flamingo watercolor print 8x10 inches - coral chic. $30.00, via etsy.
Watercolor Painting, Coral Pink, Flamingos Paintings, Watercolor Print, Flamingos Watercolor, Birds Decor, Flamingos Prints, Flamingos Art, Tropical Birds
"Flamingo" Watercolor Painting
Bird decor, Flamingo Watercolor Print, flamingo art, Coral, pink, tropical bird. $25.00, via Etsy.
Mandara calderon
Art Photography Architecture, Art Drawing, 7X Cups, Mandara Calderone
Mandara Calderon
JAYWIESE: 7X CUP BY NOTENBOOMCERAMICS, VIA ETSY
Keys
Old Keys, Vintage Keys, Wall Decor, Idea, Vintage Wardrobe, Antiques Keys, Front Doors, Skeletons Keys, Pottery Barns
I LOVE "skeleton" keys!!! Using them as decoration is a great idea! :)
Vintage Keys - above the front door
ideas for my dads antique key collection
love old keys -- cute for wall decorations!
Mamie Jane's: Holiday Idea #3 - Framed Vintage Key Gift Idea
Pottery Barn keys. Make a nail board to display vintage keys.
String stars--fun pattern to use up some of my scraps and strips.
Quilt Inspiration, Paper Form, Crafts Ideas, Stars Fun Pattern, Strips, Small Heart, String Stars Fun, Scrap, Starsfun
DIFFERENT KIND OF PAPER FORMED AS SMALL HEARTS
String Stars--fun Pattern To Use Up Some Of My Scraps And Strips.
SKULL
Skulls, Carvings Wood, Waiata, Skull Art, Wood Carvings, Black Walnut, Wood Skull, Portland Oregon, Wooden Skull
Wooden skull. #curio #wood #skull
Carved Wood Skull
Dan Lucas of Portland, Oregon carved this gorgeous skull from black walnut. He says, "The light spot at the top of the skull is an old rectangular nail totally embedded in the wood—I didn't find it until I cut into the block."
skull art: gorgeous wood carving by Dan Lucas of Portland, Oregon, 2011-02