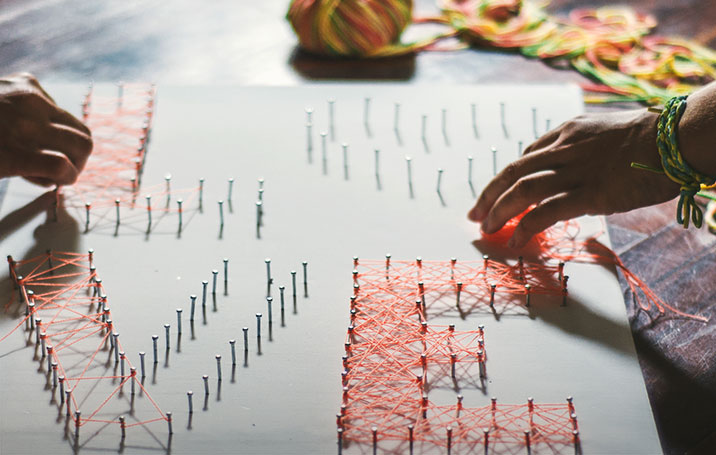 They used Pinterest to find new ways to DIY
Join Pinterest to find all the things that inspire you.
50+
billion Pins
to explore
15
seconds to
sign up (free!)
Big hair! Diana Ross style!!
Kimkardashian, Crazy Eyelashes, Crazy Hairstyles, Amazing Hairs Makeup, Big Hair, Dianaross, Wild Hairstyles, Funky Hairstyles, Eyelashes Diana
Kim Kardashian with wild hairstyle and crazy eyelashes (Diana Ross inspired look)
Slicked back hair how to!
Beauty Bit, Beauty Hairs, Hairs Idea, Hairs Creations, Slick Back Hairs, Hairs Inspiration, Hairs How To, Hairs 3 3 3, Hairs Styles Cars
Hair jewelry
Silver Hairs, Storage Idea, Head Piece, Head Jewelry, Head Accessories, Hairs Accessories, Body Chains, Hairs Chains, Head Chains
✝ #Hair #Accessory #Chain #Cross
Head jewelry
head accessory
silver hair jewellery
head piece
Hair chain
Dress it up!
Beauty Hairs, Dresses Up, Eyes Village, Chanel Pre Fal, Hairs Jewelry, Hairs Jewels, Beauty Head, Eyes Makeup, Boho Styles
Beautiful head peice
hair jewels
eyes village
Love the Chanel Pre-fall 2012 eye makeup
hair jewelry, #kendalljenner
Pretty
Blonde, Beaches Waves, Hairs Idea, Dream Hairs, Longhair, Hairs Styles, Hairstyle, Long Hairs, Hairs Looks
#long #hair #style #blonde #beach #waves
#longhair #beauty #hairstyle #wavy #longlocks #waves #blonde #hairideas #inspiration
6 Most Popular Teen Hairstyles!! I personally LOVE this style!!! My hair looked like this when it was long.. Why oh why did I cut it long hair, blonde hair, long locks. wavy hair
Top 10 Hair Ideas For Long Hair - Natural Hairstyles
Dream hair. Minus the blonde!
High in the top
Girls Crushes, Inspiration, Kate Beckinsale, Styles Icons, Hairs Color, Beauty, Hairs Makeup, Ponies Tail, Katebeckins
Kate Beckinsale. Beautiful
Kate Beckinsale- yes she is my girl crush.
Kate Beckinsale Ponytail Inspiration
Kate Beckinsale: love the hair color
Style Icon : Kate Beckinsdale
Kate Beckinsale, simple pony tail
Tangled tresses
Hair Ideas, Hairstyles, Wedding Hair, Messy Hair, Long Hair, Beautiful, Messy Buns, Hair Style, Updo
Grunge Glam Hairstyles Idea messy bun
Messy #Hair Style #hairstyle| http://fresh-fruit-recipe-shaniya.blogspot.com
long hairstyles long hair styles updo
Use plenty of texture spray and tease to get this gorgeous twisted updo. Image via Pinterest. From saifou.com. Read more: http://beautyhigh.com/50-gorgeous-holiday-hair-ideas-pinterest/#ixzz37rUc4iWA 50 Gorgeous Hair Ideas From Pinterest | Beauty High
wedding hair - Click image to find more Hair & Beauty Pinterest #girl hairstyle #Hair Style #hairstyle| http://fresh-fruit-recipe-shaniya.blogspot.com
Messy bun
Buns Hairstyles, Messy Hairs, Hairs Styles, Messy Buns, Lazy Hairs, Hairs Buns, Trench Coats, Hairs Looks, Braids Hairs
Give me a messy up-do to get through the day in #Braid Hair
messy hair bun
adore this messy bun. the trench coat doesn't hurt either.
Quick and Easy Messy Bun Hairstyles - Sortashion
I wish my messy hair looked this good!
Perfect flyaways
Rosie Huntington Whiteley, Cats Eyes, Hairs Idea, Long Hair, Messy Hairs, Hairs Styles, Messy Buns, Hairs Buns, Hairs Makeup
love a high "messy" bun. Cat eye
myselfinwonderland: Rosie Huntington Whiteley
Fuzzy messy hair bun
50 Gorgeous Hair Ideas From Pinterest | Beauty High
#beuaty #hair #makeup #natural
Loose, low bun
Up Dos, Prom Hairs, Shorts Hairs, Messy Hairs, Hairs Styles, Messy Buns, Long Hairs, Hairs Buns, Curly Hair
Messy hair bun
messy hair- love the messy bun!
Easy hair-dos for short hair. Messy buns and beach waves are in this spring (2013). When are they not!
love "messy" hair, want my long hair back when I see pics like this
Up dos
prom hair styles for strapless dress nancyrreeves
Long Brown Curly Hair Bun
Long Brown Curly Hair Style. Becca hair 3
Stunning fishtail braid!
Big Braids, Hairs Styles, Plaits, Hairstyle, Messy Braids, Fishtail Braids, Long Hairs, Side Braids, Hairs Makeup
Long hair + big braid = perfect
[Hair Makeup]:::::::::::::::::::::::::::::::::::::: Inspiration via This is Glamorous via The Lane Wedding Style Guide Inspiration
Messy braided #Hair Style #hairstyle
Messy side braid l festival styles visit us for #hairstyles and #hair advice www.ukhairdresser... |
plait #hair #hairstyle
Fishtail Braid ~ I need my long hair back...
7 super-easy everyday hairstyles for extremely long #Hair Style #girl hairstyle
Mid pony and loose strands
Pink Shorts, Fashion, Messy Ponytail, White Shirts, Outfit, Messy Hairs, Messy Ponies, Styles, White Blouses
love the complete outfit- pink shorts, casual white blouse, messy pony.
Aviators, messy ponytail, white blouse and pink shorts
#pink shorts #white shirt #ponytail #messy hair #blonde #waves #sunnies #style
A classic white shirt is so versatile #whiteshirt #fashion #outfit #effortless #weekend #casual #chic #style #relaxed #summer #pink #shorts #sunglasses #ponytail #hair #beachhair
Big & messy
Keiraknightley, Big Hairs, Keira Knightley, Bighair, Kasia Smutniak, Messy Hairs, Hairs Styles, Hairs Makeup, Keira Knights
Kasia Smutniak for Vogue Italia #hair #makeup
Keira Knightly #messy #sexy #hair #wispy #bighair #hairdo #updo #keiraknightly
Keira Knightley • #KeiraKnightley
I love the look of a loose, messy, seemingly effortless hair style with neat makeup. What's ironic is that it's the messy hair looks that often take the longest to perfect! To create that messy look, pull your hair back into a mid pony tail and tease to top layers. Then twist the ponytail around itself and secure with a handband. Then grab some bobby pins and secure the loose ends. Take random sections of the bun and gently pull out to create that messy look. Make it even messier by teasing ...
Dark eyes, pale lips, BIG hair - teased updo for lots of volume. Keira Knightley. I love black and white.
Imperfectly perfect
Bridgetbardot, Bridget Bardot, Hairs, Camera, Bardot Bangs, People, Brigittebardot, Brigitte Bardot, Photography
Brigitte Bardot #retro #photography #camera
#BrigitteBardot #camera #fotografia #photography
anthony luke's not-just-another-photoblog Blog: Famous People With a Camera
Bridget Bardot. Voluminous hair, bangs, thick liquid liner, lush lashes, nude lip, and that camera! Stop it right now.
Brigitte Bardot bangs & hair
#bridgetbardot