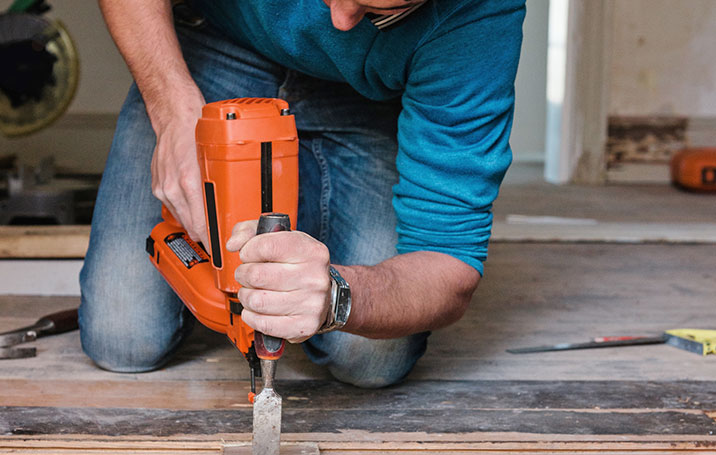 He used Pinterest to redo his floors
Join Pinterest to find all the things that inspire you.
50+
billion Pins
to explore
15
seconds to
sign up (free!)
Lake Powell is a reservoir on the Colorado River and was created by flooding Glen Canyon, which also led to the creation of Glen Canyon National Recreation Area.
Natural Colors, Beautiful Places, Lakes Powell Utah, Fashion Blog, Travel, Earth, Colorado Rivers, Antelop Canyon, Grand Canyon
amazing natural color combination
Lake Powell, AZ/UT - Lake Powell was created in 1963 when the Glen Canyon Dam held back the waters of the Colorado River, forming a vast blue lake surrounded by beautiful sandstone walls. Remarkably, it took 17 years for the lake to fill the canyon to the high water mark (3700' above sea level), giving America its second largest man-made lake - and a playground like no place else on earth.
Lake Powell, Utah .... Beautiful place I would love to go back to.
Lake Powell, Arizona. One of my favorite places on earth!! It is a beautiful place as well as Antelope Canyon. (Slot canyons)
Be healthy and fit so you can travel the world and see the beautiful places on this earth.
Lake Powell (Arizona) - is named for Civil War veteran Major John Wesley Powell, who explored the Green and Colorado rivers in 1869 down through Grand Canyon. The second largest man-made lake in the US. The lake which lies partly in Arizona and mostly in Utah, is more than 500 feet deep in places.While Utah has the lion's share of Powell's crystal clear water, Arizona lays claim to the most important part—the dam.
Lake Powell, Arizona ~~ one of the 11 Most Stunning Landscapes | J.J. Threads' Style & Fashion Blog by turrilynn
Razor's r a blast, we love ours and can b used year round!
Years Round, Outdoor Fun, 900 Families, Families Fun, Rzr Xp, Family Fun, Ranger Rzr
RANGER RZR XP™ 4 900 #Family fun!
Pontoon Boats!
Pontoons Boats, Lakes, Summer, Beaches Gulf Coast Florida, Favorite, Dreams Beaches, Boats Atv, Pontoon Boats, Boats Rental
Party barge! I mean pontoon boat rentals!
First thing on my wish list for next summer!!
Pontoon Boats! we love it on our little lake.
Maybe the beach instead?
Cabin, Lakes Life, Lakes Signs, Water Fun, Home Decor Ideas, Wood Signs, Lakes Home, The Lakes House, So True
#summer #boating #water #fun
Life is better at the Lake - distressed rustic subway style wood sign - SO TRUE!
Lake home decor ideas
Life is better at the Lake - distressed rustic subway style wood sign - Several colors - for your lake house, cabin, camper. For Tom Sue's new lake home!
LIFE IS BETTER AT THE LAKE - Distressed rustic subway style wood sign for the lake house, cabin or camp!!
Life is Better at the Lake sign... (Cabin)
So true! YES! I miss my lake life in TN :(
The Parker Dam. Lot's of childhood memories crossing over it to vacation fun!
Vacations Fun, Favorite Places, Childhood Memories, Parker Dam, Memories Crosses, Killers Design
killer design and some nostalgia
Parker Strip is so amazing. I think that's why we set up shop around this area.
Life Parker, Rivers Sweetsumm, Favorite Places, Parker Strips, Parker Area, Favorite Rivers, Visit Www Parkerareatour Com, Colorado Rivers, Rivers Life
Parker Area, Arizona has tons of events all year round!! Please visit www.parkerareatourism.com for all up-coming events!! Or call 928-669-6511 for more local info! Ya just gotta be here!!
Colorado River - Parker, AZ
Parker Strip
Her favorite river in the whole world...
If you're ever in the Parker, Arizona area on a weekend between Labor Day and Memorial Day and want to check out a bar that's truly unique!! LOVED THIS PLACE WHEN I VISITED ARIZONA!! LOVE ARIZONA AND LOVE THE DESERT BAR! VERY COOL
Bar Parker, Parker Arizona, Blue Hair, Arizona Area, Authentic Arizona, Arizona Restaurant, Arizona Life, Desert Bar, Arizona Living
The Desert Bar in Parker, AZ It really is a bar in the middle of the desert! It's only open Oct-May, sun up to sun down. Everything is solar powered & recycled. We go in the back way & park in VIP because we earned it (4WD only!) The parking you see here is for Blue Hairs & tourists. :-)
desert bar parker arizona
Parker Dam, near Parker, Arizona 1994, archival pigment print, 16 x 48
Karen Halverson, Dam Check, Buckets Lists, Favorite Stuff, Awesome Landmarks, Arizona 1994, Archives Pigment, Colorado Rivers, Daily Dam
Parker Dam, near Parker, Arizona 1994, archival pigment print, 16 x 48
Daily Dam Checks
Emerald Canyon Parker Arizona
Cour Plays, Golf Courses, Favorite Places, Favorite Courses Plays, Canyon Golf, Arizona Golf, Emeralds Canyon, Canyon Parker, Favorite Course Plays
ARIZONA - Emerald Canyon Golf Course, Parker, AZ.
Emerald Canyon Parker Arizona, love the driving range
Parker, Arizona -- used to live here and LOVED it.
Rivers Time, Favorite Vacations, Favorite Places, Headland, Parker Arizona, Image, Lakes Havasu, Awesome Memories, Foreland
Lake Havasu.
Parker, AZ - One of our favorite vacation spots!
parker arizona - Bing Images - via http://bit.ly/epinner