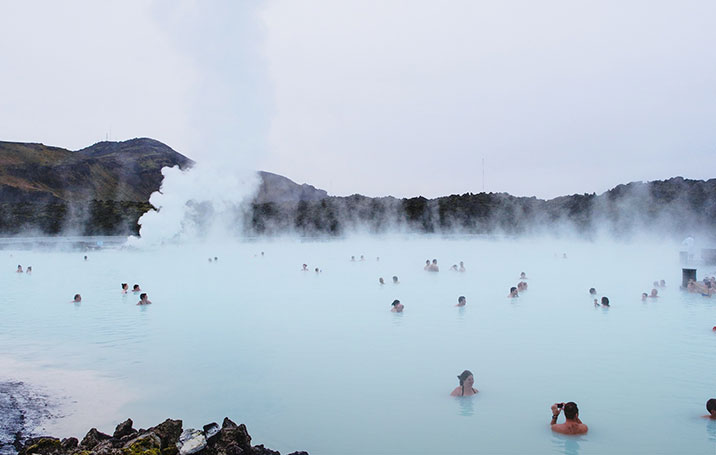 They used Pinterest to find new places to visit
Join Pinterest to find all the things that inspire you.
50+
billion Pins
to explore
15
seconds to
sign up (free!)
indian corn napkin ring
Indian Corn, Buttons Napkins, Napkins Rings, Kids Crafts, Corn Buttons, Corn Napkins, Crafty Kids, Crafts Sticks, Bees Crafts
Indian Corn Napkin Rings - Kid Craft Contributor - Sugar Bee Crafts
Thanksgiving/Fall Indian Corn Buttons Napkin Ring (Craft Sticks ; 4-inch x 5-inch piece of felt; Assorted harvest color buttons; 2 pieces of skinny ribbon; Tacky Glue or Hot Glue)
Pie printable for a kid's goodie bag!
Thanksgiving Kids, Faux Pumpkin, Kids Tables, Birthday Party Idea, Thanksgiving Place Card, Thanksgiving Idea, For Kids, Crafts Projects, Pumpkin Pies
This is perfect for embracing non-food versions of holiday traditions for kids on restrictive diets! Faux Pumpkin Pies. Use as Thanksgiving place cards, when the kids open up their "pie," a variety of toys and fun activities will be waiting!
24 Thanksgiving Ideas, Decorations, Activities & Craft Projects Just for Kids - love the pumpkin pie activities pan!
One Charming Party | Birthday Party Ideas › thanksgiving place card ideas: faux pumpkin pie
Faux pumpkin pie containers for the Thanksgiving kids table. Great idea!
faux pumpkin pie w/goodies inside for kids table
Recipe for a Bikini Tanned Turkey. Hilarious!
Laughing, Thanksgiving Turkey, Idea, Stuff, Turkey Recipe, Bikinis Tans, Too Funnies, Tans Turkey, Tans Line
Recipe for a Bikini Tanned Turkey? hehe. Funny surprise for a Thanksgiving turkey!
Recipe for a Bikini Tanned Turkey. I don't know who comes up with this stuff but I laughed a lot! How funny ! - DW
aluminum foil bikini tan lines! :D I laughed too hard at this.
Have no idea why i laughed so hard. Recipe for a Bikini Tanned Turkey. Absolutely Hilarious.
Too funny! Recipe for a Bikini Tanned Turkey - Learn how to make this sexy bikini turkey and give your family or guests a great laugh #diy #crafts www.BlueRainbowDesign.com haha
Hahaha made me laugh.. BIKINI TAN TURKEY RECIPE. Absolutely Hilarious.
oreo turkeys and marshmallow pilgrim hats
Placecard, Turkey Cookies, Idea, Oreo Turkey, Thanksgiving Food, Kids Treats, Pilgrim Hats, Place Card, Thanksgiving Treats
Pilgrim Hat & turkey cookies for thanksgiving treats :)
Turkey cookies & Marshmallow Pilgrim Hats (Perfect place card holders)
Thanksgiving Food - Oreo Turkeys and Cookie Pilgrim Hats
Cool Idea to Change Up the Thanksgiving Table - Oreo Turkeys and Cookie Pilgrim Hats!
Oreo Place Card Holders | #thanksgiving #desserts #recipes #food #fun #kids #treat #turkey #placecard
cardboard gourds
Cardboard Gourds, Place Card, Place Sets, Diy'S Cardboard, Holidays Tables, Diy'S Projects, Thanksgiving Cardboard, Cardboard Pumpkin, Thanksgiving Tables Decoration
Doing this! DIY Thanksgiving Cardboard pumpkins. a chic way to decorate a holiday table
diy project: cardboard gourd place settings | Design*Sponge
Adorable for Thanksgiving table decor!
pumpkin place cards
DIY cardboard gourds place settings
Thanksgiving cardboard gourd place settings
50 thanksgiving sides
Creamy Fries, Thanksgiving Side, Most Popular, Thanksgiving Recipe, Corn Dishes, Fries Confetti, Dinner Side Dishes, Corn Recipe, Confetti Corn
Thanksgiving Dinner Side Dishes: Creamy Fried Confetti Corn Recipes < 83 Best Thanksgiving Side Dish Recipes - Southern Living Mobile
Creamy Fried Confetti Corn | MyRecipes.com - I think this just became the corn dish for this year!
Creamy Fried Confetti Corn - 102 Best Thanksgiving Side Dish Recipes [ MyGourmetCafe.com ] #Thanksgiving #recipes #gourmet
This delicious Creamy Fried Confetti Corn is one of Southern Living's most popular recipes and has been one of our favorite Thanksgiving side dishes of several years now. Frozen corn can be used instead of fresh. *
cute
Crafts For Kids, Turkey Crafts, Thanksgiving Turkey, Thanksgiving Crafts, Crafts Ideas, Toilets Paper, Kids Crafts, Preschool Crafts, Paper Plates
Preschool Crafts for Kids*: 15 Thanksgiving Turkey Crafts for Preschoolers
Preschool Crafts for Kids*: toilet paper roll
thankful turkey craft. great Thanksgiving craft idea
Preschool Crafts for Kids*: Thanksgiving Paper Plate Turkey Craft | Thanksgiving Crafts for Kids | Scoop.it- Artic words or fall vocal?!
Preschool Crafts for Kids*: Thanksgiving Thankful Toilet Roll Turkey Craft. This is a great site for lots of kids crafts!!
turkey onsie
Kids Shirts, Thanksgiving Turkey, Turkey Shirts, T Shirts, Turkey Onsi, Thanksgiving Onesies, Baby Stuff, First Thanksgiving, Turkey Onesies
Darling Turkey onsie. Thanksgiving Turkey: 8 Crafts
Thanksgiving Turkey Onesie :) make an adult shirt, too! oh, and kid shirts!
Thanksgiving turkey onesie- I could make it with a t shirt.
Thanksgiving turkey onesie - twins first thanksgiving
First Thanksgiving onesie!!!
Thanksgiving Turkey Shirt... I so want to do this!
Ellie would enjoy this....simple construction paper:)
Chasing Fireflies, Paper Garlands, Activities For Kids, Crafty Crows, Crows Fall, Paper Turkey, Feathers Garlands, Turkey Feathers, Construction Paper Crafts
Paper Turkey Feather Garland - Things to Make and Do, Crafts and Activities for Kids - The Crafty Crow
Chasing Fireflies turkey feather garland
Crafty Crow Fall Art
fall construction paper crafts - Google Search
Paper Garland
Healthy Holiday Lunch. #kids
Fun Food, Thanksgiving Food, Food Ideas, For Kids, Lunches, Turkey Sandwiches, Thanksgiving Snacks, Thanksgiving Treats, Kids Food
thanksgiving kid food | Fun Thanksgiving Food [Thanksgiving Snacks for Kids]
Fun Food For Toddlers | Fun Thanksgiving Food [Thanksgiving Snacks for Kids] ~ Be Different ...
Thanksgiving food for kid, turkey sandwich with apple slices as feathers
Here are some of the cutest Thanksgiving treats for kids!
this woman does "Fun Food Friday" with lots of cute ideas for kid's lunches
Turkey Snack - Thanksgiving Fun Food Idea for Kids

by kirstenreese
Roasted veggies
Side Dishes, Food, Coats Vegetables, Turnip, Roasted Carrots, Roasted Vegetables, Veggie, Herbs Recipe, Kalyn Kitchens
Roasted Carrots and Turnips with Herbs Recipe Side Dishes with carrots, turnips, olive oil, balsamic vinegar, fresh rosemary, chopped fresh sage, salt, ground black pepper
Thanksgiving side dish. Roasted Vegetables
Roasted Carrots and Turnips with Herbs love me some roasted veggies
Roasted Carrots and Turnips with Herbs 8 carrots (small, peeled and cut into diagonal slices) 2 turnips (large, peeled, sliced, then cut into diagonal strips slightly larger than turnips) 2 tbsps olive oil (enough to coat vegetables) 2 tsps balsamic vinegar 1 tsp fresh rosemary (very finely chopped) 1 tsp chopped fresh sage (very finely) salt ground black pepper
fall food
Kalyn's Kitchen®: Recipe for Roasted Carrots and Turnips with Balsamic and Herbs
Thanksgiving
Crafts For Kids, Turkey Crafts, Hands Prints, Thanksgiving Crafts, Toilet Paper Rolls, Toilets Paper Rolls, Rolls Turkey, Kids Crafts, Crafts Idea
Thanksgiving craft idea using toilet paper roll and hand print.
Crafts for kids: toilet paper roll turkeys
Toilet paper roll hand print thanksgiving turkey easy DIY kids craft
Simple Thanksgiving Hand Print & Toilet Paper Roll Turkey craft!
thankful turkeys!
Thanksgiving Crafts, Pinecone Turkey, For Kids, Cones Turkey, Pinecones, Kids Crafts, Pine Cones, Crafts Idea, Turkey Craft
Cute Thanksgiving pinecone turkey craft.
Pinecone Turkey -Thanksgiving Craft
Cute kid's craft for Thanksgiving- make pinecone turkeys & write things to be thankful for on the tail
Thankful Pine Cone Turkeys - the perfect November craft idea!
Thanksgiving Pinecone Turkey So cute for kids!
Thankful pine cone turkey craft - so cute!
rosette pumpkin directions
Fall Pumpkin, Autumn Diy'S, Pumpkin Paper, Diy'S Rosette, Halloween Fall, Paper Pumpkin, Fall Autumn, Rosette Pumpkin, Papercraft Halloween
Cute paper pumpkin
Orange Rosette #Pumpkin #paper #cutting #papercraft #halloween #fall #autumn #diy #crafts
rosette pumpkin directions #fall #pumpkin
diy rosette pumpkin