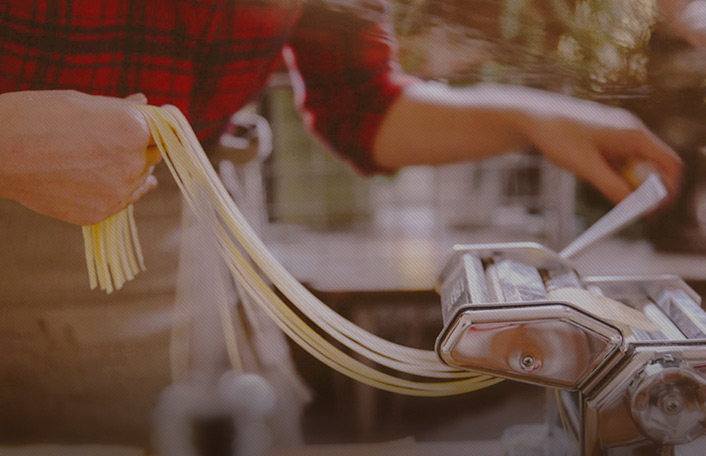 Discover and save millions of hand-picked recipes
Join Pinterest to discover all the things that inspire you.
50+
billion Pins
to explore
15
seconds to
sign up (free!)
Moveis com caixotes de feira
---
Back to
Moveis com caixotes de feira
Moveis com caixotes de feira
Artesanato passo a passo: porta moeda de corujinha com feltro
Ems Feltro, Porta Moedas, Things To, Ems Tissue, Bichinho Ems, Ipod, Artesanato Passo, Crafts Ems, Moedas De
Artesanato em feltro: Porta moedas de coruja Tatinha! Podemos usar estes moldes para fazer o porta Ipod!! Vou desenhar no Cad! Eba!
artesanato em tecido passo a passo com moldes - Pesquisa Google
Garden gate - use an old window with glass removed, and hinge onto a post. I really like this one. Pete's Used Furniture has windows.
Old Window Frames, Rustic Gardens, Recycled Window, Garden Gates, Cute Ideas, Old Windows, Gardens Gates, Gardens Doors, Recycled Gardens
Recycled Garden Gate from an old window
Recycled window garden gate.
Old window frame repurposed into a rustic garden gate.
Why not using an old window frame for a nice garden door?
Window garden gate - cute idea, using my large old windows!

by Gardening in a Minute
A garden shed hold all sorts of wonderful gardening objects...............
Green Houses, Work Area, Rustic Gardens, Modern Gardens Design, Greenhouses, Pots Sheds, Interiors Gardens, Gardens Sheds, Inside Gardens
inside garden shed
green house
potting #garden design #modern garden design #garden interior #garden interior design #garden design ideas| http://garden-design-478.blogspot.com
Rustic Garden Sheds | Found on a-c-a-i-berry.tumblr.com
rustic work area
greenhouse potting shed
For the urban gardener
Green Houses, Idea, China Cabinets, Balconies Gardens, Minis Greenhouses, Herbs, Indoor Greenhouses, Plants, Small Greenhouses
use a china cabinet for plants as mini indoor greenhouse
cool indoor greenhouse. Time to use my small greenhouse for kitchen herbs.
#Indoor #greenhouse - perfect for delicate # plants - #gardening #green #greenthumb #plants #planting ( Inspired By Plants by decor8, via Flickr #home decorating #home design ideas
mini greenhouse indoors or outdoors!!! i love this idea! via thenest.com blog
Great condominium balcony garden idea.
Inspired By Plants via Skona Hem - love this green house idea!
cool garden / steps
Gardens Ideas, Retaining Walls, Outdoor, Herbs Gardens, House, Backyard, Planters, Gardens Stairs, Flowerpot
Perfect for a small herb garden off the back step/deck..... The retaining wall is filled with lush plantings for an intimate, private backyard. I can see this as being great for a slope -or- if you have a block wall and build this against it, much prettier!
retaining wall planters garden ideas!!!!
retaining wall planters.... momshould do this at her house
Backyard DIY herb garden stairs; great way to adapt gardening to slopes. Hgtv.com @Cassondra Schoppe
Containers as Wall: Wood planters and steps create a retaining wall in a backyard. From HGTV.com's Garden Galleries
Amazing furniture! #design #outdoors
Balconies, Outdoor, Odlingsbänk På, Planters Boxes, Growing Boxes, Decks Planters, Kitchens Herbs, Hasselfor Gardens, Gardens Benches
Odlingsbänk på Ben - Hasselfors Garden. 1.790 kr
Planter box.
Raised Grow Box - Pine - alt_image_two
for kitchen herbs
Deck planter with built in trellis
for the balcony
Garden Bench
Plantepyramide
Gardens Ideas, Pyramid Planters, Triolif Plants, Outdoor, Gardens Planters, Herbs Gardens, Small Spaces, Planters Boxes, Plants Pyramid
Super design for a vertical planter box. This would totally work in a greenhouse!!
Triolife Plant Pyramid, 5 levels Our price: $274.95 ***FREE SHIPPING*** The Triolife 5-level Pyramid Planter is designed to increase the potential for growing plants and harvesting crops in small spaces, such as balconies and patios. It also makes a stunning focal point in larger yards. This planter can allow you to grow over 3.5 times more plants per square foot.
Triolife Plant Pyramid Garden Ideas magazinehours.com
Pyramid Garden Planters, great idea!
Pallets
Gardens Ideas, Balconies Gardens, Pallets Gardens, Pallets Planters, Vertical Gardens, Herbs Gardens, Small Gardens, Small Spaces, Old Pallets
Use old pallets to grow herbs in a small space. #pallet #herb #garden
Pallet herb garden, balcony garden, small space garden, piccoli spazi, giardino, balcone, terrazza
If you only have a small garden, use old pallets to grow herbs in a small space like a balcony or tiny patio.
pallet garden for small spaces. I want to do this with my herb garden next year
Pallet herb garden # vertical gardening ideas
I love this pallet garden idea for an herb garden
Old Pallet planter; great for herbs. Could be painted to match furniture on patio or garden. I want an HERB GARDEN!!!
Mais ideias para hortas em casa, esta feita de caixas de madeira reutilizadas!
Gardens Ideas, Wine Crates, Crates Gardens, Herbs Gardens, Wine Boxes, Planters Boxes, Wooden Crates, Storage Ideas, Wood Crates
Dishfunctional Designs: Vintage Wood Crates: Upcycled & Repurposed
stamped wine boxes and wine crates for storage boxes
Wine Crate garden
More herb garden ideas
15 Repurposed, Upcycled, and DIY Storage Ideas | Apartment Therapy
A "garden" made from wine crates... just one of several projects we found featuring used wooden crates #diy #upcycling
Love the wine boxes as planter boxes!
Wonderful concept for a small space - you can change levels, occupy different parts, and care for everything. Marvelous!
Gardens Ideas, The Gardens, Gardens Wall, Vertical Gardens, Herbs Gardens, Outdoor Gardens, Small Gardens, Small Spaces, Wall Gardens
retaining wall garden idea
Zen garden wall and for small spaces
Making the best use of a small gardening by growing vertically. #gardening - herb garden ... I would do this as a decorative garden. it would be too difficult to cut herbs.
Outdoor garden for small spaces
vertical garden idea for a small space
cool. #repurpose #assemblage #upcycle
Gardens Ideas, Dressers Drawers, Old Dressers, Succulent Gardens, Dressers Gardens, Herbs Gardens, Backyard Gardens, Succulent Planters, Flowerpot
Dresser garden. Maybe use a short side chest to go on deck between lounge chairs.
old dresser turned succulant garden! genious and beautiful! totally doing this!!
dresser drawers- garden idea
Hmmm...maybe...tiered succulent or herb garden in drawers of an old dresser (I have a couple spare dressers)
Succulents mirror +[Backyard] garden dresser... so cute!
old dresser drawers...
Old dresser? Succulent planter!
Beautiful #Vintage Crystal Vase with Wooden Stand by cappelloscreations, $30.00@Etsy
Wooden, Stands, Crystals Vases, Beautiful, Ribs Vases, Bizrt Thebestofetsi, Glasses Vases, Etsyd Bizrt, Ribs Glasses
Beautiful #Vintage Crystal Vase & Wood Stand $30.00@etsy #etsydeals #bizrt @thebestofetsy #boebot
Beautiful Anchor Hocking Ball & Rib Vase in Wooden Holder by cappelloscreations, $30.00@Etsy
Beautiful #Vintage Crystal Vase with Wooden Stand by cappelloscreations, $30.00@etsy @etsypromolove #shopetsy #etsygifts #kissbot #bizrt #bestofetsy #boebot
Beautiful Anchor Hocking Ball & Rib Glass Vase & Vintage Wooden Pipe Holder by cappelloscreations, $22.00@Etsy Use HOLIDAY15 and recieve 15% off ALL my Etsy Shop Items till NEW YRS!
Wine glass and bottle rack
Decor Ideas, Wine Shelves, Books Shelves, Liquor Cabinets, Rustic Decor, Wine Bottle, Wine Glasses, Pallets Wine Racks, Vintage Decor
26 Breathtaking DIY Vintage Decor Ideas - I'd rather have area to hang wine glasses upside down underneath wine bottles.
Some people look for a beautiful place, others make the place beautiful. Be from the second one, and use your imagination to create a perfect home decor. S | See more about pallet wine racks, wine glass and wine shelves.
Small Pallet Wine Rack / Rustic Wine Shelf / by MyBrothersBarn. Very engaging DIY project. Anyone with a rustic decor or a man cave would love this. If needed, milk paint or wood stain would be good also., Go To www.likegossip.com to get more Gossip News!
Small Pallet Wine Rack / Rustic Wine Shelf / Book Shelf / Reclaimed Wood / Wine Bottles / Wine Box / Photo Shelf / Liquor Cabinet ~I bet we could make these
Moveis com caixote
Stained, Ideas, Crates Coff Tables, Crate Coffee Tables, Crates Tables, Coffee Love, Crates Coffee Tables, Wooden Crates, Wood Crates
Love this wooden crate coffee table. Dish~functional Designs: Vintage Wood Crates: Upcycled & Repurposed
Wood Crate Coffee Table (with Storage and Toddler Hiding Spots!) Rustic crate table by TheArticle via Etsy
in love with this crate coffe table!
Crates (sold at Michaels), stained and nailed together to make a coffee love | http://industrialdesignjennings.blogspot.com
...love this crate coffee table idea, just stain and nailed together
Stained milk crate/ wooden crate coffee table.