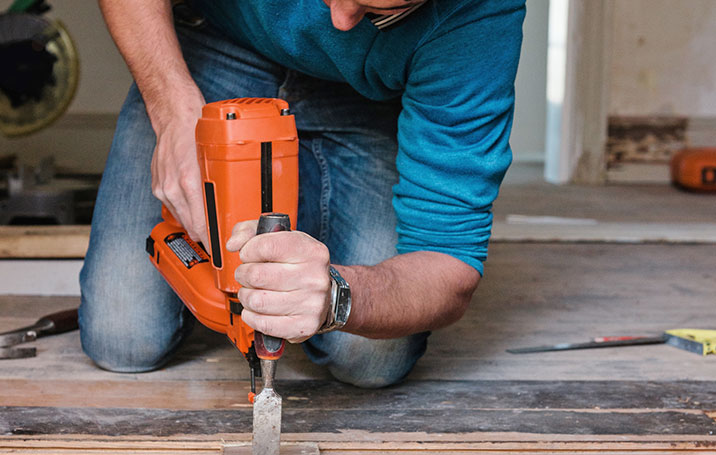 He used Pinterest to redo his floors
Join Pinterest to find (and save!) all the things that inspire you.
50+
billion Pins
to explore
15
seconds to
sign up (free!)
.
Churchill Quotes
Winston Churchill quote
Easter Mini Session
megapixelmemoriesphotography.com
.
Sotrue, So True, John Lennon Quotes, Favoritequotes, Smart Kids, 5 Years Old, Happy Is, Favorite Quotes, John Lennon
Smart Kid So true!
So true everyone should live like this 5 year old kid!
#favorite #quote #johnlennon
Happiness is the key to life - John Lennon #quote
Being that no one gave him credit, this is a John Lennon quote, but this one is my favorite quote
sotrue
Pinned from
fromupnorth.com
Pinned from
crazygirljournals.com
:)
Thoughts, Life, Inspiration, Wisdom, Truths, Things, Favorite Quotes, Living, Hotels
Ive never thought about it that way...very inspiring
Everything will be okay in the end. If it's not okay, it's not the end. #words #life #truth
#life #inspiration #babyboomer #wisdom
life goes on, and every little thing is going to be alright
line from the best marigold exotic hotel // the most inspirational movie i've ever watched in my life
words to live by... Loved this line so much in "Best Exotic Marigold Hotel".
My FAVORITE quote. Forgot about this one, glad it came back into my life today :)
Pinned from
sadanduseless.com
So True!
Thoughts, Teenage Dreams, Life, Quotes, Chances, No Regrets, Katy Perry, Wisdom, Teenagedream
Teenage Dream by Katy Perry This is saying to take chances in life and not to regret them. Once you make a choice, you can't change it, so you might as well keep your head facing forward and keep moving on.
words of wisdom from katy perry
So take a chance and don't ever look back | I never thought a katy perry song would be inspirational
So take a chance and don't ever look back. #TeenageDream
Teenage Dream by Katy Perry. Lyrics: "So take a chance and don't ever look back."♫ #Music #Songs #Quotes
Living life to the fullest means taking chances and having no regrets
Pinned from
weheartit.com
friends
Friends You, Best Friends, Old Sayings, Friends Stars, Friends Forever, Funny Quotes, Friendship Quotes, Friends 3, Friends Quotes
Very True :) love you all friends, you know who you are.
good friends. stars.
very true friends quote.. dedicate to Stefanie who i dont see all the time! <3
my best friends <3
*Friends Forever!!* <3
Funny quotes on friendship - Friendship Quotes - Zimbio
(old saying)
Pinned from
kianabates.blogspot.com
Must remember this.
The Lord, Power Of Prayer, Remember This, Quotes, So True, Living, Stress Relievers, Feelings, True Stories
That moment you were so stressed then you suddenly feel fine just because you prayed. | The power of prayer | Christian quote
The power of prayer... So true!
The power of prayer is amazing! I wouldn't be able to make it through everything going on if I didn't have faith in the Lord!
true story.
I live for this feeling.
prayer = stress reliever. SO true!
prayer-I need to remember this feeling always! :)
Pinned from
thegirlwhokeepsdreaming.tumblr.com
So true
Thoughts, Life, Inspiration, Wisdom, Truths, Ralph Waldo Emerson, Favorite Quotes, Living, Lie
inspired living - what lies behind us... - Emerson
Day 1 (What do I have enough of?) I have within me everything I need to live, love, make my dreams come true. In my darkest moments I know that even when I fall I will get back up because this life is so worth it. I'm worth it.
Ralph Waldo Emerson - my favorite quote of his
Where the truth lies
Great Positive Thought!
What inspiration & motivation do you discover within yourself? "What lies behind us and what lies before us are small matters compared to what lies within us" -Ralph Waldo Emerson
wisdom of emerson
Pinned from
siouxlander.blogspot.com
.
Remember This, Hold On, U.S. Presidents, My Life, So True, Favorite Quotes, Marigold Hotels, Keep The Faith, A Quotes
everything will be okay marigold hotel
So true. Especially for someone like me who likes to hold on and dwell.
Remember this.
Read this Twice and Keep the faith.
a quote i live by
Always been one of my favorite quotes
The phrase I live my life by!!!!
Pinned from
bitsotruth.blogspot.com
.
Dreams Man, Remember This, Dreams Big, Start Living, Life Imagination, Inspiration Mequot, Favorite Quotes, Inspiration Quotes, Wonder Life
need to remember this more often
she decided to start living the life she'd imagined.
life imagined
living my dream with my dream man
this is my favorite quote -- i used to have it painted on a wall in my place
dream big
Wonderful life! -b.
Pinned from
everythingfab.com
.
Thoughts, Start Over, Life, Inspiration, Quotes, Let Go, Better, Truths, Living
Maybe it's not always about trying to #fix something #broken. Maybe it's about starting over and creating something better | Pinned by KarmicFit | #karmicfit #fitness #exercise #health #mindbody #yoga #life #quotes #wisdom #thoughts #inspiration #motivation
Inspirational, life, moving on and letting go.