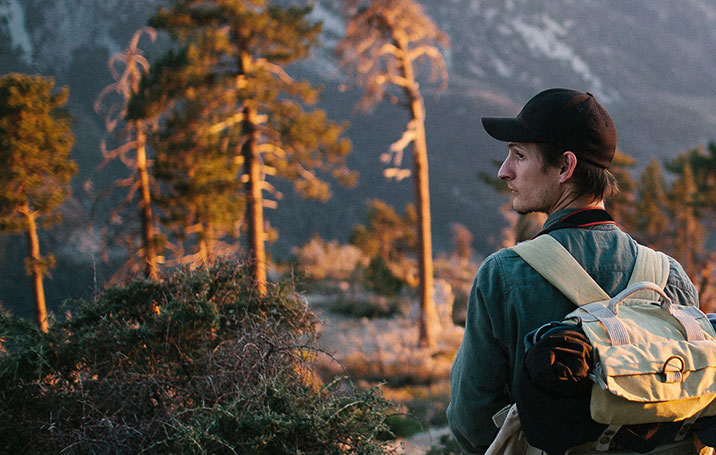 He used Pinterest to explore new campsites
Join Pinterest to find all the things that inspire you.
50+
billion Pins
to explore
15
seconds to
sign up (free!)
Back to
Positive Affirmations
Positive Affirmations
Make a difference today.
Mahatma Gandhi, Inspiration, Quotes Gifts, Gifts Jars, Gandhi Quotes, Living, Travel Quotes, The World, Wise Word
travel quote
Gandhi Quote Gift Jar
wise words
In a gentle way, you can shake the world - Mahatma Gandhi #quote
"In a gentle way, you can shake the world." -Gandhi #quote #inspiration
SKINNYSTICKS, found on #polyvore. #text #quotes #words #backgrounds
Remember, Life, Inspiration, Amazing Quotes, Motivation, Wisdom, Things, Living, You Are Amazing
YOU ARE AMAZING! +++For more quotes on #inspiration and #motivation, visit http://www.quotesarelife.com/
you are amazing quotes
You are amazing! Always remember that.
Words Of Wisdom | The Daily Dose
The goal is to live a full, productive life even with all that ambiguity. No matter what happens, whether the cancer never flares up again or whether you die, the important thing is that the days that you have had you will have lived. ~ Gilda Radner
Mothers
Word Of Wisdom, Thank Mom, Mothers Day, Mom Sayings, Life Lessons, Love You Mom, So True, Mothers Taught, Love My Mom
I laughed so hard when I read this, because of how true it is!!! My Mother used all of these words of wisdom!! Love you Mom!!
So true! I love my mom lol
Perfect to RePin on Mother's Day!! My mother taught and said ALL these things to me!! Love you mom!!!
So true!! Heard mom say all these sayings!! I am so turning this into my next Mother's day card ;)
Thanks mom for the life lessons...:) Did your mom teach you right?
ENDURANCE
Fit Women, Fit Exerci Weightloss, Diet Fitspiration Fitspo, Fitness Exercise, Weightloss Diet Fitspiration, Daily Motivation, Fit Inspiration, Fit Motivation, Love Quotes
Daily motivation
Make every day a fairytale!
Fairyt Today, Life, Inspiration, Dream, Fairytales Quotes, Posts, Word, Living, Fairies Tales
Let us make our own fairytale today! Words of wisdom and quotes of happiness. Life is a wonderful miracle!
I know I live in a romantic fairy tale dream Kim, but I'm also steeped in reality as well. I understand the reality of what we're working to achieve, but I'm also looking forward to our own fairy tale love story. We can have both. Forever yours Sugar.......
*for more INSPIRING WORDS, visit www.bellamumma.com
#fairytale #quote #dreamy
But in the best possible way.
Mothersday, Mothers Quotes, Funny, Children, Truths, Kids, Mothers Day Cards, Mom, True Stories
Nothing wrong with that! #MothersDay #mom
So perfect for so many moms I know. Ha. Funny Mother's Day Card by spiffylittlethings on Etsy, £2.99
Ain't this the truth?!? Funny Mother's Day Card by spiffylittlethings on Etsy.
True story. @Tracey Fox Ross Dutson, I love you mom :)
Sadly, I must say this is true in my case. I have 4 kids. YES! #moms #lol #funny #crazy
Funny Mother's Day Card by spiffylittlethings on Etsy. Children are to blame.
When something is funny. Like, REALLY funny.
Happy Baby, Baby Baby, Baby Needs, Laugh Baby, Funny Baby, Funny Kids, Dreams Life, Belly Laugh, Baby Belly
Baby belly laughs :)
Funny kids
happy Baby
funny baby by msochic
Love hearing little ones laugh! #cute #baby #babies #babylaughing #babylaugh #smile #babysmiling #smiling #adorable #sweet #funny
laughing baby :), need I say more?! so adorable!
-- Winnie the Pooh
Call, Awe, Bawwwwww, Pooh Quotes, Awwwwwww, Better, Awww Thi, Daow, Berry Breaking 27
BAWWWWWW
awwwwwww
"I think it's called love.." - Awe! I LOVE Pooh and Piglett
Daow
nobody says it better than pooh. I'm not a great fan of Pooh anymore. But what a wise little Bear he is. akt
Another sweet Winnie the Pooh quote. A.A. Milne had a way with words.
Little things require a lot of love.
Small And Simple Things, The Small Things Quotes, Projects Life Freebies Baby, Free Printable Quotes, Free Printables Wordart, It The Little Things Quotes, Best Kids Inspiration Quotes, Inspiration For Little Boys, Free Printables Quotes
it's the small things; quotes.
Free Printable Quotes!! for nursery
We've all been there.
Quotes, Horror Movies, Ghosts, Scary Movies, Serial Killers, So True, Funnies, Monsters, True Stories
So true! Except instead of monsters my mind wants to think about ghosts
replace monsters with ghosts, or people from past horror movies i have seen.
true story, but change monsters to ghosts
Image via We Heart It https://weheartit.com/entry/167652824 #Darkness #funny #hilarious #quotes #thoughts #truth #funnyquotes #relatable
... or ghosts... or serial killers. So funny!
And serial killers and ghosts and every scary movie you've ever seen.
Great print!
Mom Baby, Kids Stuff, Blue, Pirates Life, Be- Cowboys, Print Design, Prints Design, Daily Deals, Zulili Today
Take a look at this Fit to Print Designs Blue Pirate 'Clean' Print by A Pirate's Life Boutique on #zulily today!
Fit to Print Designs | Daily deals for moms, babies and kids
Woot, woot!!!
Inspiration, Quotes, Fitness, Work Outs, Exerci, Health, Weights Loss, Fit Motivation, Workout
Fitness motivation #quote #fit #fitspo #workout #health #nutrition
Is it working? #fitness #inspiration #Workout Exercises #physical exercise #Work out #physical exertion #Workout
#quote #quotestoliveby #inspiration #motivation #motivational #inspirational #workout #fitness #exercise #health #healthyliving