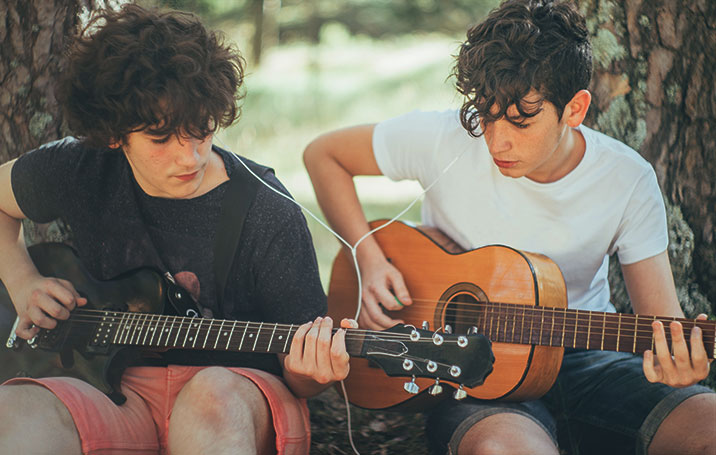 They used Pinterest to find new songs to learn
Join Pinterest to find (and save!) all the things that inspire you.
50+
billion Pins
to explore
15
seconds to
sign up (free!)
Back to
i WILL adopt someday!
i WILL adopt someday!
Adopt Without Debt #lightbulb!
Adoption, Idea, Future Reference, For The Future, Book, Extra Money, Future Baby, July Gumm, Kid
Adopt Without Debt by Julie Gumm. Julie shares how families can find extra money in your household budget, apply for grants, and fundraise in order to build a family without saddling it with debt. With over $80,000 worth of creative fundraising ideas from more than 30 adoptive families.
I really want to adopt kids one day! This book has ideas for adoption fundraising
Adoption- for future babies!
Passionate about helping others achieve their adoption dream, Julie shares how to find extra money in your household budget, apply for grants, and fundraise in order to build your family without saddling it with debt. For the future
Adopt Without Debt. I want to remember this book exists for future reference.
Pinned from
adoptwithoutdebt.com
Sew from when you're from to where your adopted child is from. So cute!
Frames, Maps, Cute Ideas, Road Trips, Roads Trips, Great Ideas, Scrapbook Pages, Stitches, Roadtrip
stitch a trip on the map and frame / a GREAT idea for all our road trips!!!
30 Road trip tips/ideas (24. Stitch your traveled route along a map & frame it for a keepsake.) #roadtrip
embroider a trip on a map and frame. OR make into a scrapbook page!!! Road trip!
stitch a trip on the map and frame. Cute idea for next road trip.
Pinned from
laurenconrad.com
Adoption
Surrogacy Sweet Quotes, Adoption Baby, Gift, Adoption Adoption, Future Families, Baby Someday, Adoption Quotes, Pictures Frames, Adoption Poems
Adoption Adoption Adoption
Sweet Adoption Quote
Having this quote out on a custom picture frame and I will put a picture of her with Chris and I on the day of the hearing. <3
adoption
Adoption Prints, Gifts Ideas, Gift Ideas, Adoption 3, For The Future, International Adoption, 10 Prints, Future Baby, Families
Decorating Idea for the future.
adoption.. for my future babies
Adoption print: Love makes a family. What a wonderful gift idea to give to adoptive parents!
adoption print Love makes a Family 8 x 10 print by mysweetswirls, $10.00
International Adoption
SO cute for families who adopt! <3
Adoption Art
Adoption Art, Quotes Boards, Boys, My Heart, Baby Girls, Families, Adoption Quotes, Step Kids, Eye
Note to family... I would love this for my B-day... for Ying-Tzu's room :) Adoption Art - You May Not Have My Eyes Or Smile But From That Very First Moment You Had My Heart Adoption Date Print. $18.00, via Etsy.
adoption quotes
Great quote board for adopted dog
You may not have my eyes or smile but from that very first moment you had my heart. I love my boys!!
Last night I found out I'm going to be an aunt to a baby girl ❤️ she has a huge place in my heart already and I can't imagine how much joy she will bring to our family!
Adoption Art or Step kids :)
Adoption adoption
Pictures Ideas, Photo Ideas, Adoption Pictures, Bump Pictures, Adoption Photo, Adoption Announcements, Baby, Photo Shoots, Maternity Photo
"Baby Bump" pictures for adoption - which is something that's been on my heart lately
"Maternity Photo Shoot" for the adopting couple! So cute!
Message Board: Growing in My Heart More picture ideas on the blog! (Click Adoption Photos - View All on the Side bar)
For Lindsey & Brandon....Preparing for adoption photo shoot
Adoption Announcement.... YOU lways see all those family "baby on the way photos" from the people who can have kids. so its SOO beautiful to see one of those cute photos ideas for the person ADOPTING a child. Made me wanna cry this is sooo sweet and perfect! I don't have a baby growing in my belly but I do have a baby growing in my heart...so sweet
Adoption pictures idea!
Pinned from
let-me-hear-your-scream.blogspot.com
adoption creed #adoption adoption
Sweet Quotes, Wall Decals, Adoption Creed, My Heart, Wall Words, Letters Art, Baby Rooms, Adoption Quotes, Kids Rooms
Adoption quote. I love it! Another quote that always brings tears to my eye is, "I may not have held you in my tummy, but I've always held you in my heart."
Adoption Creed "Not flesh of my flesh nor bone of my bone, but still miraculously my own. Never forget for a single minute, that you grew not under my heart, but in it." Author Unknown
Such a sweet quote!! Adoption creed
Oh my goodness!! Love this quote. This will definitely find a way into the kids room.
love this for babys room
adoption creed wall decal lettering art by OldBarnRescueCompany, $44.00
adoption creed wall words - Etsy
Adoption :)
One Day, Inspiration, My Heart, So True, Kids, Baby, Adoption Quotes, So Sweet, Beautiful Things
I hope to adopt one day. Such a beautiful thing.
I love this adoption quote! So true!
so sweet :) hope to adopt one day
inspiration
So true. Love MY baby that grew in MY heart.
I want to adopt a kid.
Pinned from
therogersadoptionstory.blogspot.com
Adoption Birth Announcement #5
Planes Ticket, Baby Boys, Births Announcements Cards, Kids Baby, Birth Announcements, Baby Girls, Adoption Announcements, Announcements Baby, Adoption Births Announcements
Adoption Birth Announcement #Cute Baby #baby girl #lovely kid #cute kid #baby boy| http://savory2852.blogspot.com
Blessed to Welcome Adoption Announcement. $25.00, via Etsy.
We have a date!! We leave on 11/30/13 to pick up our sweet sweet Boaz Kafi Wingate, who is now 6m old, in Ghana! We bought our plane tickets last night<3
Adoption birth announcement card
Adoption Birth Announcement #baby boy #baby girl #lovely kid #cute kid| http://savory2852.blogspot.com