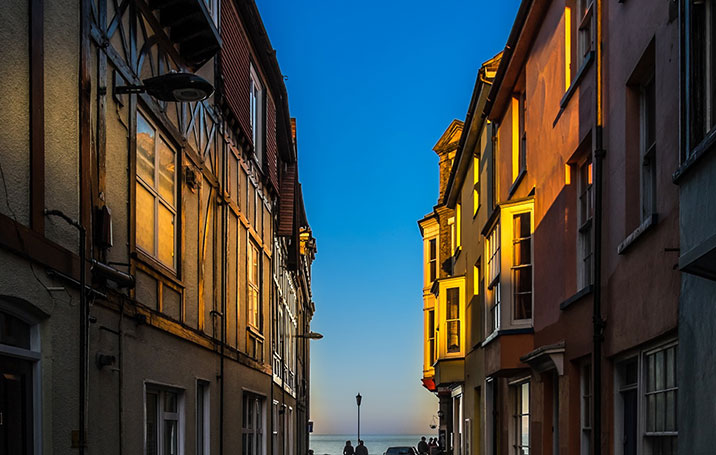 They used Pinterest to explore a new city
Join Pinterest to find (and save!) all the things that inspire you.
50+
billion Pins
to explore
15
seconds to
sign up (free!)
Back to
Favorite Places & Spaces
Favorite Places & Spaces
pool time!
Pools Time, Cooloff, Hot Summer Day, Dogs Day, Naps Time, Hot Day, Happy Dogs, Dogs Life, Golden Retriever
Now that's a dogs life! Sooo chill! Lol.
cooloff
Pinned from
myrevelment.com
Las Vegas strip, Viva Las Vegas
Buckets Lists, Favorite Places, Vegas Baby, Lasvega, Las Vegas Strips, Cities, Nevada, Live Las Vegas, Travel
Las Vegas strip, Viva Las Vegas!!! Favorite place in the world
The Las Vegas Strip in Las Vegas, NV. #City, #Travel, #Nevada, #LasVegas
Will be there in 3 weeks!!!! Can't wait!!!! Love Love Love VEGAS BABY!! Las Vegas strip, Viva Las Vegas
Las Vegas strip, Viva Las Vegas off my bucket list... Ding!
Tahiti-I need to go here
Frenchpolynesia, Buckets Lists, Dreams Vacations, Beautifulplaces, Beautiful Places, French Polynesia, Best Quality, Honeymoons, Borabora
Tahiti, French Polynesia -Our dream vacation
Tahiti #AmazingPlaces #BeautifulPlaces
Bora Bora, French Polynesia beautiful and romantic destination for honeymoons and celebrating your wedding anniversary
Tahiti, French Polynesia, add to bucket list...
Tahiti, French Polynesia is a beautiful place for a honeymoon.
Tahiti - French Polynesia #travel #vacation #tahiti #frenchpolynesia #paradise www.gmichaelsalon.com
the baths | british virgin islands
Water, Favorite Places, British Virgin Islands, Caves, Beautiful Places, Bath, Travel, Honeymoons, Virgin Gorda
The Baths, Virgin Gorda, British Virgin Islands *Tripket- Perfect App for fellow travelers- http://lnc.hr/s3P8Y
The Baths, Virgin Gorda in the British Virgin Islands. This is my favorite place in the world!
This could be the tie of so much. It could be the most dangerous place, or the safest. It looks like it could be a hallway. Every few feet it leads to another land, not unlike the mirror in the Sister's Grimm. It also sort of reminds me of the cave where the mermaids hid the chest in Pete and the Starcatchers. Think about what the outside looks like. Where it would lead. How deep the water is. What could live inside. The Baths, Virgin Gorda, British Virgin Islands
The Baths, Virgin Gorda, British Virgin Islands - Spent the day here during our honeymoon. A beautiful place!!!
cabana boy needed
Dreams Houses, Swim Pools, Hot Tubs, Firepit, Dreams Pools, Backyard Pools, Pools Ideas, Pools Design, Fire Pit
pool, hot tub and a firepit too!
Pool with a firepit! my dream pool
Beautiful Custom Outdoor Boulder Waterfall And Swimming Pool Fire Pit Design Mahwah Nj Endearing Cool Backyard Eas Endearing Backyard Space Ideas Transitional Style Exterior Photo Backyard Pool Design Ideas Pool Slide Design Ideas
Unique Swimming Pool Ideas | Unique fire pit swimming pool and landscaping ideas
dream house pool | Dream Pool | House of Dreams.
Lemons.
Gardens Ideas, Pergolas, Walkways, Lemon Arbors, Trellis, Beautiful, How To Growing Citrus, Backyard, Lemon Trees
Lemon Tree Trellis Walkway - Awesome!!!
Lemon arbor. Beautiful and functional.
Lotusland in Santa Barbara. Eureka Lemon trees trained over the arbor. Great garden ideas on this site.
Shaded Lemon Tree Pergola walkway. Just beautiful.
im crying i want this beautiful lemon tree walkway in my backyard so bad
this would be cool for camping
Outdoor Beds, Idea, Outdoor Cushions, Tent, Reading Nooks, Mosquitoes Net, Places, Backyard, Reading Spots
Outdoor Reading Nook. Throw together a few outdoor cushions, drape some mosquito netting over a branch, and string up an inexpensive Moroccan lantern.
Beautiful reading nook ideas for your backyard — would be great on a deck next to a hot tub!
Great place for a nap... Breezy Beautiful Outdoor Reading Nook garden backyard patio pergola tent
Reading spot for the backyard... Neat idea since I don't have a lot of shade.
Outdoor Bed, was fun for a while, till it just got too hot n humid, mosquito net definitely a good idea! Also rain n dogs don't mix, even if its on a covered porch! Lol
Pinned from
apartmenttherapy.com
amazing
Buckets Lists, Favorite Places, Dusit Thani, Luxury Travel, The Maldives, Thani Maldives, Luxury Hotels, Heavens, Coral Reefs
Dusit Thani in the Maldives... I will never be able to afford it, but a girl can dream... Looks like heaven to me!
Dusit Thani Maldives 360 degree of Coral Reef, Turquoise Water and Pearl White Sandy Beaches DesignRulz.com
Dusit Thani Maldives - Luxury Hotels in the Maldives (houseandgarden.co.uk)
On my bucket list!
Pinned from
tr0pical-dreams.tumblr.com