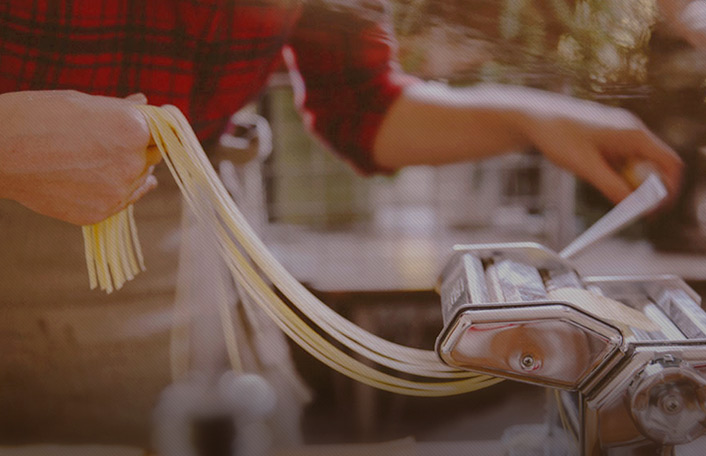 Welcome to Pinterest!
Join Pinterest to find (and save!) all the things that inspire you.
50+
billion Pins
to explore
15
seconds to
sign up (free!)
wow
Masquerades Cakes, Karen O'Neil, Masks Cakes, Venetian Masks, Decor Cakes, Cakes Art, Amazing Cakes, Highlanders Bakeries, Mardi Gras
Masquerade ...a deliciously beautiful decorated cake.
Amazing cake art
Masquerade Cake by Highland Bakery
Venetian Mask Cake by Karen Portaleo/ Highland Bakery, via Flickr Looks like Mardi Gras
Staring at Stars Crepe Ombre Hem Dress #UrbanOutfitters
Summer Dresses, Urban Outfitters, Bridesmaid Dresses, Stars Crepes, Hemmings Dresses, Crepes Ombre, Ombre Hemmings, Dresses Urbanoutfitt, Green Dresses
I'm not usually into the tie-dye dresses; but this is so simple, and I love green. #DipDye #Green #Dress #UrbanOutfitters
cute summer dress
Bridesmaid dresses
Urban Outfitters - Staring at Stars Crepe Ombre Hem Dress
Dress for Steph's wedding. Staring at Stars Crepe Ombre Hem Dress #UrbanOutfitters
Pinned from
urbanoutfitters.com
Barbie-esque dress by H (actually, it's separates!).
Evening Dresses, Fashion Glamour, Pink Tops, Glamour Collection, Long Skirts, Green Fashion, Consciousness Collection, Red Carpets Dresses, Exclusively Consciousness
H&M Exclusive Conscious Collection Spring 2012 Model: Constance Jablonski
H's Exclusive Glamour Collection. not only are the prices to die for (starting under $100), but this collection is made from sustainable materials like organic cotton and hemp as well as recycled polyster to showcase just how diverse "green fashion" can be. Careful not to upstage the bride tho ;-)
Pink top and long skirt
like it
Spring Pastel, Bold Pastel, Wedding Sho, Pastel Obsession, Tangerine Colors, Beautiful Pastel
Spring Pastel
Erin by Erin Fetherston Dress - Spring 2012 top fashion trends: bold pastels - InStyle.com
Beautiful pastels and pleats.
Cute! Would love to have this in navy or a tangerine color.
My pastel obsession may be a problem...
Khloe Kardashian's Closet, I want!
Dream Closets, Khloe Kardashian, Red Bottoms, Khloekardashian, Dreams Closet, Shoe Closet, Shoes Collection, Shoes Closet, Heavens
Dream Closet!!! #khloekardashian crazy ass shoe closet
Sweet Jesus in heaven! This is Khloe Kardashian's shoe closet. I am drooling. What a dream...look at ALL those Loubs!!
Khloe Kardashian's shoe closet. Red bottoms galore.
Khloe Kardashian maximizes her shoe closet shelving by placing each pair with one toe forward and the other toe backward... I need her shoe collection!
Alexander McQueen
Wedding Dressses, Alexander Mcqueen, Style, Wedding Dresses, Alexandermcqueen, Gowns, Beautiful, Mcqueen Resorts, Resorts 2012
Alexander McQueen Resort 2012 #alexandermcqueen
Beautiful blush Alexander Mcqueen resort 2012 gown.
pink and gold wedding dress. Alexander McQueen Resort 2012
"Alexander McQueen Resort 2012" Alexander McQueen is one of my favorite designers. He has such a unique way of designing and styling.
Pretty Pretty
York Paisley, Paisley Foil, Shift Dresses, Kay Unger, Foil Shift
Kay Unger New York Paisley Foil Shift Dress
Pinned from
neimanmarcus.com
Lone Pine Koala Sanctuary, Australia When My Student Loans are Paid, I'm going!
Numbers One, Travel Buckets Lists, Beautiful Australia, Koalas Animal, Koalas Bears, Places, Australia Trips, Students Loan, Lonely Pine Koalas Sanctuary
travel bucket list: australia
Lone Pine Koala Sanctuary, Australia - <3 this place!
Lone Pine Koala Sanctuary. My number one reason for wanting to visit Australia. <3
cute #koala #animals
Pinned from
blog.lib.umn.edu
Teal Blue Quartz and Cally Lily Earrings by SurfAndSand on Etsy Super Pretty
Blue Quartz, Teal Blue, Super Pretty, Callies Lilies, Lilies Earrings, Etsy Super
Gorgeous, tan, teal, white and pink.
Blanket, Beds Rooms, Side Tables, Headboards, Color, Bedrooms Design, Low Beds, Beds Frames, Girls Rooms
love the low bed, the soft headboard and the simple side tables. Splash of color makes it really pop.
mirrored side tables // #bedroom design #bedroom decor #BedRoom #Bed Room| http://savorykellie.blogspot.com
love the low bed/ frame+ side tables so chic
girl's rooms - turquoise lamp, turquoise blue lamps, turquoise blue table lamp, turquoise glass lamp, hot pink throw, hot pink throw blanket, mirrored nightstands, madeline weinrib rug, pleated lamp shades, pink moroccan pouf, low bed, low upholstered bed,
Pinned from
sunshineandpearls.tumblr.com