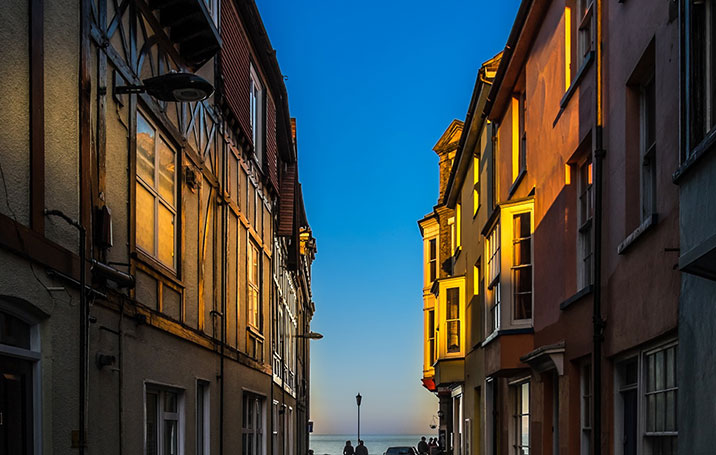 They used Pinterest to explore a new city
Join Pinterest to find (and save!) all the things that inspire you.
50+
billion Pins
to explore
15
seconds to
sign up (free!)
"Just like perfection Needs no correction Like no other Absolutely Flawless Flawless Flawless"
Eye Candy, Dixonnorman Reedus, But, The Walks Dead, Norman Reedus Daryl, Normanreedus, Daryl Dixonnorman, Things, Darryl Dixon
Norman Reedus (Daryl) The walking dead is epic!
Norman Reedus. Aka Darryl Dixon The walking dead........ Ace Darryl Dixon ............ Acer
#NormanReedus
Norman Reedus
Birthday Parties, Daryl Dixon, Walks Dead, Norman Reedus, Celebrity Men, Normanreedus, Matthew Morrison, Beautiful, Reedus Daryl
55 Hottest Celebrity Men To Lust After ...
matthew morrison - - Yahoo Image Search Results
A decent photoshop. Sorry girls, not a real photo. but nice to look at #normanreedus
HOLY SHIT!!! Beautiful!!
Nashville Deacon
Eye Candy, Favorite Tv, Chips Esten, Deacon Claybourn, Charles Esten, Nashville, Nashvil Abc, Beautiful People, Favorite People
Chip Esten aka Deacon Claybourne on Nashville abcLOVE!!!
Deacon Claybourne- Charles Esten... Nashville
Pinned from
Uploaded by user
Johnny Johnny
Eye Candy, Johnny Depp, Bad Boys, Celebs, Hotti, Things, Favorite, Johnnydepp, Beautiful People
Johnny Depp #johnnydepp #boyfriend
2006 JOHNNY DEPP Age: 43 Status: In a relationship with French actress Vanessa Paradis See Him In: Pirates of the Caribbean: At World's End (in '07) Why He's Sexy: He's a great dad, having bought an island (yep, an island) to raise their kids, Lily-Rose, 7, and Jack, 4. "The only thing money means to me is the freedom it buys me. Living in the islands is heaven. It'll be easier to give [my kids] a normal upbringing there."
You cant have a 'beautiful people' list without Depp<3
Johnny Depp, male actor, bandana, long hair, tattoos, beard, intense eyes, eye candy, sexy guy, steaming hot, portrait, photo
Johnny Depp... My favorite Pirate!
my favorite movie hottie!
adrien brody
Adrien Brody, Famous People, Big Nose, Adrian Brody, Men Style, Boys, Actor, The Pianist, Man
Adrien Brody- Not only is this man an amazing actor but he's gorgeous.
Men's Style
Adrian Brody is not the conventional type of sexy but there's something about him. He just carries himself well exudes confidence! Plus, my mom's family is Polish so seeing him play a Polish Jew in the Pianist has something to do w/ it. He was breathtaking in that movie! Adrien Brody
Groom posing ideas Adrien Brody. I'm a sucker for a big nose brown eyed boy.
You are a beautiful man, Gerard.
Hot Scots, But, Bowties, Gerald Butler, Beautiful Man, Gerard Butler, Eye Candies, Celebrities Crushes, Eyecandy
Gerald Butler
Gerard Butler, need I say more?

by Kevin Winter
Luke Bryan ♥
Dreams Man, Eye Candy, This Man, Country Boys, Bryans Myfavoriteeyecandi, Country Music, Luke Bryans, Hotti, Country Singers
Luke Bryan <3 this man is scrumptious... Kh
sexiest man in country music (:
Luke Bryan - sexy country boy
Luke Bryan <3 my dream man...
Luke Bryan: amazing rise to fame. Awesome country singer!
eye candy
Luke Bryan Damn. Hottie.
Ohhh Mark Walhberg looks better with age.
Mark Walburg, Marki Mark, But, Gardens Sculpture, Bad Boys, Ohhh Mark, Mark Walhberg, Mark Wahlberg, Yummy
Ohhh Mark Walhberg looks better with age. He's my future husband. He just doesn't know it yet ;)
Some men do look better with age.
Ohhh Mark Wahlberg
Ultimate male yummy ... love those true bad boys.
Mark Walhberg aka Marky Mark <3
Gerard Butler - P.S. I Love You (and that sexy Irish accent, too!)
This Man, Baby Blue, Dark Hair, Gerald Butler, Salad Dresses, Gerard Butler, Blue Eye, Eye Candies, People
Gerard Butler..... this man could talk to me all night about ANYTHING and I wouldn't complain!!!
Gerard Butler- baby blues
Gerard Butler - Mmmm look at that smile and those blue eyes...
Gerard Butler People should see this guy in Attila, Beowolf and his best, The Phantom of the Opera. He is not an opera singer, but brilliant in his attempt to play this character and his singing was fine. Beautiful Music of the Nite! He is also a trained lawyer!!
the eyes w the dark hair rugged scruffy look!! omg!.... He reminds me of my husband..
Gerald Butler, I find this man unbelievably attractive!! #sorrynotsorry
Officer it was me!!! I did it!!
This Man, Police Offices, Eye Candy, Cops, The Police, Mornings Coff, Law Enforcement, Hot Guys, Bad Girls
hot guys
Everybody should obey police officers. They are trying to protect everybody in society. If you get in trouble by the police then that means you are breaking the law and are a threat to people around you. We should always give police officers respect because they are trying to protect us from danger! AR
Yes, Officer Hottie, I've been a very bad girl!
Hello officer ;] I don't mind getting arrested if this was my cop.
Wow! Law Enforcement in Spain
this man is the definition of sexy.
Eye candy by nydiva3
Tears for Fears
Chips, Resorts, Music Boards, Eclectic Music, Clever Music, Features Artists Tear, Music Favourit, Music Artists, Fear
04 May 2010, Resorts World Singapore, Singapore
Today's featured artist.....Tears for Fears - The Dx Groove: playlist
Rick Castle; "Castle"
Castle Lov, Rick Castles, Favorite Tv, Writers Vest, Nathan Fillion, Things, Bullets Proof Vest, Favorite Movie, Richard Castles
Rick Castle; "Castle" My favorite tv show!
Nathan Fillion as Richard Castle - Castle - 1x06 "Always Buy Retail"
Rick "Castle" - I love when he wears the "writer" vest.
I love Nathan Fillion and Rick Castle.
Alan Jackson
Music Country, Country Music, Country Songs, Country Lyrics, Alan Jackson, Country Guys, Hot Country, Country Father Daughters Songs, Country Singers
Alan Jackson... in my opinion, one of the most underrated country singers today - he's a great singer :)
Alan Jackson. country music's classic manly man<3