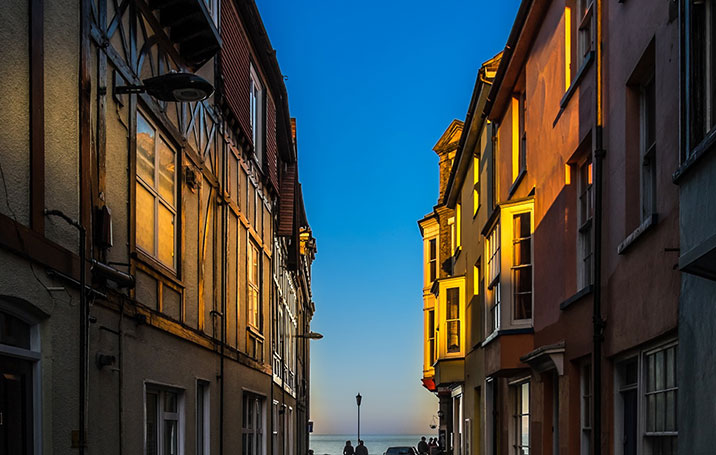 They used Pinterest to explore a new city
Join Pinterest to discover all the things that inspire you.
50+
billion Pins
to explore
15
seconds to
sign up (free!)
Back to
Oh you pretty things
Oh you pretty things
Goals. I love this hair cut and colour!
Wear Black, Edgy Pixie Cut Hair Colors, Shorts Hair Pixie Colors Grey, Pixie Cut Black Hair Colors, Haircuts And Colors, Cut And Color, Hair Cut, Edgy Pixie Haircuts Grey, Pixie Haircuts Undercut
love this hair cut and color!
Modern day Cruella De Vil, haircut and color!
from kateordie.tumblr.com
Fashion Style, Punk Rocks, Fuckyeah Hair, Beautiful Women, Bangs, Rocks Style, Red Hair Shades, Cat Eye Glasses, Black Cat
Pink Buns and Bangs
Cute modge-podge of, like, four or five different fashion styles.
Red Hair Shades
Punk Rock Style - Black Cat Eye Glasses - Rad Red Hair
Bobs
1920 S, Flappers Girls, Burlesque, Costume, Vintage Lady, Dolly Sisters, Feathers, 1920S, Identity Twin
Flapper Girls Coco e l'Istrione
Although the Dolly Sisters became world famous for their sensual and appealing dance performances, they weren't technically burlesque dancers. While other performers were taking off their clothing, the Dolly Sisters put theirs on, adorning themselves with the most extravagant finery of the 1920s. Decked out in furs, feathers and haute couture, they perfected the single-sex "tandem" dance act.
The Great Gatsby | Rosika (Rose) and Jansci (Jenny) Deutsch, identical twins born 25 Oct 1892 in Hungary were likely Fitzgerald's inspirations for the "Girls in Yellow." They became Broadway entertainers known worldwide after immigrating the to U.S. in 1905.
The Dolly Sisters were extremely exotic for the time, with their dark skin and alluring eyes. Combining this with their novelty appeal, stunning costumes and impressive choreography, and they were bound to hit the big time. It is said they were named thanks to a theatre producer's wife calling them "The Dollies".
Vintage Ladies
Oh no
Marion Cotillard Shorts Hair, Marioncotillard, Short Hair Styles, Beautiful, Shorts Haircuts, Shorts Pixie, Shorts Hair Style, Shorthair, Pixie Cut
Marion Cotillard with short pixie
Marion Cotliard #MarionCotillard #photography #beauty
Marion Cotillard Short Hair Styles
The Top 15 Hollywood Pixie Cuts ‹ SecretSalonsCelebrity News, Lifestyle Tips | Secret Salons Magazine
Anna Karina - Band of Outsiders
Anna Karina, Annna Karina, Hair, Shorts Bangs, Fringey Fringes, Shorts Fringes, Bands Of Outside, Eye, Pigs Tail
eyes and fringe
anna karina with short bangs and pig tails
Short Fringe, long hair..
Anna Karina, "Bande a Part" (or, "Band of Outsiders")
from kateordie.tumblr.com
Short Hair, Black Shorts, Black Lipsticks, Shorts Hair, Makeup, Hair Growing, Audrey Hepburn, Beautiful Black, Boots
Will my hair grow out to look like this? So cute.
Black Lipstick - And on a normal-looking person, to boot!
beautiful black lipstick
Love this because it's classic. Like, Audrey Hepburn in black lipstick. It doesn't always have to be goth.
Black lipstick. Short hair.
Orla Kiely dress is epitome of everything I like.
Orla Kiely, Sweater Dresses, Fairisle Dresses, Clothing, Sweaters Dresses, Kiely Gardens, Birds Fairisle, Gardens Birds, Kiely Dresses
Orla Kiely dress
Adorable sweater dress! again, needs to be longer.
Orla Kiely Garden Bird Fairisle dress- Knitwear!
Describe your pin
Cobalt Blouses, Colors Combos, Runway Seasons, Grey Mustard, Silhouette, Project Runway, Victor Luna, Projects Runway, Lace Overlays
Grey mustard and blue
Victor Luna - Project Runway season 9 episode 8
Viktor's Project Runway "Real Woman" Challenge outfit - LOVE the color combo on the skirt paired with that blue
Loved Victor's look from Project Runway Love the silhouette, the shock of mustard, and the lace overlay on the cobalt blouse.
Beth Ditto on the cover of Love Magazine 2008
Bethditto, Magazines Design, Editorial, Beautiful, Graphics Design, Big Girls, People, Magazines Covers, Beth Ditto
SUBURBIA Art Direction & Design » Editorial
"I have no control over what people think of me but I have 100% control of what I think of myself, and that is so important." - Beth Ditto for LOVE magazine. American singer songwriter, author.
"I have no control over what people think of me, but I have 100% control over what I think of myself." #BethDitto #SuiGeneris
Beth Ditto Rocks magazine cover 2009! #lovedrobe #inspiration #plussize #fashion #model #motivation #beautiful
Beth Ditto...out there for the big girls!