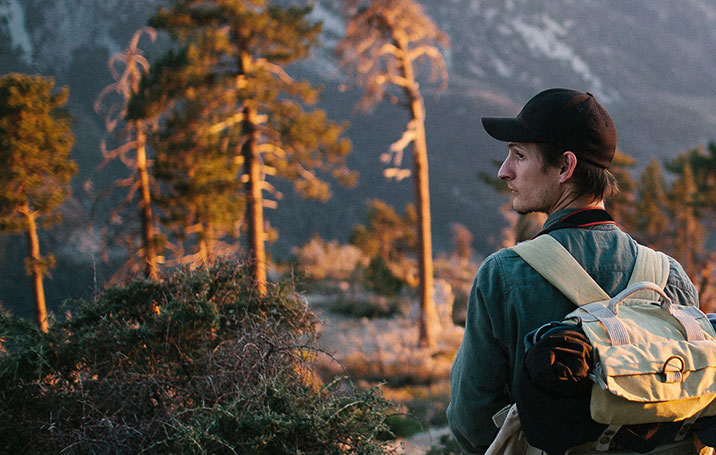 He used Pinterest to explore new campsites
Join Pinterest to find all the things that inspire you.
50+
billion Pins
to explore
15
seconds to
sign up (free!)
HBO logo
In The Closet Games, Girls Generation, Games Of Thrones, Includ Games, You Ll Final, Cable Subscription, Watches Hbo, Theverg Com Start, Hbo Logos
"HBO is finally going to let you watch its shows without cable By Chris Welch, theverge.com Starting next year, you'll finally be able to watch HBO on the web without a cable subscription. In a dream...
Seven of HBO's most popular shows can now be purchased from Google Play in both standard and high definition. Game of Thrones, The Newsroom,...
Covers Book, Mcqueen Design, Covers Cov Book, Graphics Design, Color Band, Design Jewelry, Book Design, Book Jackets, Book Covers Design Idea
#graphicdesign #cover #books
book design, bright accents on black and white line drawings
book jacket design - colorful bands.... omg
Knoed
Design Inspiration, Sausage Packaging, Brand Identity, Dutch Graphics, Brand Design, Gene Sausage, Graphics Design, Kno, Sausage Shops
Kyle Eertmoed - Gene's Sausage Shop - Great example of identity branding pulled throughout everything. Great brand identity!
Stationary and design inspiration
Gene's Sausage Shop #identity #branding #design by Knoed
Graphic Design | Gene's branding
The Hershey's Kiss Pendant is an iconic sign of Love. Designed in Sterling silver & Diamonds Medium Flat Back Hershey's Kiss w/ diamond 0.05 carat total weight plume Pendant. Diamonds are H-I in color, SI1-SI2 in clarity. The Hershey's Kiss includes a 20 inch (18 inch with 2 inch extension) sterling silver rollo chain. Copyright 2009 The Hershey Company. HERSHEY'S, KISSES, the KISSES wrapped and unwrapped conical configuration and plume device are used under license.
Http Www Lean Abs Net Powerup, Need Ice Abs, Kiss Wraps, Diamonds Medium, Kiss Pendants, Hershey Kiss, Powerup Stars, Kiss Hershey, Diver Truths
Obtain the abs and body of your dreams with this ab and body necesitity must have @ http://www.thefatlossfactorexposed.com and @ http://www.lean-abs.net #PowerUps #Star #CanDo #Love #Game #NecessaryResources #Now #Inexpensive #Match #Motivation #Determination #Strength #Will #How #Ease #Made #Fit #Hot #RightNow #Prompt #Legit #Diver #Truth #Fruit
Finance the abs of your knowledge with this ab necesitity insurance @ http://www.thefatlossfactorexposed.com and @ http://www.lean-abs.net! #Powerup #Star #CanDo #Love #Game #Necessary #Now #Inexpensive #Match #Motivation #Determination #Strength #Will #How #Ease
ICON
Favorit Things, Color Coca, Colourless Coke, Packaging Design, Boxes Design, Cocacola Classic, Metals Packaging, Coca Colapepsisoda, Coca Cola Bottle
Colourless Coke Can / Ryan Yoon & Harc Lee in p u r o store
Colored Coca Cola
CHECK OUT ALL MY COKE BOARDS AND FOLLOW OUR OTHER BOARDS COCA COLA ADS COCA COLA BOTTLES COCA COLA CANS COCA COLA EVERYTHING ELSE COCA COLA VEHICLES
Colourless Designed by Ryan Yoon & Harc Lee. A conceptual package design, which at this time is unaffiliated with Coca Cola, created to drastically reduce the cost of both initial manufacturing and recycling. #branding
Silver Coke! 2 of my most favorite things :)
major brands map and their architecture
Recipe, 10 Company, Illusions, Dr. Who, Polo Shirts, Food Industrial, 10 Marca, Mercado Mundial, Products
Multinational Food Companies Sell Everything, from Polo Shirts to Tampons
The Illusion of Choice. This wonderful visualization shows how amazing marketing can be. 10 companies in the US control almost 100% of the "choices" that we have when it comes to consumer products. We feel that we have a choice, but not really. In MBA school they teach us about two marketing strategies, "house of brands" or "branded house." This is an excellent example how how massively successful "house of brands" can become.
The illusion of choice in the commercial food industry Consumers may look at the grocery store shelves and think they've got a multitude of options, but the truth is, the same huge corporations own all of the brand names, use the same toxic ingredients in the products and care not the slightest about your nutrition or health. Take a look at this diagram for proof that your freedom of choice in the grocery store is an illusion.
El mercado mundial controlado por 10 marcas. The international market controlled by 10 companies.
BRAND
Branding Stories, Fashion Styles, Cheap Designerbaghub, Branding Series, Design Handbags, Logos Design, Famous Logos, Design Typography, Branding Logos