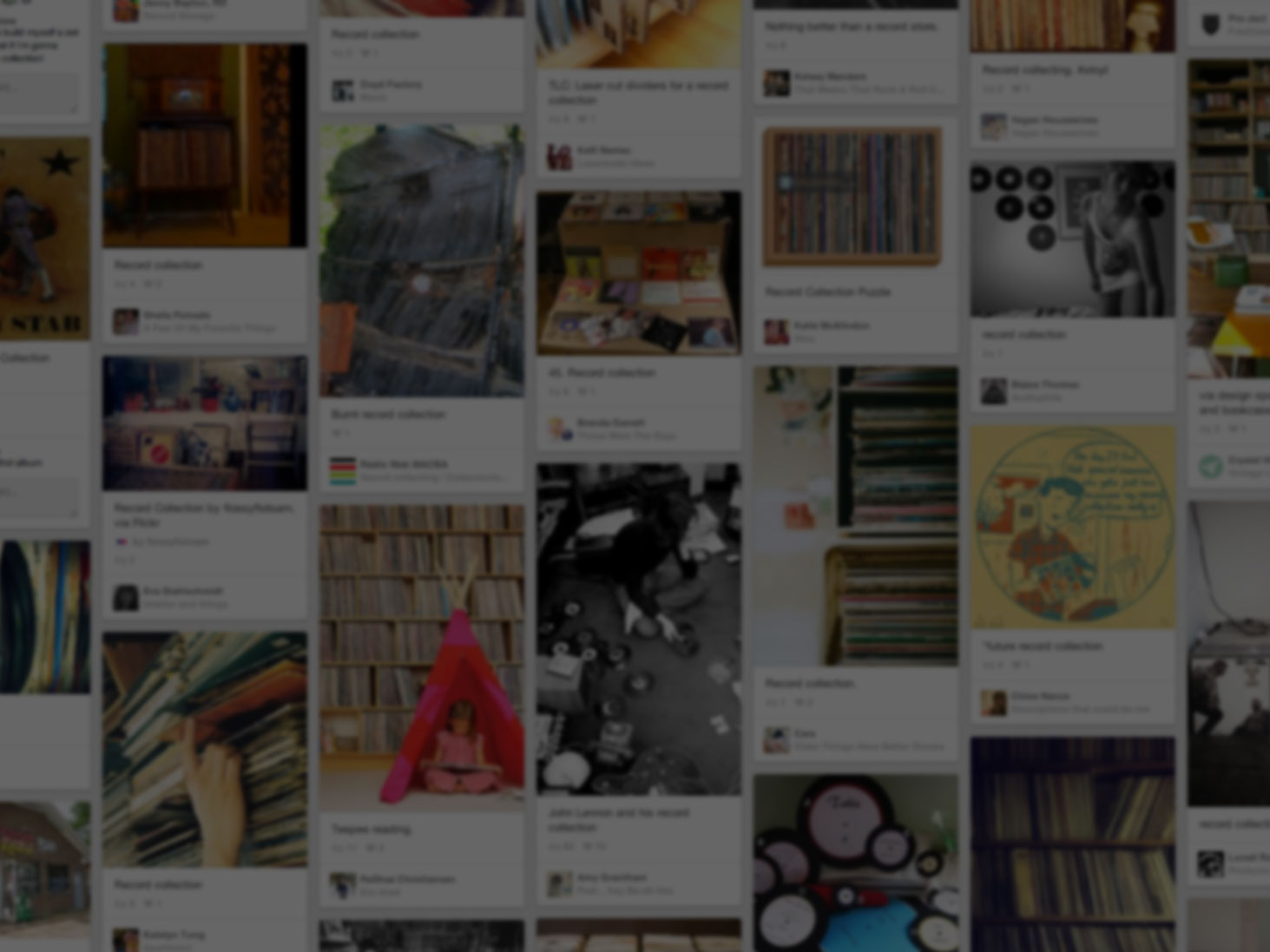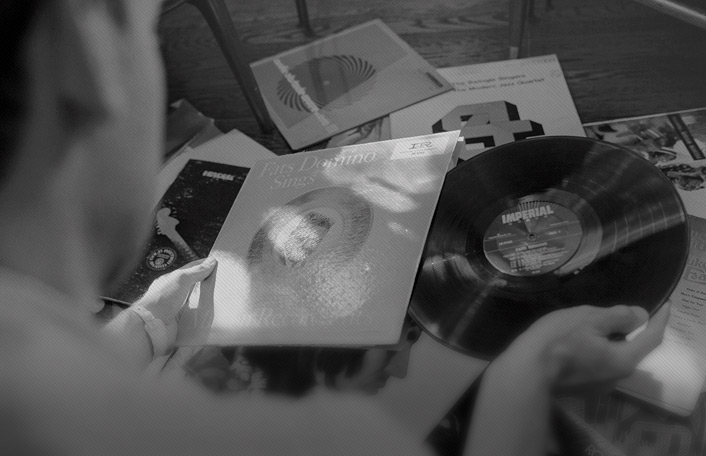 He used Pinterest to start his collection
Join Pinterest to discover all the things that inspire you.
50+
billion Pins
to explore
15
seconds to
sign up (free!)
Back to
Sewing - Clothing
Sewing - Clothing
This lady is amazing! The before and after designs of the clothes is incredible! There are so many photos to get inspiration from. I need to refer back to this website later on! There are refashion tutorials for everything.
Refashion Clothing Upcycled, Upcycled Clothing Tutorials, Clothing Upcycled Refashion, Upcycled Ideas Clothing, Refashion Tutorials, Sewing Clothing Upcycled, Bride Dresses, Floral Dresses, Renegade Seamstress
The Renegade Seamstress - Great Refashion Tutorials
DIY Floral Dress refashion tutorial
Tons of ways to UPCYCLE clothing. Tutorials on how to convert sweaters, denim, etc. Very creative & useful!
Take your garments to the next level with these easy sewing tips. The Sewing Loft
Sewing Garment, Sewing Techniques, Sewing Projects, Sewing Clothing, Tips Th Sewing, Sewing Loft, Clothing Sewing, Sewing Tips Th, Easy Sewing
Clothes Sewing tips
20+ Tips for Sewing Garments || Take your garments to the next level with these easy sewing tips. The Sewing Loft
Names of dress shapes. Good to know!
Style Of Dresses Sewing, Fashion Dresses, Dresses Style, Clothing, Types Of Dresses, Cheat Sheet, Dresses Silhouette, Dresses Types, Dresses Shape
Names of dress shapes. #Fashion #Dresses
A visual glossary of Dress Shapes More Visual Glossaries (for Her): Backpacks / Bags / Bobby Pins / Boots / Bra Types / Hats / Belt knots / Chain Types / Coats / Collars / Darts / Dress Shapes / Dress Silhouettes / Eyeglass frames / Eyeliner Strokes / Hangers / Harem Pants / Heels / Lingerie / Nail shapes / Necklaces / Necklines / Patterns (Part1) / Patterns (Part 2) / Puffy Sleeves / Scarf Knots / Shoes / Shorts / Silhouettes / Skirts / Tartans / Tops / Underwear / Vintage Hats / Waistlines ...
For every girl out there that has a question about clothes, style, and what to wear this Friday night...THIS IS FOR YOU! It's a super cheat sheet to fashion, an in-depth style guide of what colors to wear and what patterns to mix and match.
fashion dress style princess name type Poster chart YSL Empire shape shift cheat sheet sheath a line drop waist
DRESS TYPE TIP: Names of dress shapes. Good to know!
Types of dress styles (everandwright.com)
diy pompom tutu
Tutu Skirts, Little Girls, Idea, Pompomtutu, Tulle Skirts, Diy Pompom, Pompom Tutu, Tutu Tutorials, Pom Pom
Pompomtutu (@elinskogkvist - du, jag, My & Nina!)
Pompom tutu (tulle skirt) | Mood Kids << Is that loose pom poms inside tulle? Oh my gosh how fun!
Make your own tutu! A diy pompom tutu little girls will love! Check out our other activities and ideas for things for kids to make: http://www.under5s.co.nz/shop/Articles/Activities.html
#DIY pompom tutu skirt of tulle. Party perfect attire! @Anna Wagner Piovesan I think Lynnden needs one of these! :)
DIY Pompom tutu tutorial kids costumes, pom poms, flouncy
Kick pleat- add some fun fabric to a skirt.
Higher Slit, Sweat Glitter, Kicks Pleated, Knee Length, Skirts Slit, Jeans Skirts, Fun Fabrics, Cute Skirts, Denim Skirts
Placing extra fabric in the skirt slit from "I am so crafty, I sweat glitter: Kick pleat - Day 273"
If you have ever found a cute skirt that was knee length, but then had a major slit in the back this is a solution for you! Kick Pleat! I've been looking for something like this!
#Kick pleat- add some fun fabric to make a skirt with a higher slit more modest. I so need this! I've been trying to find a jean skirt and they all have super high slits in the back! jean skirt #2dayslook #jean style #jeanfashionskirt www.2dayslook.com
Love the girl in the denim skirt. ♥♥♥ Previous pinner posted: Kick pleat- add some fun fabric to make a skirt with a higher slit more modest...love this idea!
Kick pleat- add some fun fabric to a skirt slit
▶ Adjusting a Skirt Pattern: The Large Tummy See the video tutorial at FashionSewingBlogTV - www.youtube.com/...
Fit Patterns, Skirt Patterns, Sewing Patternmak, Skirts Patterns, Patterns Altered, Patterndraft Tutorials, Sewing Patterns
▶ Adjusting a Skirt Pattern: The Large Tummy - YouTube

by FashionSewingBlogTV
Add a Neck Opening to Any Tee! | Go To Sew
Boys Sewing, Tees Shirts, For Kids, Neck Open, Charts Big, T Shirts, Sewing Tutorials, Big Head, Buttons Placket
Tutorial: Add a button placket to the back of shirt. perfect for big heads.
ouverture sur tee shirt
Add a neck opening to any tee || things for boys #sewing #tutorial
encolure tshirt enfant Encolure dun t shirt enfant
Roman's head is off the charts big! This is not a figure of speech…it is literally off the charts. See, here's a chart!! I thought that as he got a bit older it wouldn't be such a problem, but he still grows out of his tops because the neck gets too tight to pull over …
add a neck opening for kids with big heads...
Lily Bird Studio PDF Sewing Pattern Pink by TheLilyBirdStudio, $6.90
Birds Studios, Pink Dresses, Lilies Birds, Cute Dresses, Pillowcases Dresses, Pillowca Dresses, Pdf Patterns, Dresses Patterns, Sewing Patterns
pillowcase dress pattern
www.funkyfabrix.c... Lily Bird Studio PInk Dress PDF Pattern
cute dress pattern for tie neck dress
Pink Dress - Pillowcase Style Pattern by Lily Bird Studio Girls, baby, toddler ,E book, tutorial, PDF, downloadable, sewing pattern, easy, DIY, instant download, Spring, Easter, digital, e pattern, kids, sew, AllegroDigiPatterns,
Pink Dress Pattern $7.00
Scrappy Trip Around the World Cutting Guide by Just a Bit Frayed
Quilts Charts, Cut Guide, Around The Worlds, Scrappy Trips, Trips Around The World Quilts, Quilts Tutorial, Bit Fray, Quilts Ideas, Crafts Quilts
How many Strips Does it Take? - a cutting guide for the Scrappy Trip Around the World Quilt Along #quilting #charts #math
T shirt
Tees Shirts, Diy Shirt, Diy T Shirts, Tee Shirts, Home Makeovers, Tshirt Makeovers, Sewing Machine, Teas Rose, T Shirts Makeovers
Tshirt makeover
A DIY shirt who would have thought!
Tea Rose Home: T-Shirt Makeover (No sewing machine needed!)
DIY: T Shirt Makeover
tee shirt make overs
T shirt makeover on Tea Rose Home blog
A novices guide to draping
Novic Guide, Sewing Techniques, Childhood Memories, Sewing Tips, Sewing Prom Dresses, Diy Clothing, Draping Tutorials, Diy Prom Dresses, Sewing Tutorials
Draping 101 / when I was a little girl I used to LOVE refashion'ing my mothers long gowns - into fancy dresses.... this is something from my childhood memories of what I wanted to create.
sewing techniques tutorials for draping
Sewing Tutorial: A novice guide to draping.
Diy prom dress
Novice guide to draping #sewing #draping #tutorial #diy #fabric #fabric_draping #hand-made #clothes
More surprise, just join us on zzkko.com/
Diy Ideas, Lace Cuffs, Shorts Jeans, Diy Fashion, Cute Ideas, Diy Clothing, Lace Jeans, Jeans Shorts, Old Jeans
31 Useful And Most Popular DIY Ideas:: DIY Projects:: Tried of your plain old jeans? Sew on lace cuffs on for a totally new vintage look!
24 Stylish DIY Clothing Tutorials... lots of cute ideas!
Cute idea for too short jeans
#crochet #jean #shorts #diy #fashion
Lace Jean Cuffs: perfect fix for those slightly too short jeans or jean shorts
A skirt made from old t shirts.
Tees Shirts, Skirts Tutorials, T Shirts Skirts, Ruffles Skirts, Idea, Shirts Ruffles, Old Shirts, Skirts Doesn T, Old T Shirts
t shirt skirts | Found: Amazing T-shirt Ruffle Skirt Tutorial
reconstructed tee shirt ruffle skirt.
Upcycling Idea - Transform old shirts into a ruffled skirt!
Old t shirt ruffle skirt tutorial