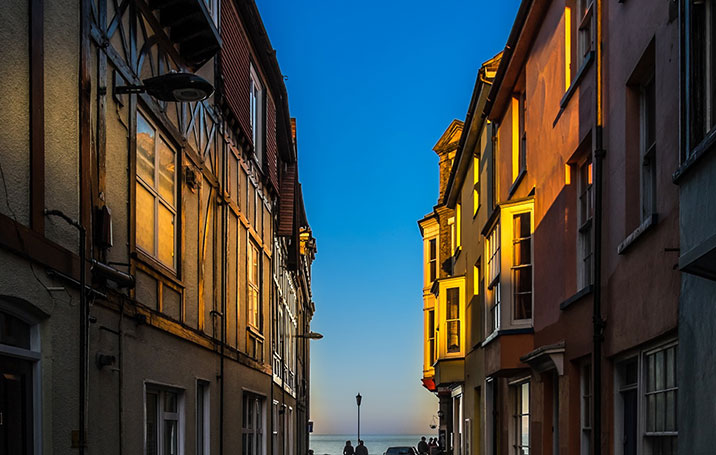 They used Pinterest to explore a new city
Join Pinterest to find (and save!) all the things that inspire you.
50+
billion Pins
to explore
15
seconds to
sign up (free!)
Rock Minerals Scissors
silver, minimal, grey, gray finds, stone
---
Back to
Rock Minerals Scissors
Rock Minerals Scissors
Pradux As seen on TV The Vampire Diaries
Cuffs Bracelets, Labradorite Cuffs, Wire Cuffs, Arm Cuffs, Diaries Fashion, Vampires Diaries, Bonnie Bennett, Beads Cuffs, Cuff Bracelets
Bonnie Bennett Beaded Cuff Bracelet. Lapisbeach Labradorite Cuff Bracelet worn on Vampire Diaries. Shop it http://www.pradux.com/lapisbeach-labradorite-cuff-bracelet-27216?q=s3
Ombre Cowl scarf, Ombre lace Neckwarmer, gray cowl
Etsy Favorite, Wool Felt, Ombre Lace, Cowls Scarfs, Gray Cowls, Scarfs Ombre, Chunky Cowls, Scarfs Lace, Ombre Cowls
Ombre Cowl scarf, lace Neckwarmer, gray cowl merino wool felt, romantic spring by Texturable
Ombre Cowl scarf, Ombre lace Neckwarmer, gray cowl merino wool felt by Texturable on Etsy, $75.00
Ombre lace Neckwarmer, gray chunky cowl merino wool felt by Texturable. via Etsy.
Women shawl, Charcoal macramé shawl, woman wrap #macrame #winter #shawl #warm #unisex #scarves #wrap
Macrame Grey, Wraps Macrame, Shawl Wraps, Macramé Shawl, Shawl Charcoal, Woman Wraps, Women Shawl, Shawl Woman, Charcoal Macramé
Fingerless gloves, hand warmers
Fingerless Gloves, Hands Warmers, Jpwithlov, Gloves Hands, Hand Warmers
Fingerless gloves hand warmers by JPwithlove by JPwithLove on Etsy, $27.00
.
Decor, Ideas, Coffee Tables, Living Rooms, Livingroom, Coff Tables, House, Basements, Pillows
I like this idea for an unfinished basement. Paint the walls; finish the floors in the garage floor finishing product; paint the ceiling and use single beds as sofas - decorated with a lot of pillows. So cozy and simple!
Living Room Ideas: large coffee table, sectional sofa, lots of pillows, shag area rug #homedecorideas #homedecor #interiordesign #decorating #sofa #pillows #table #rug #livingroom
The walls need a mural or something but like this feel. - #But, #Feel, #Like, #Mural, #Need, #Something, #The, #This, #Walls #Architecture #Design #Home #House #Interior #InteriorDesign #interiordesign #Modern #Residence #decoration #home #decor #interiordecor #interiordesignideas #improvement #bedroom #decorative #Concept #kitchen #Bathroom #idea #interiordesign #interiordesigners #inspiration #design #designers #Luxury #architects
tumblr motei0VORa1qkegsbo1 500 Random Inspiration 89 | Architecture, Cars, Girls, Style & Gear.Contemporary lighting, carpets and rugs, center tables, classic sofas and modern armchairs: those are the secrets for a perfect living room. Here you have some coffe tables for your living area, but you can see more home design ideas at homedesignideas.eu
Workspace / Mediaroom
carlaaston.com
Slate Grey cotton Slimline shrug Ltd Edition by ileaiye on Etsy,
Grey Cotton, Cotton Slimlin, Cotton Shrug, Nicole Novembrino, Eco Vac, Nicole Gregston, Slate Grey, Slimlin Shrug, Novembrino Gregston
Grey Cotton Shrug over One Shoulder T
Slate Grey cotton Slimline shrug Ltd Edition by ileaiye on Etsy, @Nicole Gregston
Slate Grey cotton Slimline shrug Ltd Edition by ileaiye on Etsy, @Nicole Novembrino Novembrino Gregston
BesoBeso Hermia Necklace - Wantering
Beautiful Jewelry, Besobeso Design, Heart Jewelry, Necklaces R Beautiful, Natural Rocks, Besobeso Hermia, Jewelry Junkie, Products, Hermia Necklaces R
BesoBeso Hermia Necklace....really beautiful.
besobeso design
love the natural rock look
Pinned from
wantering.com
Tribal ceramic necklace from ceramicmanya on Etsy
Minerals Scissors, Rocks Minerals, Ceramics Necklaces, Tribal Ceramics
Nicole Wermers
Memories Sculpture, Rocks Dispenser, Art Inspiration, Memories Ideas, Wermer Rockdispen, Kunst Sculpture, Gardens Art, Rocks Sculpture, Concrete Sculpture Diy
Nicole Wermer rock dispenser on Gardenista
rock sculpture
nicole wermers, holiday memory idea
Pinned from
thebesttimeoftheday.blogspot.com
Ethiopian opal rough and cut- WOW
Opals Crystalsgemsandrock, Crystals Gems, Pearlesc Opals, Ethiopian Opals Rough And Cut, Stones, Rocks, Natural, Minerals, Rough Cut
Ethiopian Opal rough cut.
Rocks / Ethiopian Opal rough and cut
Ethiopian #opal rough and cut. #minerals #gems
Ethiopian opal rough and cut http://www.mayerandwatt.com/ :It is a hydrophane crystal, which means it absorbs moisture, when it comes into contact with it... Opals from Australia, Mexico and Brazil, for the most part, may lose liquid, dry out or craze... Ethiopian opal has the opposite reaction to water. It loses its crystal nature and play of color. If the stone is stable it will dry out and return to its earlier play of color.
Pearlescent opal,
Pinned from
auction3.mineral-auctions.com
Giorgio Armani SS 12
Spring2012, Fashion Week, Peplum Color Pink, Giorgioarmani, Pencil Skirts, Fashion Trends, Giorgio Armani, Spring 2012, Armani Spring
One of the top trends from Fashion Week #spring2012 by Giorgio Armani
Giorgio Armani spring 2012 wow!
Giorgio Armani - Spring 2012 - Shades of blue! I want this whole outfit from head to toe <3- If those pants were a pencil skirt instead!
Pinned from
ciaobella50.com
mineral greys
Bedrooms Colors Grey And Blue, Design Palettes, Minerals Gray, Living Rooms, Design Seeds, Bathroom Paintings Blue Gray, Bedrooms Paintings Colors Blue, Colors Palettes, Colors Schemes
mineral grays, living room
Mineral Grays via Design Seeds
Mineral Grays Color Palette
Love this color scheme! Mineral Grays
Color Scheme: My designer palette runs toward what I like to call 'washed out ocean': grey-blues that aren't quite pastel (gag), and aren't quite industrial.
Pinned from
design-seeds.com
Big Silver Cuff freepeople.com
Verd Cuffs, Cute Bracelets, Cuffs Freepeoplecom, Green Tables, Jewelry, Cuffs Freepeopl Com, Accessories, Verde Cuffs, Silver Cuffs
Mesa Verde Cuff
Cute bracelet.
Pinned from
freepeople.com