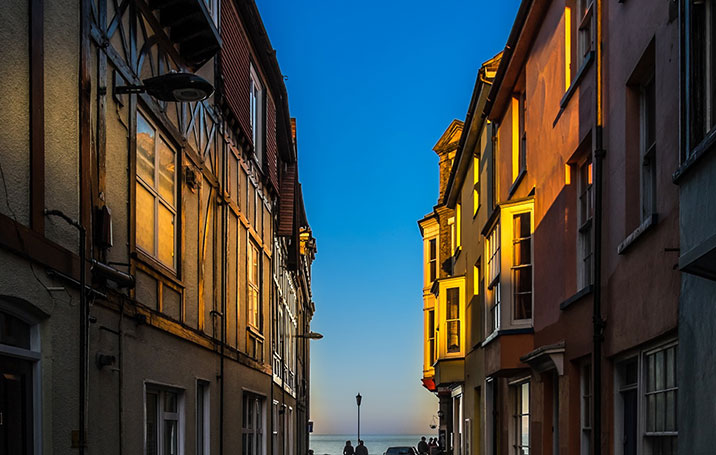 They used Pinterest to explore a new city
Join Pinterest to discover all the things that inspire you.
50+
billion Pins
to explore
15
seconds to
sign up (free!)
¿Dónde estás?
The Lord, Thanks You Jesus, Inspiration, God Is, Quote, Growing Up, Leonard Cohen, Prai God, Night Sky
Inspiration | Boy and the night sky.
growing up quote
The older I get the surer I am that I am not running the show! Thank you Jesus for running it!
Leonard Cohen #illustration #boy #stars #leonardcohen
truth! #inspiration #quote
This pin shows the adaptation and change example for the Sacrament, and can be used for many of the Sacraments. The statement is true for me especially because of the losses I've had in my family this past year. We are not in charge, God is in charge. If we continue to grow with God through faith and his Sacraments we will receive all his glory. The anointing of the sick is part of that journey, to have faith and let go will allow us to live with the Lord.
y... bla
Sketchbooks Inspiration, Sketchbooks Pages, Becca Stadtland, Beautiful Sketchbooks, Sketchbooks Art, Sketch Books, Journals Art, Art Journals Sketch, Inspiration Sketchbooks
beautiful sketchbook spreads by Becca Stadtlander (previously) over at Julia's blog Books by its Cover.
sketchbook inspiration
sketchbooks #art #journal #sketchbook - pikaland
becca stadtlander collection of sketchbook pages
inspiration sketchbooks
sketch books of Becca Stadtlander
sketch books, watercolour, journal, art, drawing, illustration, painting
bla bla bla...
Mothers Love, Hanne Contribut, Artists Books, Art Journals, Books M Other, Artists Sketchbooks, Sketch Books, Hann Contribut, Books Mothers
ART JOURNAL
Artist sketch book collaboration. I would love to do this.
artist book
Esperando la última ola...
Oil Paintings, Maggie Hambl, Inspiration, Colors, Art, Ocean Waves, Maggiehambl, The Waves, Waves Paintings
by Maggi Hambling Maggi Hambling bring forth the energy and power of waves through her beautiful oil paintings. The sea has become an obsession for Hambling who starts each day with a ritual. "Early each morning I go down to the sea and try to capture its mood by drawing, and each day is different. Back in the studio, these drawings become paintings. Whether they are tiny or cover the studio wall, I try to make the movement of the waves happen in the paint."
#element #water #landscape #sea #ocean #waves #foaming #spray #art #artwork
Maggi Hambling. Our Colorboard this week was inspired by a STUNNING piece of art. We can see pulling carmel color out in natural wood tones, the main accent colors in navy and grey, and beautiful pops of teal and oxide yellow. Beautiful for a living space or perhaps a master suite, don't you think? #colorpalette
Wave painting #art #texture #color
#MaggieHambling
Oh oh... dame papel y calla
Crayons Colors, Oldham Colors, Pretty Colors, Glue Colors, Colors Pencil, Brilliant Ideas, Modern Kiddo, Colored Pencils
brilliant idea: glue colored pencils to a board and frame it!
Ooooh, pretty colors!
Friday Link Hootenanny :: Cool Things to Browse – Modern Kiddo
Todd Oldham pencil crayons Colors
todd oldham colored pencil crayons
gale antokal, Ornos 4 pastel, graphite, ash and flour on paper 49" x 35"
Pastel, Ethereal Etherealphotographi, Painting, Atmosphere Photography
Ethereal Inspiration #Ethereal #EtherealPhotography #EtherealInspiration #dreamy #ColorInspiration #soft #SoftColors
Beautiful and wistful. painting by Gale Antoka.
gale antokal, Ornos 4 pastel, graphite, ash and flour on paper 49" x 35". #atmosphere #photography
.
At The Beaches, Oil Paintings, Buckets Lists, Beaches House, The Ocean, Outdoors, Beaches Scene, Art Rooms, Beaches Paintings
Wish my art room looked like this :)
beach scene
a day at the beach painting
painting by the ocean : ) I would LOVE LOVE LOVE to be able to do this every morning some day!
i now have a bucket list item to add to the list... set up a canvas/easel like this in some beautiful scenery like im going to paint it... and then totally paint something completely unrelated... like a rusty car. take a picture and call it a day. DONE
En plein air. Hey I painted this for a mini oil painting!
My summer house would be a beach house...
John Ruskin
Paintings Art, Chestnut Leaves, John Ruskin, Watercolor Paintings, Botanical Drawingprint, White Paper, Botanical Drawings Of Chestnut, Botanical Art, Pens
botanical art watercolor. color palette-greens
watercolor#painting #painting art| http://bedroomphotosgaetano.blogspot.com
John Ruskin / Chestnut Leaves / c. 1870 / Pen, ink and watercolor on white paper
Shiny biros
Schools Supplies, Bic Pens, Metallic Pens, Metals Pens, Gold Bic, Metals Bic, Products, Rose Gold, Offices Supplies
metallic gold and rose gold BICs for my unhealthy obsession with office supplies
Metallic BIC pens!! Cuz I get excited over school supplies :)
Metallic pens. The perfect small touch.
The Bic pen won a version of Luxury. The design firm athas! .. made a rereading of the pen, which now appears in three versions: gold plated, silver or stainless steel. In production, parts are replaced by industrial processes and craft and are numbered one by one to ensure the uniqueness of each product. The pens are signed by designer Mia Athayde in partnership with the professional marketing Alex Athayde. Prices range between $ 290 and $ 411.
// metallic bic pens - love the rose gold pen!
gold and rose gold bic pens. oh my!