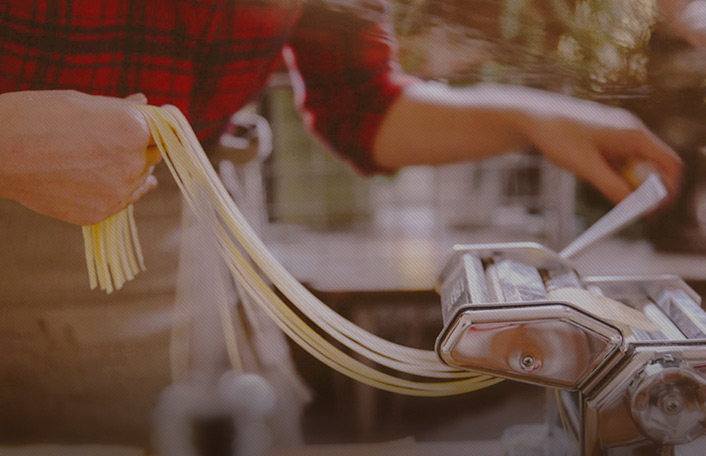 Welcome to Pinterest!
Join Pinterest to discover all the things that inspire you.
50+
billion Pins
to explore
15
seconds to
sign up (free!)
Desserts I've pinned and made
---
Back to
Desserts I've pinned and made
Desserts I've pinned and made
Best Cake Recipe!!! It took me quite a few recipes to find it but I love this one!
Layered Cakes, Sour Cream, Frostings Recipes, Yellow Cakes Recipes, Yellow Birthday Cakes, Birthday Cakes Recipes, Vanilla Cakes, Smitten Kitchens, Chocolates Frostings
Smitten Kitchen's DELICIOUS Sour-Cream Chocolate frosting (From Michelle's Cupcakes) and Best Yellow Birthday Cake
I used this yellow cake recipe w/ the chocolate frosting recipe on my recipe board and it was a great cake for a party.
Best Yellow Layer Cake: I am in the process of making this cake for my son's birthday tomorrow - it has some excellent reviews - I have replaced most (if not all the ingredients) with organic ingredients and I am using "Instant Fudge Frosting" recipe instead of the Chocolate Sour Cream Frosting. I'll let you know how it goes. [best birthday cake by smitten, via Flickr]-Ellyse's b-day cake
Vanilla cake and chocolate sour cream frosting recipes / Smitten kitchen
Best birthday cake recipe & icing from smitten kitchen- very good. I normally don't like icing but I liked this one which is sour cream based and easy to make.

by smitten
Peanut Butter M&M; Bars. These came out SO good! (If you don't have bisquick I used: One cup of Bisquick can be substituted by a mix of one cup of flour, 1½ teaspoons of baking powder, ½ teaspoon of salt, and 1 tablespoon of oil or melted butter.)
Recipes Food, S'More Bar, Holidays Baking, Food Food, Sweet Tooth, Ideas Yummy, Easy Recipes, Favorite Recipes, Peanut Butter Bar
M&M Peanut Butter Bars | 23 Easy Dessert Bars That Will Leave You Drooling
a chart to show you what you did wrong with your cookie.
Cookies Dough, Baking Tips, Chocolates Chips Cookies, Baking Cookies, Choc Chips Cookies, Perfect Cookies, Chocolate Chip Cookie, Cookies Recipes, Great Tips
Tips on making the perfect chocolate chip cookie, as well as a ton of information about measuring, baking and freezing cookie dough!
Tips on how to make the perfect cookie. Plus I want to try the lemon white chocolate chip cookie recipe on here!
Cookie Baking tips (What's wrong with these cookies?) plus "The Perfect Chocolate Chip Cookie" recipe.
Geez I so need this. I stink at baking cookies, they are either under or over cooked. The perfect chocolate chip cookie recipe, with guide to what what could have gone wrong.
The Perfect Chocolate Chip Cookie (Great tips & tricks for perfect cookie baking, even if you've been baking for years!)
The perfect chocolate chip cookie recipe, with guide to what what could have gone wrong. Ahhhh- I've been looking for something like this.. there are so many dang ways to make a choc. chip. cookie!
Nutella cookies.
Desserts, Fun Recipes, Nutella Chocolates, Chocolate Chips, Sweet, Chocolates Chips Cookies, Food, Nutella Cookies, Chocolate Chip Cookies
Nice things!: Nutella chocolate cookies! #nutella #chocolate #sweets #desserts #bake #cook #homemade #cookies #food
Nutella Chocolate Chip Cookies... two amazing sweets combined.
nutella! chocolate chip nutella cookies
Nutella Chocolate Chip Cookies. Food.
peanut butter M&M; cookies
Peanuts, Mm Cookies, Yummy Food, Butter M M, Decor Cookies, Curvy Carrots, Peanut Butter Cookies, M M Cookies, Favorite Recipes
Peanut Butter Cookies With M&M's
Peanut butter m m cookies
Peanut butter M & M #Decorated Cookies
Peanut Butter MM Cookies - The Curvy Carrot
smores cookies - These were a huge success!! Everyone loved them!
Cookies Dough, Cookies Bar, Chocolates Chips, Brown Sugar, S More Cookies, Smore Cookies, Families Recipes, Bar Recipes, Graham Crackers
MMMMM! Smore's cookies! Graham cracker base with chocolate chip cookie dough over it, topped with marshmallows and mini Hershey's bars. Bake and then YUM.
S'mores Cookies Recipe - Made these for a BBQ last weekend. They disappeared so fast! Can you say YUMMY??? And so easy!Cookies Dough, Chocolates Chips, Brown Sugar, S'Mores Bar, S More Cookies, Bar Recipe, Families Recipe, Graham Crackers, Smores Cookies
Salted caramel chocolate cookies. These were a big hit flavor wise. I didn't have the caramel the recipe calls for so I need to find something softer then my usual kraft caramels.
Chocolates Caramel Cookies, Fun Recipes, Salted Caramel Cookies, Dark Chocolate, Salts Caramel Cookies, Sea Salts, Chocolate Caramels, Chocolate Caramel Cookies, Salted Caramels
Dark Chocolate and Caramel Sea Salt Caramel Cookies
Chocolate Caramel Cookies with Sea Salt... I hope they taste like Starbuck's Salted Caramel Hot Chocolate!!
chocolate caramel cookies with sea salt. One of my new favorites is dark chocolate and sea salt!!