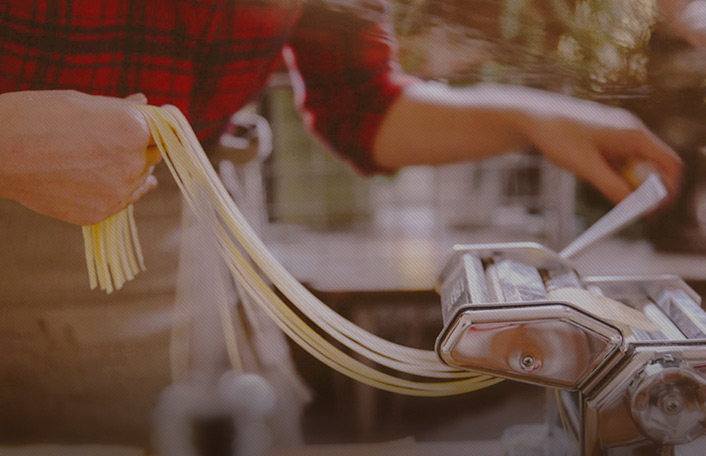 Welcome to Pinterest!
Join Pinterest to find (and save!) all the things that inspire you.
50+
billion Pins
to explore
15
seconds to
sign up (free!)
Favorite Places I've Been and Want To See
---
Back to
Favorite Places I've Been and Want To See
Favorite Places I've Been and Want To See
positano, italy
Positano Italy, 20Th Anniversaries, Cant Wait, Shower Gifts, Favorite Places, Wedding Anniversaries, Easter Baskets, Italy Travel, Amalfi Coast Italy
Adorable Easter Basket journey
Road Trip to Positano (Amalfi Coast) Italy: PENDING
20th anniversary? yes.
Dreaming Traveller: Amalfi Coast - Italy Travel and Leisure
Positano, Italy One of my favorite places!
Positano, Italy. This is my top place to travel to. Loved it cant wait to go back 2009!
DIY baby shower gifts
Positano, Italy. Our 20th Wedding Anniversary Destination
budapest
Parliament Posts, Favorite Places, Budapest Hungary, Travel Dreams, Travel Photo, Travel Aspect, Hope Destinations, Places I D, Parliament Building
Parliament Building in Budapest, Hungary
stockholm
Buckets Lists, Favorite Places, Scandinavia, Stockholm Sweden, Beautiful Places, The Cities, Visit, Travel, Lakeshore
Stockholm looks beautiful! Gotta love a city made up of islands... this was just added to my bucket list recently #monogramsvacation
Stockholm, Sweden. Someday we want to visit the Barkman Homeland!
Stockholm, Sweden - I would love to travel there someday! (by Angelicaglobe on TravelPod)
Stockholm, Sweden - Beautiful place!
Stockholm, Sweden The "City That Floats On Water" is built on 14 islands, where Lake Mälaren flows into the Baltic Sea. By ship, Stockholm is approached through an archipelago of 30,000 islands and skerries, fishing villages, thousands of sailing boats and quaint red summer cottages.
Have a regal greeting into the abode of His Majesty the King of Sweden. Then take a tour of the Venice of Scandinavia. As you travel, you will find many of the city's most famous sites.
Sweden...my most favorite place to go!
tokyo
Internet Radio, Tokyojapan, Buckets Lists, Favorite Places, Cities, Shibuya Tokyo, Tokyo Japan, Songs Quotes, Japan Travel
Check out the high-tech cities and beautiful landscapes of Japan! #TravelStore #Japan #travel http://ow.ly/Gz2Dj
shibuya Tokyo japan
Tokyo, Japan. I never can resist cities like this.
san sebastian, spain
Places To Visit, Basque Country, Summer Roads Trips, Favorite Places, Sea-Coast, Beautiful Places, San Sebastian Spain, Of San Sebastián, Sansebastian
#PlayaDeLaConcha #SanSebastian #Spain
Anoeta, San Sebastián, Basque Country, Spain in País Vasco
Summer road trip... San Sebastian
san sebastian, spain - probably one of my favorite places ever.
San Sebastian, Spain: the most beautiful place I've ever been
Bermuda.(bahama.come on pretty mama.)
Horseshoes Bays, Favorite Places, Pink Beaches, Turquoise Blue Shorts, Beautiful Places, Bermudas Pink, Pink Sand Beach, Travel, Pink Sands Beaches
Glamorous Places I Dream of Traveling To.... Bermuda for pink sand beaches
Bermuda Pink sand beaches! Cant wait to go back.
Bermuda Pink Beach ~ Places I have traveled
Bermuda pink sand on Horseshoe Bay Beach, consistently voted one of the top ten beaches in the world. It's deceivingly deep depending on the time of day, but perfect for body surfing. I'd keep clear of it until two hours pass sunrise, or two hours before sunset when sharks have been known to enter. Its one of the few beaches with lifeguards and if you're a guest of the Princess, their private lagoon is just next door. My preference is to snorkel bringing cracker packets to open and watch fish to swarm you and lounge around at Princess lagoon but body surf here here.
Horseshoe Bay, Bermuda...the most beautiful place I've ever been...
Hamburg, Germany
Travelmi Buckets
Vienna, Austria
My Childhood, Childhood Memories, Coming Back, Day Trips, The Cities, Places To See, Collage Von, Travel, Vienna Austria
Collage von Wien
Vienna, Austria--so far I've only made it for a couple of day trips but would love to spend some more time here.
I have so many childhood memories of this place. I am dying to go back!
#Vienna | Few #Things to do in Vienna | #Travel O #Trips
Vienna, Austria Visited in May 2003 on a tour with my parents. Mom loved the Chopin statue. I thought the city was beautiful!
places to see in Vienna
I can't wait to come back! A part of my heart is always going to be there! Vienna
On my list as well, Venice, Italy.
Gondola, Buckets Lists, Families Holidays, Rivers Crui, Grand Canal Venice, The Bridges, Venice Italy, Places, Rialto Bridges
Venice, Italy (part of my bucket list!)
https://flic.kr/p/c4E84Q | Venice, Italy : the Grand Canal | A water limousine takes riders towards the Rialto Bridge in Venice, Italy. This is along the Grand Canal in the San Polo area on a warm Spring day. The present stone bridge, a single span designed by Antonio da Ponte, was finally completed in 1591. It is similar to the wooden bridge it succeeded. Two inclined ramps lead up to a central portico. On either side of the portico, the covered ramps carry rows of shops. The engineering of the bridge was considered so audacious that architect Vincenzo Scamozzi predicted future ruin. The bridge has defied its critics to become one of the architectural icons of Venice. <a href="https://en.wikipedia.org/wiki/Rialto_Bridge" rel="nofollow">Rialto Bridge, Venice</a>
I remember this bridge. We passed it on our gondola tour and my camera's battery was dying so all of my photos of the bridge turned out too blurry. :(
The Rialto Bridge over Venice's Grand Canal. Venice, Italy.
To know more about noteworthy sites to visit in Venice on family holidays, visit here: http://toptouristattractions.weebly.com/1/post/2014/04/noteworthy-sites-to-visit-in-venice-on-family-holidays.html
Venice, Italy | 129 Places Worth Visiting Once in a Lifetime
On my list, the Amalfi Coast in Italy...
Panoramic View, Favorite Places, Places I D, Almalfi Coast, Amalfi Panorama, Amalfi Italy, Amalfipanoramaijpg 82001575, Amalfi Cathedrals, Amalfi Coast Italy
Most favorite place on earth (for beauty and relaxation)
Amalfi Panorama
Panoramic view of the town of Amalfi, Italy seen from the pier with the Amalfi Cathedral in the center.
Almalfi Coast, Italy
Panoramic view of the Amalfi Coast, Italy.
Dublin, amazing city, great beer, resilient people.
County Dublin, Home Dublin Ireland, Google Image, Favorite Places, England Ireland Scotland, Ireland Mi, Image Results, Ireland Bound, Englandirelandscotland Travel
Malahide Castle, County Dublin, Ireland (via Metro)
City of love, cafes and art.
Cafe, Lonely Planet
See you in 2014 :) >>> Lonely planet best cities to walk around- #3 Paris
Barcelona, incredible people, food and architecture...
Mosaics Lizards, Barcelona Travel, Parks Güell, Barcelonaspain, Parks Guell, Gaudi Parks, Barcelona Spain, Lonely Planets, Spain Barcelona
Park Güell, Barcelona, Mosaic lizard, Park Güell. John Banagan Lonely Planet Photographer © Lonely Planet Images 2011
Barcelona, Spain - I wasn't a huge fan of the city, but Gaudi's Park Guell was pretty incredible.
Spain: Barcelona.
Mosaic lizard, Park Güell, Barcelona, Spain