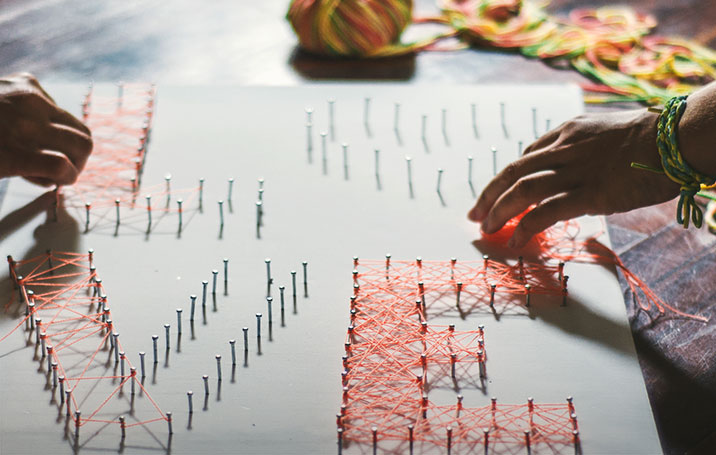 They used Pinterest to find new ways to DIY
Join Pinterest to find all the things that inspire you.
50+
billion Pins
to explore
15
seconds to
sign up (free!)
The doors from an old wardrobe...
Closet Doors, Armoires Doors, Wardrobes Doors, Dreams House, Master Bedrooms, Cool Ideas, Secret Doors, Hidden Rooms, Secret Rooms
wardrobe door to another room. Cool idea for a secret door. Place wardrobe in front of a door, cut out the back so the door to the next room is accessible. Bonus if you fill the wardrobe with fur coats...
Old wardrobe closet doors repurposed as actual doors!!! This is such a cool idea!
wardrobe door to another room kind of a cool idea to divide spaces. I'd love to see this in the bathroom going into the master bedroom.
wardrobe door to a secret room!
Hidden room - wardrobe door to another room
wardrobe door to another room. Dream house entrance into the closet
Enormous armoire doors reused as normal doors creating a secret room feel
Tulip And Lady Bug Wedding Shower Cake
Gardens Cakes, Wedding Shower, Ladybugs Cakes, Pink Cakes, Tulip Cakes, Shower Cakes, Cakes Decor, Flowers Cakes, Lady Bugs
Tulip Wedding Shower Cake by Pink Cake Box in Denville, NJ. More photos at blog.pinkcakebox.... #cakes
Oh My! Tulip cake with lady bugs! A piece of art!
garden cake with lady bugs
Lady Bugs among the flowers cake
cake decorating ideas | Bridal Shower Cakes » Pink Cake Box Custom Cakes & more
Tulip and ladybugs cake from Pink Cake Box
How To: Stain over paint technique. I like this look.
Paintings Furniture, Paintings Techniques, Old Shutters, Old Furniture, Hot Rhetta, Color, Stained Over Paintings, Red Dressers, Red Hot
How To: Stain over paint technique. Red dresser
Blog with tons of ideas for re-doing old furniture (and she names them...this is Red Hot Rhetta!)
Embracing Change: The Making Of Red Hot Rhetta WAX STAIN OVER PAINT TECHNIQUE
Stain over painted furniture - The Making Of Red Hot Rhetta
Embracing Change: The Making Of Red Hot Rhetta. I love this color!
How To: Stain over paint technique,,,,,love the color and the old shutters
Use Bookends as Floating Bookshelves
Diy Ideas, Floating Shelves, Books Shelves, Books Shelf, Book Shelves, Cool Ideas, Floating Bookshelves, Diy Projects, Crafts
wow! This is such a cool idea. Since I've run out of room on my book shelves I better get to doing this.
Cool! Make A Floating Book Shelf! #best #diy #ideas #inspirational #home #decoration #cute #beautiful #lovely #colorful #popular #easy #recipes #unique #pin #popularpins
Fabulous Floating Book Shelves project. No books--put wood on top, screw in to metal pieces--paint back side of metal piece to match bathroom wall--Voila! "Floating" shelves!
Love the Book Shelves..... 31 DIY Projects.. Ombre Nails w/ Sponge, Bookends as floating bookshelves, Shoe hangers, Shutter as mail holder, Frames into chalkboards, Hot glue gun bottles, No-sew pillow cover
Floating Bookshelves #books #shelves #diy #craft #home #yyc | http://www.stampedetoyota.com
Use Bookends as Floating Bookshelves | 31 Insanely Easy And Clever DIY ideas! This site has some awesome DIY projects!
Corner frames
Corner Pictures, Neat Ideas, Cool Ideas, House, Picture Frames, Great Ideas, Photo, Pictures Frames, Corner Frames
Corner picture frames! this is a neat idea!
Great idea for panoramic photos Corner picture frames!
I will make a place in my next house to have these corner picture frames
Unique picture frame ideas - corner frames
Corner Picture Frames - What a cool idea!!!
old suitcase bathroom cabinet
Drinks Cabinets, Storage Solutions, Idea, Vintage Suitcases, Old Suitcases, Vintage Crafts, Medicine Cabinets, Vintage Travel, Bathroom Cabinets
vintage suitcase turned into a medicine cabinet. good idea!
A medicine cabinet of sorts ... 43 Incredible Ideas Why Not Throw Away Your Old Suitcases
Bathroom cabinet or a drinks cabinet
vintage crafts - Yahoo! Image Search Results
vintage travel vanity
Vintage suitcase storage solutions. Love this idea
vintage suitcase bathroom cabinet
Fishing for memories... Cute man-cave decor idea
Pole Pictures, Cabin, Lakes House, Cute Ideas, Boys Rooms, Fish Pole, Pictures Frames, Man Caves, Fish Rods
Fishing Pole Picture Frame - would be cool to decorate a lake house
Fishing Pole Picture Frame -would be an awesome addition to the man cave using one of Grandaddy's old fishing rods.
What a cute idea. Great for a boys room or a man cave. Picture frames hanging from a fishing pole. @Sandra Pendle Pendle Pendle Stone bryant!
Fishing Pole Picture Frame. Cute for a little boys room or cabin