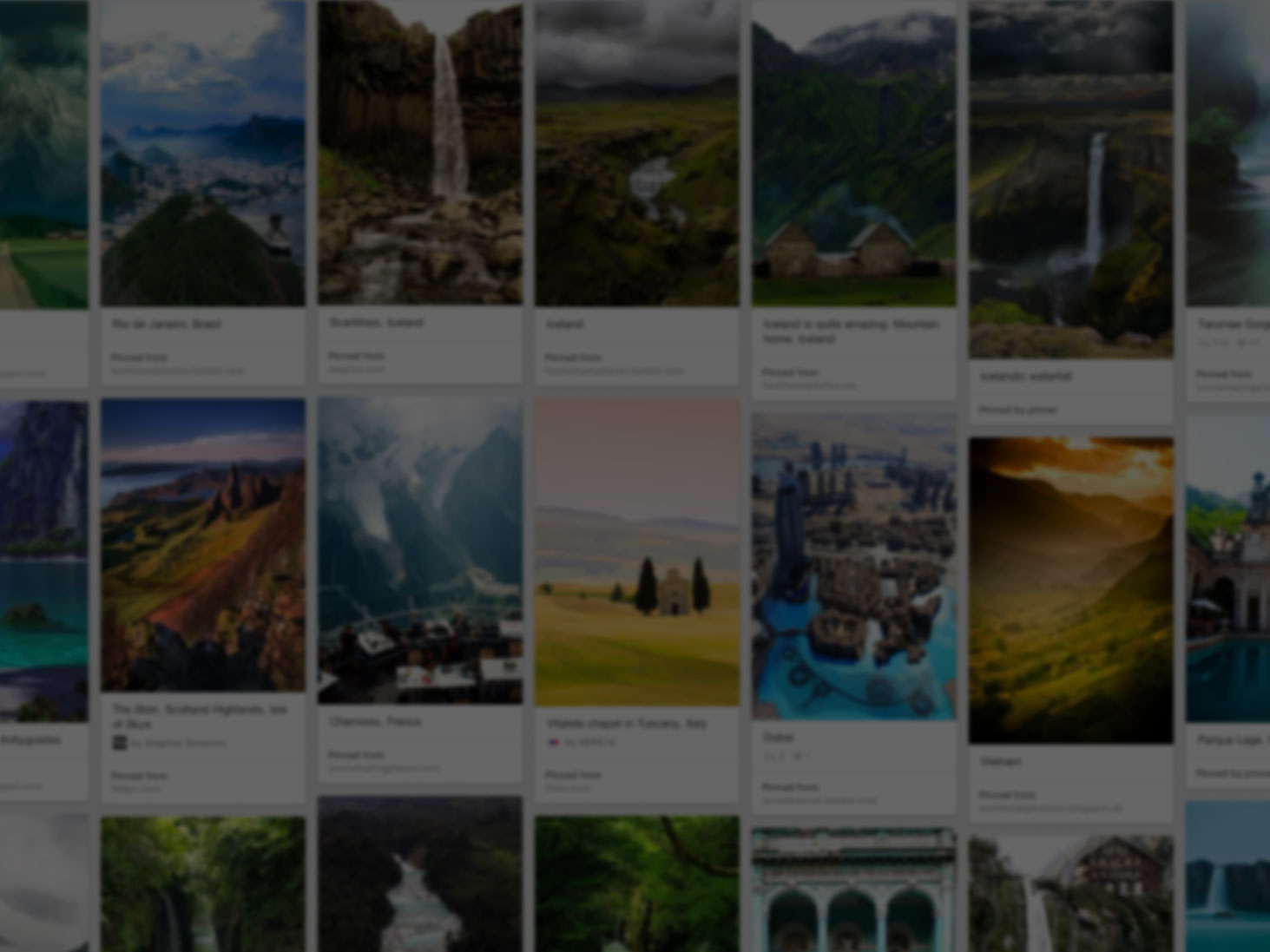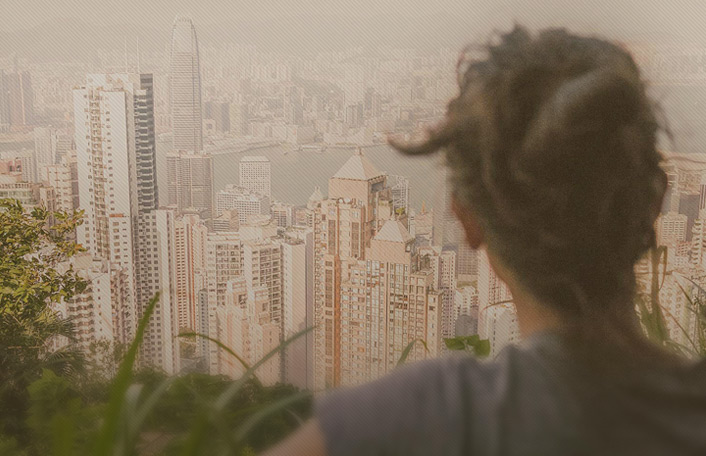 They used Pinterest to plan a dream trip
Join Pinterest to find all the things that inspire you.
50+
billion Pins
to explore
15
seconds to
sign up (free!)
Eye Candy: How cool is this
---
Back to
Eye Candy: How cool is this
Eye Candy: How cool is this
A list of Broadway Shows that can be found in full on YouTube!! BEST PIN OF MY LIFE!!
Broadway Baby, Broadway Music, Broadway Bound, Full Broadway, My Life, Broadway Shows, Musicals Plays, Broadway Obsession, Musicals Broadway
"A list of Broadway Shows that can be found in full on YouTube!! BEST PIN OF MY LIFE!"! :D @Alex Jones Bednarz
A bunch of full Broadway shows that can be found on YouTube. Is this freakin awesome, or what? Totally wasting my time on broadway musicals now!
Singer Song Writer: Check out Taylor Ogburn on ReverbNation
The Angel
Check out Taylor ranked #272 for Pop in Los Angeles ReverbNation
[Pics] Rarely Seen Behind The Scenes Shots From Star Wars
Carrie Fisher, Storms Troopers, Scifi, Stars War, Movie, Photo, Starwars, Empire Strike, Read Princesses
50 behind the scenes photos - Carrie Fisher, not takin' the Stormtroopers seriously #starwars #star #wars
Surrender? I can't stop giggling: Carrie Fisher as Princess Leia having a fit of the giggles surrounding by two fearsome Stormtroopers - Behind the scenes Star Wars: Empire Strikes Back photos
Behind the scenes - Star Wars The Empire Strikes Back Oh! So cool story my lovelies! I was at a small bookstore in the mall and they had STORM TROOPERS THERE! And the best part....... .... THEY COULD TALK!! And they sounded just like the ones in the movie, it was so amazing i loved it! I got pictures with them and i felt epic. 😎 -feeling BOSS
Storm Troopers and Princess Leia Carrie Fisher behind scenes Star Wars
For @jessica jones to see!!!
Peter O'Toole, Paper Glue, My Rooms, Lamps Shades, Peter Pans, Child Rooms, Peter Pan Shadows, Cut Outs, Kids Rooms
DANG! Love this idea for a kid's room!!! Wish I could put this in my room! Lol. Cut out Peter Pan's shadow and place it over a lamp shade. | 21 DIY Ways To Make Your Child's Bedroom Magical
Peter Pan outline, cut out and put on top of lamp shade :) screw being in my childs room this'll be in my room!
ooo ooo - Jessica Jones would P go for this one? ;)
Bathroom Design, Faux Taxidermy, Bedrooms Design, Animal Head, Deer Head, House, Moo Head, Design Bathroom, Bling Bling
Maybe I could bedazzle Chris's deer head in the study with a little bling bling? Would certainly liven it up a bit!
If I ever had animal heads in my house this is what they'd have to look like!
I might let Kaleb hang a deer head in the house if I can bling it out.
sparkly #bathroom interior #bathroom decorating #bathroom designs #bathroom design #modern bathroom design
Faux taxidermy
Sand. Magnified more than 200 times real life.
Sands Grains, Real Life, Sandmagnifi, Gary Greenberg, Sands Magnifying, Sandgrain, Magnifying 250X, 250 Time, Microscope
Micro-imagery of sandgrains by Gary Greenberg
Gary Greenberg, a biomedical research professor at University College London took photographs of sand magnified at over 250 times real life, and discovered sand to be tiny gems.
Grains of sand, magnified 250x. Makes me want to hit the beach with a high powered microscope!
I could spend days at the microscope looking at sand. -- Viewed at a magnification of over 250 times real life, tiny grains of sand are shown to be delicate, colourful structures as unique as snowflakes. When seen well beyond the limits of human eyesight, the miniature particles are exposed as fragments of crystals, spiral fragments of shells and crumbs of volcanic rock. Professor Gary Greenberg who has a PhD in biomedical research from University College London said: 'It is incredible to think when you are walking on the beach you are standing on these tiny treasures. Read more: http://www.dailymail.co.uk/sciencetech/article-2011471/Pictures-sand-Close-photographs-reveal-incredible-beauty.html#ixzz1kHQjlqp5
Sand grains by Dr. Gary Greenberg. Photographs of sand that was magnified by 250 times real life reveal its stunning beauty.
Hepburn + Astaire.
Film, Fred Astaire, Vintage Fashion, Funnyface, Movie, Audreyhepburn, Funny Faces, Audrey Hepburn Dance, People
Funny Face (1956) Audrey Hepburn and Fred Astaire. Astaire came out of retirement just to star in this film with Hepburn. Live this movie!
Couture Allure Vintage Fashion
audrey hepburn and fred astaire, funny face; two favorite people ever.
audrey hepburn and fred astaire #fredastaire #audreyhepburn #funnyface #cute #vintage

by pempere
hermit crabs will use whatever shell they find - including a glass one!
Hermitcrab, Stuff, Glasses Shells, New Zealand, Glasses Hermit, Crabs Shells, Animal, Glasses Houses, Hermit Crabs
Marine biologists in New Zealand used glass shells to help study hermit crabs. These crabs voluntarily moved into the hand-blown glass shells with 7-10 days of the glass shells being added to the tanks. (The scientists would not have forced the crabs in, this would not be deemed acceptable by the institution's ethics committee that oversees all experimental design involving animals and humans)
'A Hermit Crab (Pagurus bernhardus) in a clear glass shell' by Frank Greenaway & Dorling Kindersley #hermitcrabs #crabs #glass #shells #wildlife #animals
hermit crabs will use whatever shell they find - including a glass one - a good way to see their gut stuff
Hermit crabs will use whatever shell they find, including a glass one. Artist/designer Robert DuGrenier has been making glass Hermit crab shells and "crabitats" (large hand blown tanks). He now is offering his blown glass shell Hermit Crab for sale for around $20 - www.glassshell.com
love!
Plants Can, Ideas, Green Thumb, Jordans, 3D Prints, Necklaces, Unusual Planters, Wearable Planters
wearable planters by colleen jordan Photos 1 - Potted Plant Necklaces pictures, photos, images
unusual planter necklace!
Wearable planters? ... Well Colleen Jordan has created them...and there are some for your bike as well as your neck. No plants come with them, but a nice idea :D
Cubify's 3D printed tiny wearable plant pot necklace complete with miniature plant, available online at Etsy
#Jewelry for green thumbs #cute #mini #tiny #plan t#planter #necklace #pendant #woman #female #cool #idea #art #design #pretty #beautiful #neat #office #party #unique #interesting #gift #garden #diy #craft #hippie #summer #spring #fashion
Wearable planter necklace. Unique nature inspired 3D printed jewellery that is sure to start conversation. Created by Colleen Jordan.
Charlie Chaplin and Helen Keller
Meeting Charli, Hellen Keller, Famous People, Charli Chaplin, Keller Meeting, Charliechaplin, Meeting Helen, Charlie Chaplin, Helen Keller
Hellen Keller meeting Charlie Chaplin - http://limk.com/news/hellen-keller-meeting-charlie-chaplin-121323994/
Charlie Chaplin and Helen Keller #charliechaplin #blackandwite #moviestars
Charlie Chaplin meeting Helen Keller
Helen Keller Meeting Charlie Chaplin.
Charlie Chaplin and Helen Keller - check out the other photos of famous people spotted together.