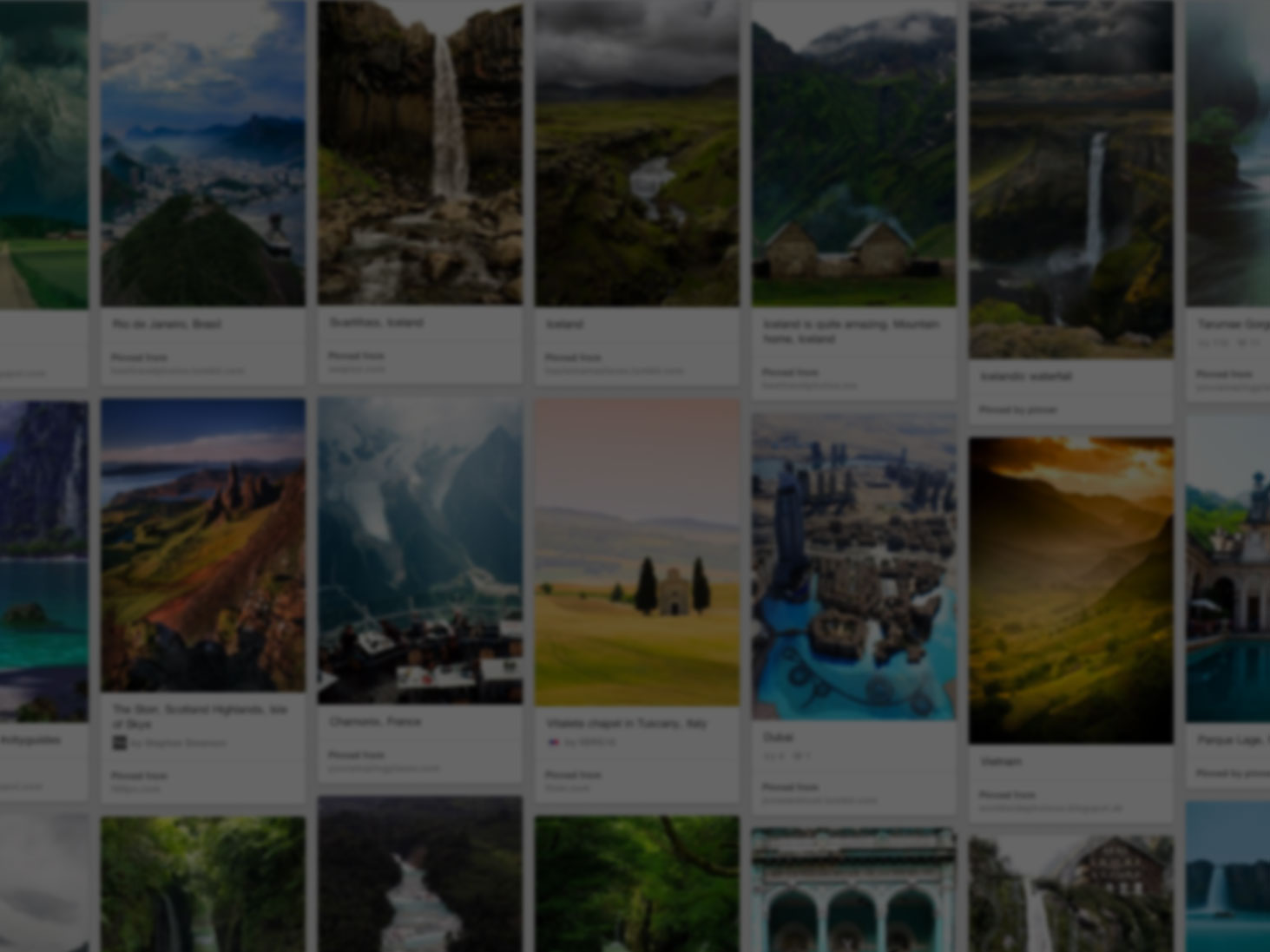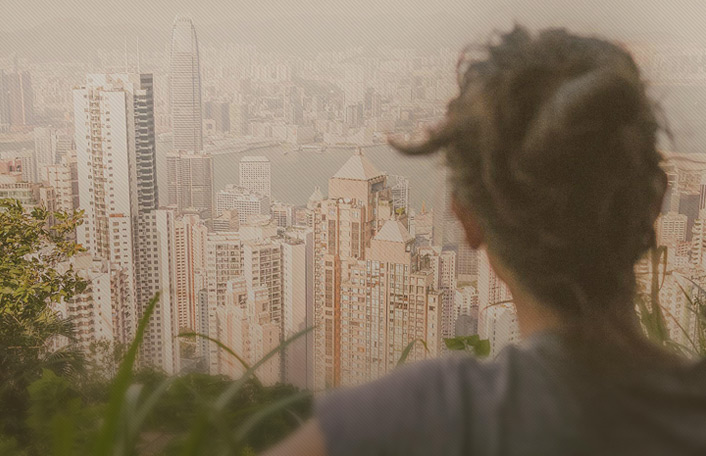 They used Pinterest to plan a dream trip
Join Pinterest to discover all the things that inspire you.
50+
billion Pins
to explore
15
seconds to
sign up (free!)
garden
Fairies Home, Tree Houses, Fairies House, Treehouse, Trees House, Trees Home, Places, Hobbit House, Fairies Tales
Another really cool Hobbit House!
Enchanted tree home
treehouse fairy house
Tree House. Treehouse? House tree?
this would be AWESOME...as a little getaway place. I used to watch Swiss Family Robinson all the time as a kid and always wanted a real tree house
Tree house fairy tale peaceful
Fairy home
boys bedroom for-the-home
Kids Bedrooms, Boy Bedrooms, Boys Bedrooms, Bunk Beds, Boys Rooms, Bunk Rooms, Rooms Ideas, Bedrooms Decor, Kids Rooms
Bunk room
Cool idea for kids room
boys bedroom fit for explorers : three bunk beds framed by maps as wallpaper
tips for decorating a shared boys bedroom holly u0026amp martin shared kids bedroom decorating ideas 600x400
boys bedroom - The most beautiful boys room I've ever seen! It's like a little monkey tree den! I love it
Whole Chicken in a Crock-pot recipes
Dinners Tonight, Chicken Recipes, Crock Pots, Slow Cooker Chicken, Slow Cooker Recipes, Little Kitchens, Roasted Chicken, Crockpot Recipes, Whole Chicken
Made this for dinner tonight. It was really good. Whole Chicken in a Slow Cooker Recipe | the little kitchen
Whole Chicken in a Slow Cooker Recipe. I wonder if I can merge this with Maya Angelou's Drunkard's Chicken recipe by adding chardonnay in the crock pot?
Slow Cooker Chicken - Will need to see if this compares to my favorite roast chicken recipe ;)
Made roasted Chicken in the crock pot for dinner, and now I have a whole container of chicken for quesadillas on friday. Cooking a whole chicken is the way to go.
Thank you... animals
Animal Lovers, Animal Baby, Baby Baby, My Heart, Baby Animal, Baby Dogs, Love My Job, So Sweet, Baby Cat
Thank you... This is why I love my job!!
so #cute baby Animals #Baby Animals| http://cute-baby-animals-521.blogspot.com
"Thank you..." for all ur animal lovers
touches my heart, so sweet
Aprons, aprons and more aprons aprons
Aprons Ideas, Silk Aprons, Stylish Aprons, Diy Gifts, Cute Aprons, Sewing Ideas, Dinners Parties, Modern Aprons, Kitchens Crafts
Stylish Apron
Cute and modern Apron.
Aprons, aprons and more #diy gifts #hand made #handmade #do it yourself| http://handmadepaula.blogspot.com
If you have a cute apron, you will indeed be a better cook.
for that elegant dinner party
Love this silk apron! Would I need an apron over my apron?
For Addison: Scattered Thoughts of a Crafty Mom: How to make a Pillowcase Dress without Sewing. with-the-kids-in-mind
Idea, Crafty Mom, Pillowcase Dresses, Pillows Cases Dresses, No Sewing Pillows, Pillowcases Dresses, Kids Clothing, No Sewing Pillowcases, Pillowca Dresses
DIY Kid Clothes Refashion: DIY How to make a Pillowcase Dress without Sewing diy fashion diy refashion diy clothes diy ideas diy crafts diy kids diy sewing diy dress
Make a no sew pillowcase dress @ Scattered Thoughts of a Crafty Mom
No Sew Pillow Case Dress. Very Cute!
Make a no sew pillowcase dress. service project idea
teal and coral, created by carolinereiner on Polyvore food-and-drink
Beef Recipes, Most Popular Recipes, Crack Pesto, Beef Stew, Olives Recipes, Pesto Sarni, Jamie Olives, Recipes Uk, Pesto Sandwiches
a cracking pesto sarnie | Jamie Oliver | Food | Jamie Oliver (UK)
Beef recipes | Beef stew, steak recipes & more | Jamie Oliver recipes (UK)
Influenster will reward all SuperMoms out there! Big announcement on Mothers Day! mother-s-day-mom-voxbox
Fire Supermom, Blog Posts, Super Mom, Mommy Life3, Blog Sit, Mothers S Day Mom Voxbox, Http May3377 Blogspot Com, Awesome Blog, Suppers Mom
Super Mom! or Supper Mom??
7 Sure Signs That It's Time To Fire Supermom
Grace is perfectionisms biggest enemy. It is the cure for this disease that chokes out our joy. //awesome blog
Time to fire your inner Super Mom? See this super funny blog post!
SuperTrash Neon-coloured nail polish with applicator brush. ST Nailpolish has a quick-dry formula. supertrash-s-beauty-department
Fluo Nailpolish, Neon Colour Nails, Nagellak Fluor, Supertrash Nagellak, Nails Polish, Neon Colors, Fluor Nagellakcollecti, Neon Nails, Nagellak Supertrash1
ST Nagellak Fluor
Neon nail polish!
Neon colors from Supertrash, I've got the pink one :-)
Supertrash nagellak
Halloween party food idea. Pumpking throwing up guacamole. halloween
Halloween Recipe, Halloween Parties Ideas, Food Ideas, Guacamole Dip, Pumpkins, Halloween Foods, Halloween Parties Food, Halloween Treats, Halloween Ideas
@Kathy Capece Leone Creepy, Spooky, Scary, Gross and Disgusting Halloween Recipes (she also has a link for CUTE Halloween food ideas if the scary is too much!!)
halloween treats | creepy and fun halloween food ideas recipes
Halloween party idea! Pumpkin vomiting guacamole!
Fun Halloween food idea. This will make you think twice about eating guacamole dip.
Halloween idea for Guacamole dip
Hilarious Halloween party food idea, pumpkin throwing up guacamole.
Fun Halloween Dessert halloween
Donuts Hole, Halloween Desserts, Bloody Jelly, Halloween Fun, Jelly Donuts, Donuts Eyebal, Fun Halloween, Halloween Treats, Halloween Ideas
Fun Halloween idea!
Bloody Jelly Donut Eyeballs... easy Halloween fun.
Halloween treat
Fun Halloween Dessert - these would make awesome cake pops.
Bloody eyeballs powdered donut holes, m, red jelly, forks, edible marker/icing gel