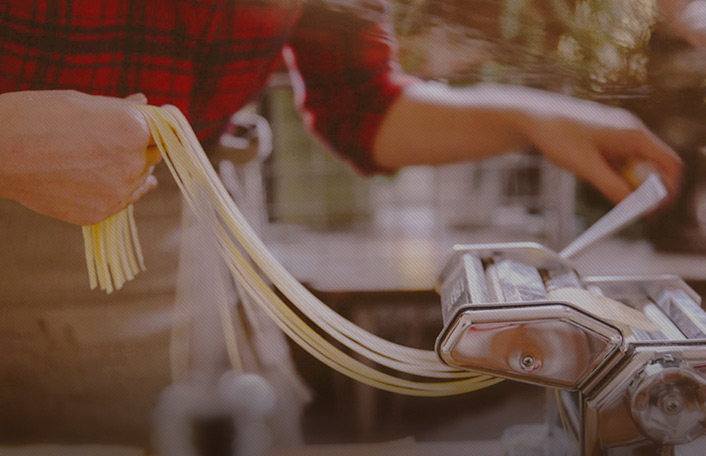 She uses Pinterest to eat healthier
Join Pinterest to find all the things that inspire you.
50+
billion Pins
to explore
15
seconds to
sign up (free!)
...a book recommending a person.
Picture-Black Posters, Love Is, Posts, Book, View, Dr. Who, Teacher, A Quotes, High Schools
New view of "book recommendations!"
Dear Lord, I pray my grandchildren will: • Desire to do their very best academically. • Respect their teachers. • Choose friends, who will have a positive influence. • Recognize the deception of worldly thinking. • Have eyes blinded to the temptations they face. • Have a balanced view of their beauty, charm, and strength. • Learn to be responsible for their actions and behavior. In Jesus' Name, Amen.
Turning Education Upside Down by Tian Rosenberg - "Three years ago, Clintondale High School, just north of Detroit, became a "flipped school" — one where students watch teachers' lectures at home and do what we'd otherwise call "homework" in class. Teachers record video lessons, which students watch on their smartphones, home computers or at lunch in the school's tech lab. In class, they do projects, exercises or lab experiments in small groups while the teacher circulates."
Turn your own quotes into masterpieces and post to various social media.
Seeing someone reading a book you love is seeking a book recommending a person. Yes, this! <3
Turn a quote into a Masterpiece
100 Books That SHOULD Be Written. This is amazing.
Quotes On Education, Teaching, Quotes Classroom, Sir Ken Robinson Quotes, Education Quotes, Be Smart, Quotes Education, Teacher Day Quotes, Teacher Quotes
Education Quotes
teach me
This is one of the best teacher quotes I've seen in a while
"If we paid our teachers what we pay our celebrities, maybe one day we'd be smart enough to actually know better..." - Sir Ken Robinson #truth #quote #education #teachers #mediabistroEDU go: mbist.ro/13zIMrG what a wonderful it would be ===Pushpa Padayichie
Sir Ken Robinson quote
Marvelous idea.
Ideas, Thanksgiving Traditional, Books Holidays, Reading, Books Nerd, Bookish Nooks, Books Lovers, Bookish Child, Booksbookish Stuff
What a wonderful idea! Let's start a reading holiday.
Book nerds
@Kelie a new Thanksgiving tradition
Happy Book Holiday!
.
Dragon Writing, Books Worth, Quote, Books Nerd, John Gardner, Novels, Books Ideas, Good Books, Books Reading
John Gardner quote on the worlds words bring: Dragon Writing Prompts
John Gardner quote #books #reading
Book nerds!!!
I love that feeling you get when you are able to emerge yourself into a good book.
Quote; John Gardner; five words on the first page of a really good novel; we begin to see images
fantastic - virtual reality!! aka. the love of reading. :)
Comic Site, Sequitur Comic, Miller Cartoonist, Virtual Reality, Excel Signs, Daily Comic, Books Books, Books Libraries, Comic Strips
NON SEQUITUR comic strip © WILEY Miller (Cartoonist, USA). Syndicated by Universal Press Syndicate to over 700 newspapers. en.wikipedia.org/... Daily Comic Site: www.gocomics.com/... Entering the magic world of books! "Dickens virtual reality session in progress. Disturb at your own risk!" Excellent sign!
yesssss
Worth Reading, True Quotes, Books Made Into Movie, Books Worms, Hunger Games Trilogy, Books Worth, Books Into Movie, Bookworm Problems, True Stories
Les Miserables. Pride and Prejudice. Emma. Wuthering Heights. Eragon (and by the way what happened to making the other books into movies?)
Hunger games trilogy, divergent series, mortal instruments series, clockwork trilogy, legend trilogy, inhuman, matched trilogy, etc
Probably the most true quote ever.
bookworm problem. and when they do make movies, it turns out terrible and soooo far from the book
True Story!
Except for any true book worm would CAST it correctly. Because they would also know proper grammar.
Happens all the time.
Nerd Girls Problems, The Hunger Games, Quote, Books Worth, Hunger Games Trilogy, So True, Harry Potter, True Stories, Good Books
so true when its a good book :)
Every Time... Nerd Girl Problems #762.
So true!!!! Great quote
so true! Had that same thing with the Hunger games trilogy
so true of books worth reading...
True story - Entire Hunger Games Trilogy...
So true! I have been like this after reading Harry Potter and The Hunger Games
wicked great book
Worth Reading, Time, Gregory Maguir, Life, Books Worth, Witches, Wicked Witch, Wizards Of Oz, West
Wicked: The Life and Times of the Wicked Witch of the West by Gregory Maguire. Warning: In the beginning of the book you'll wonder how the plot relates to Wizard of Oz. Stick with it. It'll make sense later.
Yep, even though it's depressing and dark, it's still worth reading.
= /
Actually Books, Real Books, So True, Love Reading, Prints Books, New Books, Good Books, So Sad, Old Books
so true. i need to HOLD a REAL book in my hands to read it!
I want an ereader but just can't get away from wanting the own the actual book..
I love reading, and I love the books themselves - especially old books; the smell and the history
So sad, so true
Nothing like curling up with a good book and actually being able to turn the page.
:( I love reading real books. (me too)
So true!! How much our young people are going to miss! They all will have Kindles and Nooks and won't even be able to read/use any type of printed book!
so true - nothing better than cracking open a brand new book.