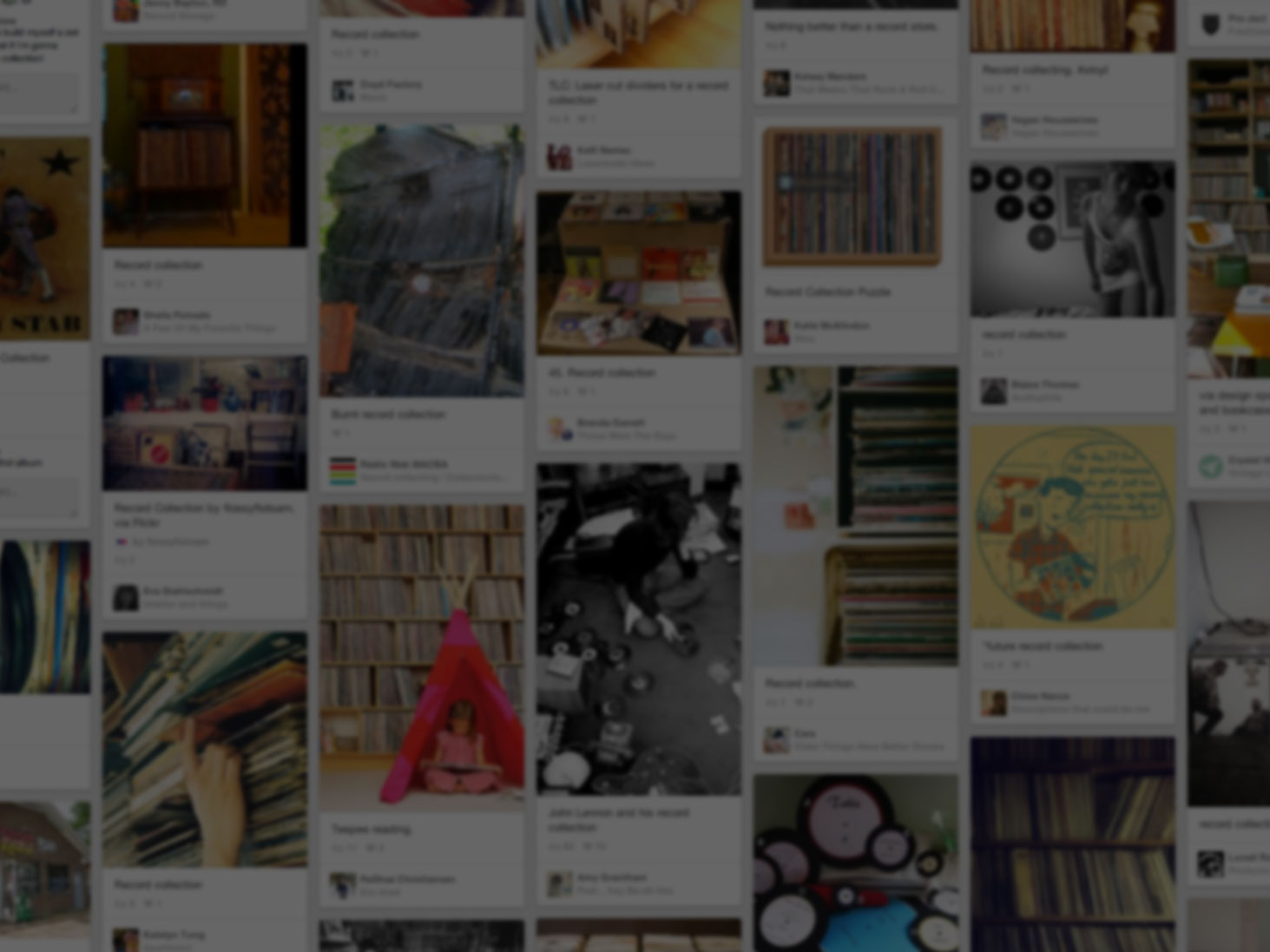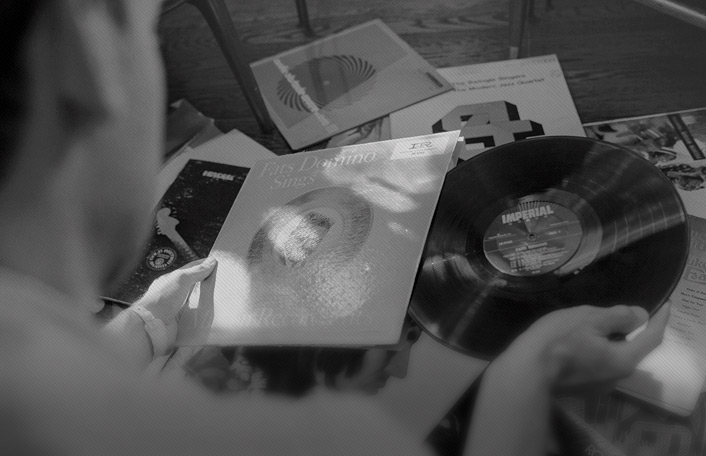 He used Pinterest to start his collection
Join Pinterest to find (and save!) all the things that inspire you.
50+
billion Pins
to explore
15
seconds to
sign up (free!)
25 garden tips you won't want to miss ~~ some are pretty neat.
Plants Can, Old House, Great Idea, Flower Pot, Pot Plants, Coffee Filters, Coff Filters, Flowerpot, Drainage Hole
Great idea ~ Line flowerpots and planters with coffee filters to stop soil from falling through the drainage hole. ~This Old House
Plant Potting Tips: Line flowerpots and planters with coffee filters to stop soil from falling through the drainage hole. Why didn't I think of that? #indoorgarden #pottedplants
Line flowerpots and planters with coffee filters to stop soil from falling through the drainage hole (flower pot tower!)
Coffe Filters Make Houseplants Less Messy - Line flowerpots and planters with coffee filters to stop soil from falling through the drainage hole.
Make Potted Plants less messy. Line Flowerpots and planters with coffee filters to stop soil from falling through the drainage hole. Great idea!
25+ Clever Ideas Gardeners Won't Want To Miss
tipnut.com
The lily of the valley will be blooming soon!
Spring Flower, Lilies, Bouquets, Plants, Gardens, Weddings Flower, May Flower, Births, Favorite Flower
Lily of the valley My favorite spring flower, May's flower and smells heavenly! Poison to ingest for pets though.
Lily of the Valley- my moms favorite flower. Ashlyn and I planted a garden of them last week for Mother's Day , we can't wait for them to bloom.
I need to make sure these are planted in the garden as they are our wedding Flowers
May's birth flower--the Lily of the Valley. I love the fragrance of these flowers. It is one of the first spring bouquets I bring into the house. I LOVE this FLOWER...
Lily of the valley. The lovely flower, Lily of the Valley, once planted in your garden, will grow with little or no maintenance. It will spread and flower every year. Fragrant. Perfect for making bouquets and centerpieces.
Lilies of the Valley are fragrant spring flowers that bring joy. With their bell shape, the lily of the valley is found in gardens during April and May

by malinybi
Ice Cream Tulips
Nature, Plants, Gardens, Ice Cream, Tulip Ice, Bulbs, Creamtulip, Beauty Flower, Icecream Tulip
Choose-Diy: Beautiful Flowers Ice CreamTulip:)
icecream Tulips | tulip ice cream flower 54
Tulip 'Ice Cream' - #luxoflife #tulip #icecream #LL #garden #nature
Ice Cream Tulip. The most interesting tulip we have ever seen. Tulip Ice Cream is a blue ribbon winner in any garden display and an exotic-looking variety that you'll enjoy for many years. This bulb is unique and not readily found in markets. Plant in a high traffic area to enjoy as often as possible. Blooms late spring. Photo Credits - Tim van den Berg
Tulipani Ice Cream ( Beautiful flower, I have these in my garden, but they don't seem to multiple very well )
Pink peony and eucalyptus bouquet
Wedding Bridesmaid Dresses, Gold Weddings, Perfect Peonies, Wedding Ideas, Dress Wedding, Wedding Bridesmaids, Bridesmaid Bouquets, Peonies Bouquet, Pink Peonies
Bright pink peony bouquet
Pink peony and eucalyptus bouquet #White & #Fuchsia #Wedding ... BRIDESMAID DRESS ... #Wedding #Ideas for brides, grooms, parents & planners ... https://itunes.apple.com/us/app/the-gold-wedding-planner/id498112599?ls=1=8 plus how to organise an entire wedding, with the money you have available. ♥ The Gold Wedding Planner iPhone #App ♥
bridesmaid bouquet
Pink Roses, Waterdrop, Soft Pink, Dusty Pink, Dew Drop, Dusty Roses, Beauty Roses, Roses Petals, Water Drop
Beautiful Rose with dew drops!
Soft Pink Rose ~
queenbee1924: (via Pink Rose | ❤ Dusty Rose ~ Mauve ❤)
Pink rose petals and water drops
The dusty pink roses are always really cool

by aida ricciardiello
vintage-pink-roses.jpg
Picket Fences, Flore, Pink Roses, American Beauty, Gardens Idea, Climbing Roses, Pale, Roses Garden, Flower
American Beauty climbing roses. This would look great on my picket fence!
Beautiful Gardens Take Time (and garden ideas)
Image detail for -American Beauty Climbing Roses - Flowers | Images, Wallpaper & Ecard
#flores #flowers
rose garden...... sooooooooo gorgeous draped or climbing over the picket fence!!!!!
Awesome Pink Rose Flowers Best Picture Wallpapers | All Flowers | Send ...
.
Pink Flower, Language Of Flower, Blushes Pink, Pale Pink, Gardens, Pretty Flower, Beauty Flower, Yellow Flower, Pink Peonies
peonies - they are such pretty flowers ...
I want this in my garden!
pink & yellow flowers
Blush Pink Flowers #pink
gorgeous pale pink peonies
pale pink flowers
The Language of Flowers
I love a room with beautiful flowers
Change Your Hydrangea Color
Front Gardens, Growing Hydrangeas, Idea, Endless Summer, Picket Fence, Dream House, Hydrangeas Color, Pale, Beauty Hydrangeas
Beautiful hydrangeas "Endless Summer"
So Simply Stephanie: Guide to Growing Hydrangea: How to Grow Beautiful Hydrangeas
Change Your Hydrangea Color From Sharon's Pinterest "decorating ideas" Board.
'Endless Summer' Hydrangeas in my front garden.
I will have this many hydrangeas in my dream house garden
Change Your Hydrangea Color - Southern Living Soil with a near-neutral pH can produce pink & blue flowers on same bush. Endless Summer Photo by Ralph Anderson
Ranunculus
Shades Of Purple, Deep Purple, Color, Bouquets, Plants, Gardens, Weddings Flower, Purple Ranunculus, Purple Flower
Deep purple ranunculus. This is my favorite shade of purple
deep purple ranunculus; I would plant a garden solely for this flower.
I love every color for spring containers - but agree - deep purple ranunculus ...a bouquet please...
Deep Purple Ranunculus make for a great wedding flower with their wonderful color!
deep purple ranunculus - I think I finally found a purple flower I love
Love everything about this one
Green Thumb, Color, Windows Boxes, Greenthumb, Front Yard, Flower Gardens, Flower Beds, Gardens Border, Flower Boxes
What colors - eye popping! Wish I had that kind of green thumb!
Garden has been described as "a complete eyeball-burning blast of color that is just fantastic. Chrissie and John, have opened their garden each year (July) for more than a decade to benefit charities. In addition to a riot of flowers, garden features a 10-foot dragon made of moss, an undulating pair of gold fish ponds surrounded by garden borders, and more than 700 garden containers. (289 West Avond Road, Avon, CT. For details, go to http://www.cthort.org/ or call 860-529-8713)
A blast of colors in this landscape planting with flowers and evergreens and flower boxes as though suspended in mid air. The well manicured house is almost secondary to the well manicured nature surrounding it.
Colorful garden border - LOVE colors & window boxes adorning windows - like the house 2!
I'm all greenthumbs and not in a good way... but I love this yard.
Flowers in the front yard & window boxes!! love the bright colors
colorful garden border. I wish my flower bed looked like this... But I just don't have it in me!
Treehouse Inspiration with Foundation Plantings
Spaces, Adult Trees House, Trees Forts, Gardens Trees, Backyard, Kids, Place, Treehouses, Nooks
"I love this space! I want to hide out in this little "treehouse" and take a nap! Or maybe listen to my kids laughing and playing house in there. Its so beautifully nestled in the trees and shrubs; what a beautiful retreat." http://dwellingbydesign.blogspot.com/2011/06/get-away-to-great-outdoors.html#
I want this in my corner garden! tree house, no tree, garden nirvana! #treehouse #hideaway #treehouse
Adult tree house - Looks like a great place to chill and relax. Or hide from your kids.
Coolest tree fort ever! This would be wonderful for our backyard. For us big kids.
Backyard Treehouse Inspiration- I'll take one of these in my yard for a quiet place to read and pray.
Cozy treeless treehouse. Backyard reading nook?
i♥Garden | ..purple Wisteria in a pot (love this idea)
Gardens Ideas, Bonsai Trees, Purple Flowers, Wisteria Bonsai, Plants, You, Longwood Gardens, Purple Wisteria, Yards
Wisteria bonsai trees !! How to grow Wisteria in a pot.
Purple Wisteria in a pot at Longwood Gardens
I love Purple flowers
Purple Wisteria in a pot love this idea its too invasive to plant in the yard.