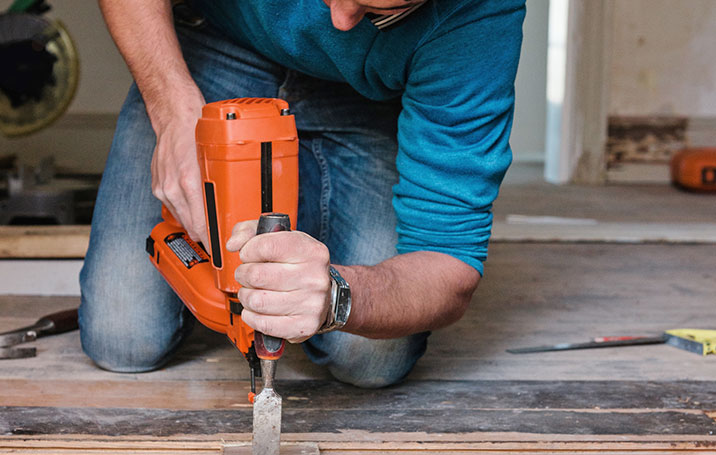 He used Pinterest to redo his floors
Join Pinterest to find all the things that inspire you.
50+
billion Pins
to explore
15
seconds to
sign up (free!)
I love that someone took the time to do this!
Society Quotes, Dead Poets Society Words, Robin Williams, Cheat Sheet, Writing Tips, Using Pictures To Writing, Ot Quotes, Helpful Tips, Avoid Using The Words Very
Writing tips for our aspiring writers: Avoid using the word 'very'...
Dead Poets Society, words to use instead of very. I absolutely adore when people use larger, more voluminous words to talk. I hate hearing people say shit like swag, Yolo, gay.....anything. my thought is, get a dictionary!
A Little Cheat Sheet To Avoid Using The Word 'Very' -- Picture from the movie 'The Dead Poets Society' RIP Robin Williams 8.11.14
Dead Poet Society quote and inspiration to use a larger vocabulary
Avoiding "very" | Helpful tips. #writing #tips
Lemonade Stand | The Ultimate Lemonade Stand printable download from Caravan Shoppe! Think of the possibilities...
Lemonade Stands, Ideas, Caravan Shoppe, Printable Downloads, Diy Lemonade, Shape Lemonade, Lemonade Wall, Lemonade Garlands, Ultimate Lemonade
Lemonade wall art for.kitchen
The Ultimate Lemonade Stand printable for $12. The lemon shaped lemonade garland is cute.
lemonade stand
Lemonade Stands, Birthday Parties, Wood Signs, Paintings Wood, Summer Birthday, Lemon Yellow, Photo Shoots, Rice Krispie, Baking Sales
So cute for a summer birthday party! Darling lemonade stand!
Rice Krispies Challenge Lemonade Stand and Bake Sale.
painted wood lemonade stand
:: 3rd Birthday :: Gonna make this with my Dad! vintage lemonade stand bake sale summer outdoor birthday party dessert table
Great tutorial on DIY aged wood signs, like this beautiful lemonade stand.
Lemonade stand for my kids....and a photo shoot or two...
free printable lemonade stand sign and banner
Stands Printable, Lemonade Stands, Stands Signs, Lemonade Stand Sign, Banners Printable, Printable Banners, Lemonade Printable, Free Printable Banner, Printable Lemonade
Free Lemonade Printable Sign...I like the banner idea for a bulletin board
Lemonade Stand Free Printable Banner and Sign
Free printable lemonade stand sign and banner that'll be sure to get more customers! ;)
Lemonade Stand Printables - Free
Free Lemonade Banner Printable
Lemonade Stand with all kinds of FREE Printables from Pam from Over the Big Moon & #WhipperBerry
Stands Printable, Diy Summer, Lemonade Stand1, Stands Ideas, Free Lemonade, Summer Lemonade, Colors Printable, Free Printable, Lemonade Stalls
Free Lemonade Stand Printables - Over The Big Moon » Free Printables
Spice up your summer lemonade stand with these colorful printables!
Lemonade stall
Summer lemonade stand idea and free printables
DIY Summer Lemonade Stand Printable's + Free + Cupcakes + Cookie Printable..adorable
lemonade stand1
Waldorf multiplication activity. Easy to understand (use the language translator at the top).
Education Mathematics, Moltiplicazion Vedica11, Waldorf Multiplication, Language Translation, Google Translation, Teaching Ideas, Kids Ideas, Multiplication Activities, Multiplication Tables
moltiplicazione vedica11
Another Waldorf multiplication activity...just BEAUTIFUL. Easy to understand even though the site is in Italian (although I noticed Google translate at the top of the page)
Waldorf multiplication table
Waldorf multiplication activity. Easy to understand (use the language translator at the top). https://odu.pl/cmbf
possibly the cutest planner idea
Day Planners, Colors, Organizations, Calendar Organization, Masks Tape, Best Planners, Washi Tape, Diy, Planners Ideas
Use masking tape to color up your organizer!
calendar organization - use washi tape for a pop of color and organization
DIY Calendar Organization: washi tape plans. Great visual aid!
possibly the best planner idea i have ever seen. LOVE it. And of all places, guess who has washi tape now??? TARGET!!! In the office supply section by the different colored thumbtacks, magnets, etc.
colorful way to organize day planner
Stainless Steel Ice-Cube Tray - great product to use when making your own baby food. Why freeze in plastic?
Steel Ice Cubs, Trays Stainless Steel, Ice Cubs Trays Stainless, Plastic Free, Freezers, Baby Foods, Ice Cube Trays, Freeze Food, Ice Cubes Trays
Alternatives to freezing food in plastic (which may contain BPA) - stainless steel ice cube tray
Stainless Steel Ice-Cube Tray + lids - for freezing homemade baby food
No more plastic in my freezer! Also no wasting time trying to get the ice out of the tray. Stainless steel and fabulous!
"Help! My Preschooler is Hitting and Kicking Other Kids!" 6 tips for helping your child with aggression
General Parents, An Education, Kids Activities, Future Kids, Blog, Aggressive Preschool, Kids Talk, Parents Ideas, Children Hit
2/13 Babamakuru decides to take Nhamo to the mission for an education. This shows how men are more likely to go to school and get an education than woman. Tambu is mad because she wants to have an education too, but does not get the chance.
Why Do Kids Talk Back?