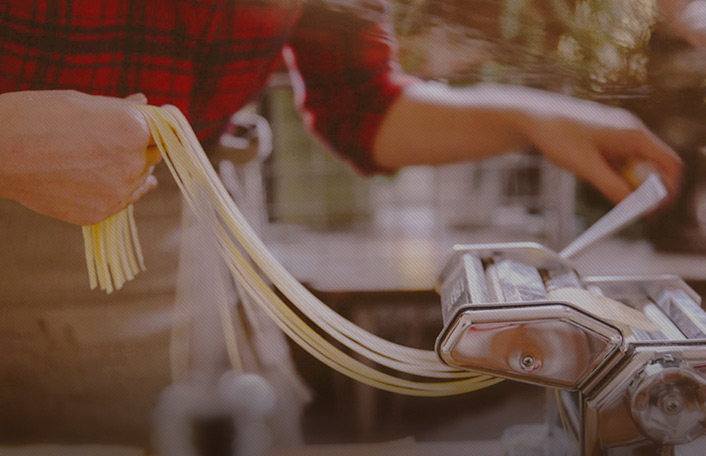 She uses Pinterest to eat healthier
Join Pinterest to find all the things that inspire you.
50+
billion Pins
to explore
15
seconds to
sign up (free!)
Back to
Favorite Places & Spaces
Favorite Places & Spaces
30 Days To The ULTIMATE Clean Home
30 Day Challenges Life, Ultimate Clean, Cleanest Houses, Clean Houses, Spring Clean Ideas, Cleaning Organizations, Clean Spring, Spring Cleaning, 30 Day Challenges Ideas
[ raybansunglasses.hk.to ] #ray #ban #ray_ban #sunglasses #chic #vintage #new Great to own a Ray-Ban sunglasses as summer gift.30 Days To The ULTIMATE Clean Home! #AwesomeList , #cleaning spring cleaning
30 Days To The cleanest house
30 Days To The ULTIMATE Clean House - spring cleaning
DIY Pop Can Ashtray DIY Projects | UsefulDIY.com
Idea, Diy Ashtray, Candles Holders, Sodas Cans Art, Teas Lights, Pop Cans, Aluminum Cans, Flower, Diy Projects
popelnik z plechovky - cigarette ashtray, coin catcher, reflective flower for mobile... good example of origami with aluminum can
DIY Pop Can Ashtray DIY Projects | UsefulDIY.com can be used as candle holder too
how to make soda can art
I like the idea of a tea light holder. Also could be a frame or and holiday ornament.
DIY ashtray.
DIY Pop Can Ashtray or tea light candle holder
pop can flower
Trisha Yearwood's Key Lime Cake ~ This cake is ULTRA moist. It was moist even before you pour a mixture of lime juice & powdered sugar over the hot cake.
Powder Sugar, Hot Cakes, Key Lime Cake, Yearwood Keys, Cakes Trisha, Limes Juice, Powdered Sugar, Trisha Yearwood, Keys Limes Cakes
Trisha Yearwood Key Lime Cake Trisha Yearwood Key Lime Cake ■1 3-oz package lime-flavored gelatin ■1⅓ cups granulated sugar ■2 cups sifted all-purpose flour ■½ tsp salt ■1 tsp baking powder ■1 tsp baking soda ■5 large eggs, slightly beaten ■1½ cups vegetable oil ■¾ cup orange juice ■1 Tbsp lemon juice ■½ tsp vanilla extract ■½ cup Key lime juice (from about 25 small Key limes or 4 large regular limes) ■½ cup confectioners' sugar 1. Preheat the oven to 350°F. Grease and flour three 9-inch-round cake pans. 2. In a large mixing bowl, mix the gelatin, sugar, flour, salt, baking powder, and baking soda. Stir to mix well. Add the eggs, oil, orange juice, lemon juice, and vanilla. Divide the batter evenly among the 3 pans and bake for 35 to 40 minutes. Test for doneness by lightly touching the tops of the layers or inserting a toothpick. Cool the layers in the pans for 5 minutes, then turn them out onto racks. 3. While the layers are still hot, mix the lime juice and confectioners' sugar and pour it over the layers on the racks. You can pierce the layers with a fork to allow the glaze to soak in better. Allow the layers to cool completely as you prepare the icing. CREAM CHEESE ICING ■½ cup (1 stick) butter, room temperature ■1 (8-oz) package cream cheese, room temperature ■1 (1-lb) box confectioners' sugar (I used lime zest & lime juice in my icing) 1. Cream the butter and cream cheese. Beat in the confectioners' sugar until the mixture is smooth and easy to spread. Spread the icing between the layers and on the top and sides of the cake. Note: The cream cheese icing is optional. This cake is beautiful and tastes great with just the glaze poured over it. Serves 12.
Giant one for rug
Throw Rugs, Crochet Granny, Double Crochet, Color, Stools Covers, Crochet Mandala, Crochet Rugs, Granny Squares, Beautiful Crochet
Crochet rug inspiration. When you're crocheting circles: in first round you double every single stitch, in second row you double only every second stitch, in third row every third stitch, and so on. and then i just switched between normal double crochets, granny stitches, little bows, and so on.
Colorful crochet rug
The start of a stool cover but also would make a great throw rug
round #crochet rug + granny squares cushion / pillow
great throw rug - colors
Beautiful crochet mandala! Love the colours <3 #crochet

by whereyourheartis
"The Annemarie" Crystal Brooch Bouquets Inc.
Brooch Bouquets, Crystals Bouquets, Bridal Bouquets, Brooches Bouquets, Wedding Bouquets, Jewels Bouquets, Crystals Brooches, Dreams Wedding, Swarovski Crystals
The Annemarie crystal brooch bouquet
For the most discerning bride take a look at this handmade Swarovski crystal bridal bouquet - gorgeous!
Custom brooch #wedding #bouquet made to your specifications. $487.50, www.finditforweddings.com
Swarovski crystal bouquet
I love the jeweled bouquets ♣
Must have in my Dream Wedding!
Brooch bouquet
Brooch Bouquets, Bridal Bouquets, Brooches Bouquets, Jewelry Bouquets, Ritzi Rose, Blue Brooches, Aqua Brooches, Bouquets Vintage, Broach Bouquets
red and aqua vintage jewelry bouquet
Custom Brooch Bouquet Handmade by The Ritzy Rose - Small Bridal Bouquet
Broach bouquet
Red and aqua- blue brooch bouquet.
red and aqua brooch bouquet. I would make this for a christmas ornament.
407 15 Creative Recycling DIY Plastic Projects
Bottle Crafts, Candy Stand, Bottle Candy, Reuse Plastic Bottles, Cute Ideas, Plastic Bottle Reuse, Display Sweet, Creative Recycled, Candy Bottle
QUE LIINDOO Candy stand using repurposed plastic bottles - 15 Creative Recycling DIY Plastic Projects
Candy stand using re-purposed plastic bottles #reuse #plastic #bottles
407 15 Creative Recycling DIY Plastic Projects/ Cute idea to tell Tina for any of the girls birthday get togethers
candy bottles
I think this repurposed plastic bottle Candy Stand would look great at a little girls birthday party to display sweets or snacks. Check it out at home-dzine.co.za
How to Make Vapor Rub Shower Cubes - DIY & Crafts - Handimania
handimania.com
Mexican mosaic vase or candle holder
Pebble Mosaics, Beautiful Mosaics, Mexicans Mosaics, Mosaics Vase, Candles Holders, Beads Vase, Great Ideas, Mosaics Glasses, Stained Glasses
Mexican mosaic glass beads
stained glass
Glass pebbles mosaic vase
Mexican mosaic vase or candle holder.
Beautiful Mosaic Vase or Candleholder
glass beads vase
Key commissions of the sorts by *Drayok on deviantART
Skeletons Keys Lovag, Keys Drayok, Skeleton Keys, Keys Pendants, Keys Art, Keys Necklaces, Keys Pendent, Keys Commission, Heart Keys
Steampunk Skeleton Key Pendents
Skeleton key pendants...
I want a key necklace so bad
Key commissions of the sorts by ~Drayok on deviantART
Witch key is my Heart Key?? (HK)
Skeleton Key Art
Butterfly Birdhouse
Gourds Birdhouse, Gourds Painting, Cabaça
Beautiful Gourd Birdhouse