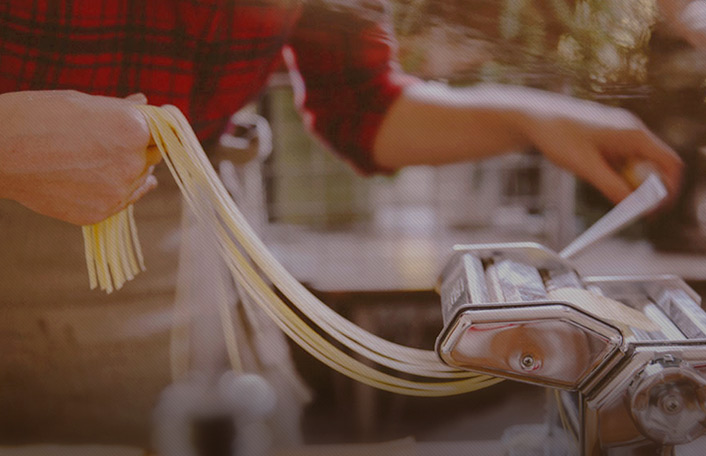 Welcome to Pinterest!
Join Pinterest to discover all the things that inspire you.
50+
billion Pins
to explore
15
seconds to
sign up (free!)
Johnny Depp...
Thoughts, Johnny Depp, Words Of Wisdom, This Man, Good Quotes, Truths, Well Said, Favorite Quotes, Wise Words
Why does Johnny depp have so many good quotes?
johnny depp. never thought of it that way..
Words of wisdom from Johnny Depp <3
Well said johnny depp
love this man
Wise words, Johnny Depp! Truth.
One of my most favorite quotes from mr johnny depp. <3
I thought this was very cute AND unique!
Life, Quotes, True Love, Funny, So True, Things, 5 Years, Feelings, True Stories
5 year anniversary on Saturday and I STILL feel like this ;)
so true. Story of my life!
Falling inlove feels like what she wrote:There's just something about you, and it makes me go haywire. What you do, how you act, what you look like...I just can't seem to put two thoughts together when I'm looking at you. You're just beyond anything I could ever imagine. I can't comprehend how truly incredible you are. You're the best thing that has ever happened to me! ---- love the quote and the pic. The pic is perfect for Ash :p
Oh isnt this so true!!!! Love~♡
It´s not very me pinning things like this...but this called my attention...it´s so funny!
.
Water Tasting, Life, Exact, Inspiration Pictures, Truths, So True, Explained, Things, Love Quotes
truth: Telling Someone Why You Love Them Is Like Explaining What Water Tastes Like
ExtraMadness - Inspirational Picture Quotes
Explaining love quote
Exactly
some things can't be explained
So true! Damn!
Afbeelding via We Heart It https://weheartit.com/entry/137389167/via/25558925 #boy #boyfriend #crush #cute #difficult #him #holdinghands #hug #kiss #life #live #love #quotes #water
.
Alot, Happy Vegetarian Animal, Oink Oink, Mmmm Bacon, Someecards Love You, Valentine Cards, True Love, Bacon 3, Poor Piggies
poor piggys
Thats alot of love!
true love @Jennie Johnson
oink, oink!! :p
I could use this quote for a cute valentines card!!
mmmm, bacon.
i love you like a pig loves not being bacon <3
Flirtatious!
Yes Please, Kiss Me, Quotes, Teas, Things, Hugs Me, Hold Me, Love Me, Kisses
Do all these things and never stop :)
hell yes please
Tease me kiss me hug me hold me pin me down love me #quote
Parenting
Friends, Quotes, I Love You, Sotrue, My Boys, Be A Parents, So True, My Children, Kids Rooms
This is so true!!! Being a parent is not about being a friend... it is so much more!!!
Because I Love You - BUT I AM YOUR FRIEND!!!! inspite of the quote.
#sotrue
Parent First... then you can be something approaching a friend to your child. I believe every child deserves to have parents that are madly and passionately in love with them. I could not say iy better myself. I am having these printout on custom paper and framed to put in both of my kids room as a daily reminder. When they fully understand its meaning they are now grown up enough to go out into the world to make their own lives. With a little of my help when needed.
My dear daughters, I love you too much to be your best friend because you are my children.
.
Intimaci, Slip Brisk, Inspiration, L'Wren Scott, Beautiful, F Scott Fitzgerald, Things, Fitzgerald Quotes, Recover
F. Scott Fitzgerald, why do you write such beautiful things??
F. Scott Fitzgerald #words #quotes #inspiration
they slipped briskly into an intimacy from which they never recovered -f. scott fitzgerald- that's beautiful!
F. Scott Fitzgerald quote #intimacy
hehe
Own Business, Wall Photo, Girls Problems, Funny, So True, Be Single, Love Quotes, Teen Quotes, True Stories
My Teen Quote
Wall Photos
So true❤️
Slutty Girl Problems
I actually have a pretty funny true story to go with this involving a wierdo in Food City...
I've never told anyone I'm taken, BUT, I have not admitted to being single :) depends.jpg (342×350)
Mind your own business!!! LOVE this!!!
; )
True At, Quotes Inspirationall Lov, Damn True, So True, Sooo Truee, Living Proof, Relationships, True Stories, Lost 26
Sooo truee...
So so true! :)
Flavor of the month, eh? lol - also I think most of us are a little overweight, so I am sharing this... I saw this on TV and I have lost 26 pounds so far pretty quickly too http://hcgtrim4summer.com
True story :)
SO Damn TRUE!
Unexpected relationships
Living proof right here :) <3
..
Life, Inspiration, Deserve Somebody, My Husband, Looks Forward, So True, Love Quotes, 30 Years, You Deserve
And I look forward to all of my tomorrows with my husband :)-DW
I can't wait for the rest of my life with my husband!!!
Everybody derserves somebody who makes them look forward to tomorrow. So true!
I love quotes!
Everybody deserves somebody who makes them look forward to tomorrow. #Inspiration #Motivation
you deserve somebody who makes them look forward to tomorrow.
When you say...
Iloveyou, Words Of Wisdom, Relationships Quotes, Remember This, Heart, I Love You, The Real, Love Quotes, Pinky Swear
I love you. I mean it everytime. Those words are powerful and your love has power over me. Saying it is one thing. Showing it is the real power. A power that you couldn't always feel. Shame on me. I should never had let you go a day without knowing you were completely loved every second.
When you say, "I love you", you are making a promise with someone else's heart. Try to honor it. - Love Quote by aida
Iloveyou
words of wisdom for many situations!
Stronger than a pinky swear.
some people need to remember this....
Relationship Quote 445
.
Lawn Ornaments, Dogs, Pet Peeves, Sotrue, Chains, So True, Families, True Stories, So Sad
Puppies are not Lawn Ornaments/ my pet peeve, dogs chained up ALL the time in the yard..Really!!!
So true!! My dogs are family!
true story! Dogs should be a member of the family not a decoration!
I wouldn't say "part of the family" but I def agree dogs needs access to proper shelter and plenty of training and exercise. So sad when ppl just chain a dog outside and ignore it :(
Spooning...Life AND Love
Best Friends, Puppy Love, My Heart, Puppies Love, Baby Dogs, Cute Babies, Sleep Baby, Baby Puppies, Animal
sleeping babies
awww:) puppy love
I'm not an animal person but this just melted my heart
animal best friends - Bing Images
This is too cute! #Baby #Puppy #Cuddling
#Cute #baby #Dogs
Labs are awesome!
Best Friends, Guardians Angel, Baby Dogs, Future Baby, Dogs Pictures, New Baby, Sleep Baby, Chocolates Labs, Dogs Photo
Baby Dog @Monica Parham Hayes
Someone to watch over me! Sleeping baby and dog photo. I love this , I have prob pin it before
Would love to do this with june, cash, & future babies !
Best Friends
I wonder if I can trust our chocolate lab to take a picture like this with new baby. So sweet!
i was admiring the chocolate lab, and then i realized there was a sleeping baby there. how sweet.
.a guardian angel
cute baby and dog picture