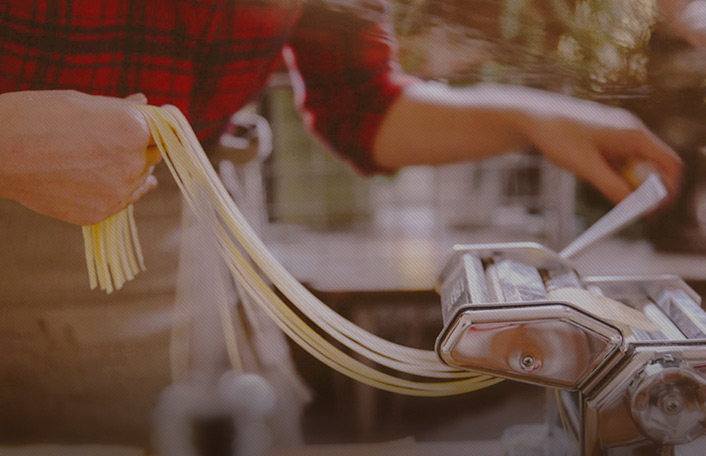 Discover and save millions of hand-picked recipes
Join Pinterest to find (and save!) all the things that inspire you.
50+
billion Pins
to explore
15
seconds to
sign up (free!)
Back to
Books Worth Reading
Books Worth Reading
The Feminine Mystique by Betty Friedan
Feminine Mystique, Girls, Betty Friedan, Books Topic, Books Jackets, Bookahol Life, Impressions Bookshelf, Feelings, Mystique Books
The Feminine Mystique book jacket - Betty Friedan
Another book topic, Girls!
I read this when I was so unhappy and everyone said I had no reason to be. Betty Friedan gave my discontent a name. Once my feelings had a name, I could think about what I had to do to believe that I had a right to seek out my own self-fulfillment.
the alchemist
Paulocoelho, Graphics Novels, Graphic Novels, Dust Jackets, Books Jackets, The Alchemist, Paulo Coelho, Dust Covers, Dust Wrappers
A fresh take on the magical tale of a shepherd's journey by award winning #PauloCoelho
The Alchemist: A Graphic Novel A graphic novel adaptation of Paulo Coelho's sublime masterpiece. The full-colour illustrations help bring this modern classic to life, and allows readers to experience Coelho's tale of the poor Andalusian shepherd boy and the lessons he learners in his travel in a different way.
Flower Fairies
Rose Flowers, Flowers Fairies, Stitches Flowers, Fairies Folk, Cicely Barker, Rose Fairies, Barker Fairies, Cicely Mary Barker, Fairies Tales
Rose Flower Fairy by Cicely Mary Barke
Mary Cicely Barker
The Rose Fairy, Cicely Mary Barker
x
Books Covers, Yann Martel, Lifeofpi, Books Club, Books Worth, Life Of Pi, Favorite Books, Great Books, Club Books
#LifeOfPi
Life of Pi by Yann Martel | was given this for my 23rd b'day, BEST PRESENT EVER | happy to make the statement that this is my favorite book ever, although the end was pretty trippy (what am I talking about, the whole thing was trippy) | haven't seen the movie yet, although I've heard great reviews | SK
Life of Pi by Yann Martel - great book
book cover
Life of Pi - book worth reading.
x
Film, Lionel Shriver, Books Worth Reading, Mothers, Books Movie Music Tv, Amazing Author, Novels, Great Books, Books Review
Great book and my favourite form of contraception
amazing author
We Need to Talk About Kevin - Lionel Shriver
This is about a fictional school massacre. It is written from the perspective of the killer's mother, Eva Khatchadourian, and documents her attempt to come to terms with her son Kevin and the murders he committed. Although told in the first person as a series of letters from Eva to her husband, the novel's structure also strongly resembles that of a thriller. The novel, Shriver's seventh, won the 2005 Orange Prize, a U.K.-based prize for female authors of any country writing in English.
Waiting for the film, now.
x
Northern Lights Philip Pullman, Northern Lights Pullman, Dark Materials, Kids Books, Phillip Pullman, Golden Compass, Philippullman, Kids Reading, Lights Books
The Northern Lights Book 1 of His Dark Materials
One of the most amazing books I've ever read, kids book or not.
10 Great Children's Books That Will Get Kids Reading.
Northern Lights by Philip Pullman; from 'His Dark Materials' trilogy ..not that silly Golden Compass film adaptation! [I don't know if this book is meant for younger readers but I read this as an adult. This story blew me away with its imagination! I adore how Pullman envisions humans as having a 'daemon' which is like an animal soul-form attached with us, changing depending on our emotional feeling & only takes permanent form once you become an adult & your character is determined. SO awesome!]
Phillip Pullman is one of the leading and most celebrated authors of children's fantasy fiction in the UK. His world-famous trilogy, His Dark Materials, has sold close to 15 million copies worldwide. Read the full profile here: http://ow.ly/eIV9D
Northern Lights Philip Pullman This was the first book and trilogy I became obsessed with. You could ask me any question about the 3 worlds and novels and I could answer it within 2 seconds. I knew what every symbol on the alethiometer meant and how to read it. I even aquired my own toy replica which never left my side. These books are a true gem and should have a proud place on every book shelf.
Beautiful Northern Lights book cover. #PhilipPullman
Alice in Wonderland
Worth Reading, Childhood Books, Books Covers, Books Jackets, Books Worth, Alice In Wonderland, Dust Covers, Aliceinwonderland, Lewis Carroll
alice in wonderland book cover | Banned Books: Alice in Wonderland by Lewis Carroll | For Books' Sake
My favorite childhood book..
x
Film, Worth Reading, Book Lists, Atonement, Book Worth, Ianmcewan, Favorite Book, Book Covers, Ian Mcewan
"Atonement" by Ian McEwan. This is one of my favorite books. Ever. and the movie too.
Ian McEwan - Atonement. Still better than the film.
ATONEMENT book cover - Google Search
Anything by Ian McEwan is worth reading
x
Worth Reading, Book Worth, Alan Warner, Favourite Book, Good Book, Publishing Novels, Morvern Callar, Debut Novels, Callar Book
Very good book and film.
Morvern Callar, a great début novel by Alan Warner - http://en.wikipedia.org/wiki/Morvern_Callar
Classic
Worth Reading, Great Expectations, Books Jackets, Books Worth, Novels, Favorite Books, Dust Covers, High Schools, Charles Dicken
Great Expectations- my favorite book
"Great Expectations" by Charles Dickens is my favorite Dickensian novel. I studied it in depth in high school or college -- I forget which.
Russell
Branding Autobiography, Books Enjoying, Books Worth, Branding Books, Booki Wooki, Favorite Books, Reading Lists, Favourit Books, Biographies Books
My Booky Wooky - Russell Brand #biographys #books
Not my favourite book because I did prepare myself for the tragedy and seriousness (what the bloody hell was I expecting!?) but never the less and compelling interesting read
My Booky Wook: Amazon.co.uk: Russell Brand: Books
Both Russell Brand's autobiographies will have you laughing and crying
x
Book 2011, Book Worth, Favourite Book, Favorite Book, Book Reading, Bans Book, Reading Lists, Bookends Beginnings, Catchers In The Rye Book
The Catcher in the Rye - JD Salinger. A classic. My favorite book
The Catcher in the Rye.EVERYONE should read this book! Good to see it's on the reading list in schools today :)
#catcher in the #rye. Def a #book worth reading. #bodybriscoe
My favourite book.
Amazing book
Worth Reading, Irving Books, Books Club, Books Worth, Owens Meani, John Irving, Favorite Books, Great Books, Time Favorite
A Prayer for Owen Meany by John Irving -- first mentioned on page 8 of The End of Your Life Book Club
A Prayer for Owen Meany - John Irving great book!
another great john irving book. IT'S TOTALLY WORTH READING. :)
A Prayer for Owen Meany...my favorite John Irving book, and probably my favorite book of all times (so far) :)
John Irving: A Prayer for Owen Meany - My all time favorite book.