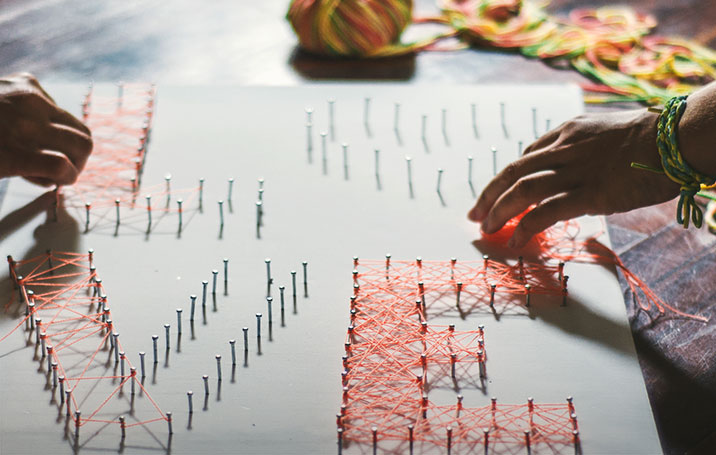 They used Pinterest to find new ways to DIY
Join Pinterest to discover all the things that inspire you.
50+
billion Pins
to explore
15
seconds to
sign up (free!)
Who's This?
Karen O'Neil, The Tardis, The Doctor, Doctors Who, Tim Burton, Jack O'Connel, Dr. Who, Nightmare Before Christmas, Jack Skellington
There should be a sequel to 'The Nightmare before Christmas' called 'The Nightmare before Tardis' when Jack goes back to the door-woods-thing, and there's a new door that leads to the Tardis. TIM BURTON! STEVEN MOFFAT! Get the fuck on this!!!!!!!!
Dr who meet nightmare before christmas
Jack Skellington finds the door to the TARDIS. Doctor Who / Nightmare Before Christmas mash-up.
The Nightmare Before Christmas / Doctor Who - Jack Skellington and the Doctor (by Karen Hallion) cool goth and sci fi loviners tshirt...tim burton meets dr.who
Adorable little serial killers. I still love my cat.
Website, Web Site, The Oatmeal, Serial Killers, Too Funny, Funny Stuff, I Love Cat, Hate Cat, Murders Cat
Cats Kill. Funny Stuff
man's adorable little serial killers... Too funny not to pin lol
I apologize for the naughty word in this. However it is too funny not to share. I love cats, and my last two were both capable killers, despite being front declawed.
Favorite website! This guy is my soulmate.
I hate Cats! This is too funny
Cats are adorable little serial killers. Love The Oatmeal!
Murderous cats I hate cats.
British
Heart, Doctors Who, Things British, Harry Potter, British Stuff, Totally Anglophil, T Shirts, United Kingdom, Union Jack
Civilization - United Kingdom - ESL Resources
British At Heart. Union Jack.
T shirt: British at Heart
all things british - Google Search
British Stuff
total anglophile
Im really not British at heart but I do love me some Doctor Who, Torchwood, Beatles and Harry Potter!
ron effing swanson
Laughing, Parks And Recreation, Swanson Pyramid, Ron Swanson, Awesome, Funny Stuff, Ronswanson, Posters, Man
Friday Funny Stuff
The Ron Swanson Pyramid of Greatness. Parks & Recreation is an awesome show.
For my Ryan who laughs at everything Ron Swanson says.
Swanson Pyramid of Greatness - Parks and Recreation. #ParksAndRecreation #RonSwanson
I love this! Ron Swanson's Pyramid of Greatness. Parks and Recreation. This man is a gem.
Parks and Recreation: Ron Swanson Pyramid of Greatness Poster
Sherlock.
Laughing, Quotes, Funny Stuff, Humor, Ecards, Things, Random Pin, Sherlock Holmes, Insults
I'm Not Insulting You #humor
Image via We Heart It https://weheartit.com/entry/135737841/via/13802995 #ecards #funny #insult #sarcasm
"No, no, no. I'm not insulting you. I'm describing you." -Sherlock Holmes #lifeinquotes
me when people thing that im insulting them
Funny Quotes & Pictures To Give You A Belly Laugh 7
Chris Hemsworth
Eye Candy, Celebrity Style, Chris Hemsworth, Christian Grey, Bows Ties, Chrishemsworth, Bowties, Sharp Dresses Man, My Man
Chris Hemsworth, serious eye candy! :)
Chris Hemsworth Bow Tie
chris hemsworth- my man
Christian Grey <3 -- Chris Hemsworth <3 #FiftyShades <3<3
Chris Hemsworth in a bowtie. STOP <3
Every Girls Crazy bout a sharp dressed man.

by Frazer Harrison
Space Invaders- Mini Cooper
Minis Paintings, Brazil Cars, Spaces Cars, Spaces Invaders, Minis Spaces, Invaders Cars, Minis Cooper, Design Speed, Paintings Minis
Cool painted mini #mini #painting
Space invader mini cooper. Nice.
space car
Strawberry Anarchy: Cool Space Invader Car
brazil car wraps - Google Search
Mini Space Invaders
Can't wait!
Dark Night, Killers Heels, The Dark Knights, Cat Women, Catwomen, Knights Rise, Poster, Darkknight, Anne Hathaway
"The Dark Knight Rises" Catwoman poster. Dem killer heels.
The Dark Knight Rises Catwoman #tdkr #thedarkknightrises #thedarkknight #darkknight #batman #catwoman #annehathaway
Cat women is pretty badass in the new batman! Finally!
"The Dark Knight Rises" Catwoman poster. Such a good movie and Anne Hathaway was amazing as catwoman! It's heartbreaking that it's the last one!! GREAT MOVIE!!
Dark Night Rises Catwomen
The Dark Knight Rises poster for the Catwomen
So silly it made me lol
Racket, Funny Encouragement, Racquet, My Life, Truths, Too Funny, So True, So Funny, Thunder Thighs
Omg! Too funny nd so true!
Funny Encouragement Ecard: While I was running today I heard someone clapping, it was just my thighs cheering me on. So True!!!! :(
too funny and that's the reason why I'm running, to lose those thunder thighs, lol
Too funny! @Elizabeth Marks, I think it's the story of my life!!! :P
this was funny but not so funny... truth...
So funny, but yet so true! LOL!