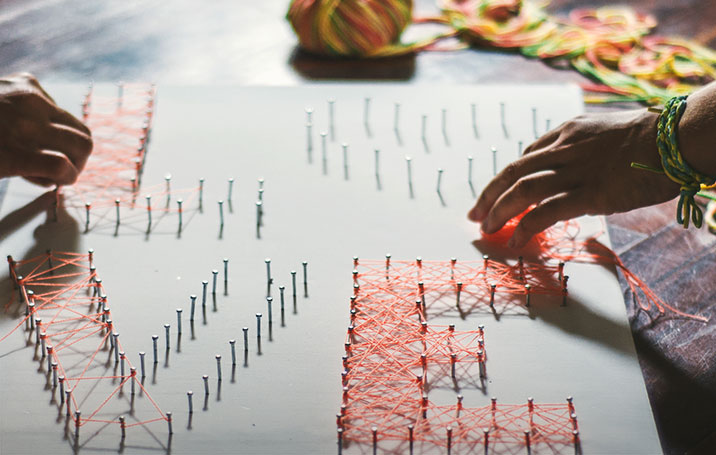 They used Pinterest to find new ways to DIY
Join Pinterest to discover all the things that inspire you.
50+
billion Pins
to explore
15
seconds to
sign up (free!)
@Melissa Squires Squires HinesEiffel tower ornament free printable. Add some black-micro glitter
Template, Printable, Diy Paris Crafts, Tours Eiffel, Torres Eiffel, Eiffel Towers Crafts, Paper Cutout, Paper Crafts, Paper Toys
eiffle tower paper craft simple template - Google Search
Tour Eiffel paper toy
Free printable paper toys
TEMPLATE - Eiffel Tower- Paper Cutouts by PaperToys.com .
torre Eiffel
Eiffel Tower Template Printable | Last video of my Eiffel tower ornament
My DIY Projects: DIY Butterfly Interior Decor
Wall Art, Wall Decor, Idea, Guest Books, Butterflies Wall, Walldecor, Diy, Black Wall, Paper Butterflies
Rubyna: Wedding Wednesdays - Guest Book Ideas
black wall decor ... for you ken
DIY Paper Butterfly Wall Art / Collage
Party or Photo backdrop idea! Beautiful Butterfly Wall Decoration | DIY & Crafts Tutorials
Walldecoration butterflies: Dutch DIY on the website
DIY Paper Butterfly Wall Decorations
Starbucks Create Your Own Tumbler
Travel Mugs, Diy Plastic, Plastic Cups, Gifts Ideas, Parties Favors, Starbucks Tumblers, Favors Ideas, Coffee Mugs, Photo Collages
Templates for creating a photo collage in Photoshop to use in the Starbucks "Create Your Own Tumbler" travel mugs.
psd template for customizing your Starbucks tumbler
Create your own coffee mug or create your own tumbler.
party favor ideas
Cristal template- to decorate yr x-mas tree, window or mobile
Cristal Templates, Diy Crafts Christmas Window, X Mas Trees, Origami Paper, Crystals Templates, Christmas Trees Geometric, Paper Crafts, Decor Yr, Paper Gems
Cristal template- to decorate yr x-mas tree, window or mobile #DIY #crafts
Crystal template- to decorate yr x-mas tree, window or mobile
Papercut or origami paper gem, stone?
Use different colored paper
Lights Lanterns, Origami Paper, Origami Lights, Fairies Lights, Christmas Lights, Paper Light, Diy Lights, Lights Ideas, Origami Lanterns
Neat Christmas Light Idea
Origami christmas light lanterns
Very Clever! Origami lights. Would be so cute on a string of Christmas Lights!
Paper light cover tutorial / origami for string lights.
DIY lights (use diff origami papers blue, green etc) to match room
Origami light covers for fairy lights
Origami lanterns to put over Christmas lights as decorations.
Banner collage from Paper Whimsy...love this!
Free Printable Banners, Banners Collage, Pennant Banners, Banners Garlands, Free Printable Buntings, Vintage French, Paper Whimsy, Antique, Printable Vintage
antique pennants from www.paperwhimsy.com (i need to use old pics for this to work)
Digital downloads from Paper #Banner #Garland| http://garlandberneice.blogspot.com
Digital downloads from Paper Whimsy #pennant #banner #vintage #image
Free printable banner collage from Paper Whimsy
Free printable vintage French banner.
Baby Mobile. Love it!
Idea, Nurseries, Little Girls Rooms, Baby Girls, Baby Rooms, Butterfly Mobile, Handmade Chandelier, Butterflies Mobiles, Paper Butterflies
diy butterfly chandelier– I wonder if my granddaughter would like these hanging in her bedroom Ideas, Little Girls, Babies Room, Girls Room, Baby Room, Baby Girls, Butterfly Mobile, Butterflies Mobiles, Paper Butterflies
how to make a paper butterfly mobile~ so sweet for a nursery or little girls room
Handmade Chandelier - freezer paper Butterfly Mobile
fish
Origami Fish, Koi Ponds, Rainbows Fish, Modern Metropolis, Rainbows Origami, Origami Art, Colors Fish, Kids Rooms, Origami Koi
Origami Koi pond by Sipho Mabona #koi #fish #paper #origami #art #pond #design #rainbow
Origami koi installation for kid room.
Colorful fishes
origami fish | The Most Beautiful Origami Art - My Modern Metropolis
Rainbow Origami Koi Fish
Rainbow fish origami art
Cupcake liner flowers
Crafts Ideas, Paper Flowers, Diy Cupcakes, Cupcakes Wrappers, Rainy Day Activities, Cupcakes Rosa-Choqu, Flowers Tutorials, Cupcakes Flowers, Cupcakes Liner Flowers
DIY: cupcake liner flowers - Fun rainy day activity! Great idea to use up cupcake wrappers since I now have silicone...
DIY: cupcake liner flowers - must make. #cupcake #flower #craft
DIY: cupcake liner flowers - Fun rainy day activity! More paper flower ideas... looks easier than most.
#DIY: cupcake liner flowers #Tutorial
DIY cupcake liner flowers decorating ideas craft ideas diy
pastel paper swallows
Mabona Origami, Pastel Cerveza Tennis, Soft Colors, Sipho Mabona, Paper Birds, Rainbows Origami, Origami Art, Origami Birds, Bedrooms Wall
origami artist Sipho Mabona Paper Birds
Beautiful soft colors
Sipho Mabona's origami art... amazing!
Rainbow Origami Birds MABONA ORIGAMI
Pass the Pattern — Celebrating origami: could mount on board to be attached to bedroom wall

by MABONA ORIGAMI
DIY Tower :)
Vintage Posters, Tours Eiffel, Idea, Paris Eiffel Towers, Theme Parties, French Vintage, Free Printable, La Tours, Vintage Image
lovely vintage posters of paris
DIY Paris Eiffel Tower Printable
La Tour Eiffel Look at their Flickr page for loads of great French vintage images
French themed party
A lot of free printable French vintage images
Tons of fun free printable ideas, crafts, and activities #print
idea for above the couch
Wall Decor, Idea, Wallart, Maps Canvas, Wall Maps, Blank Canvas, Diy Canvas, World Maps, Diy Wall Art
DIY Canvas Painting Ideas | Roundup: 6 DIY Wall Art Ideas Using Maps » Curbly | DIY Design ...
DIY Tutorial: DIY Wall Art / DIY canvas map wall decor - BeadCord
100 Creative DIY Wall Art Ideas to Decorate Your Space via Brit + Co. Coffee age the wall map and do this in the spare room!
100 Creative DIY Wall Art Ideas to Decorate Your Space via Brit + Co. world map
Map canvas DIY....Miss needs this idea, it would make packing the map to move it easier!!! She has had one in every home she has had including several now!
Fold This Bat-Winged Heart
Ideas, Origami Tutorials, Batwing Heart, Bats Wings Heart, Bats Heart, Heart Origami, Paper Crafts, Origami Heart, Halloween
New Paper Craft: Halloween - Bat-Winged Heart Origami Tutorial
Origami Batwing Heart
Cute idea for Halloween: an origami heart with bat wings
How to fold an origami winged bat heart! I love this idea!
paper bat crafts | this halloween paper craft is a bat winged heart origami designed by ...
wind-up paper butterflies
Crafts Ideas, Diy Crafts, Diy Tutorials, Greeting Cards, Make Paper, Monarch Butterflies, Windup, Wind Up Paper, Paper Butterflies
Wind up paper butterflies, pop em inside greetings cards !
DIY wind-up paper butterflies- craft idea
Wind up Paper Butterflies | DIY Crafting Fun
windup paper butterfly - put inside greeting card
wind-up paper butterflies #Monarch #Butterfly #Wedding
How to make paper butterflies
DIY tutorial for a wind-up paper butterfly. Put it inside a greeting card and it flies up when the recipient opens it.