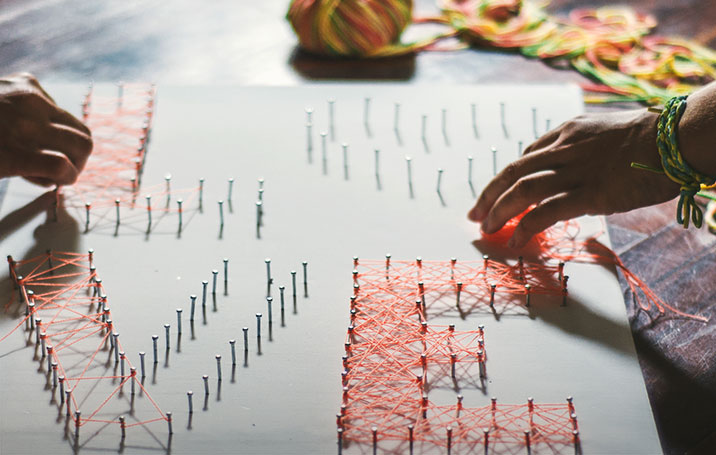 They used Pinterest to find new ways to DIY
Join Pinterest to find all the things that inspire you.
50+
billion Pins
to explore
15
seconds to
sign up (free!)
Love...
Germanshepherd, Belgian Malinois, Sweet, Best Friends, Pet, Therapy Dogs, Service Dogs, German Shepherd, Bestfriend
My heart just melted. So sweet. Hayden and I want a German Shepherd so bad.
Juno, a rescue Belgian Malinois, who acts as a service dog for Lucas, a little boy with Sanfilippo syndrome this is so sweet! the dog love the boy and the boy loves the dog!!!:)
#dogs #love #bestfriends #animals #pets
Human`s Best Friend - Therapy dog
True Love #serviceanimal #bestfriends #companion #germanshepherd
As nearly anyone who has adopted a dog or cat from a shelter can attest, there's something special about a rescued pet; it's as if the animal senses he's been given a second chance at life. That's certainly the case with Juno, a Belgian Malinois who was rescued from a shelter just days before she was to be euthanized. But since coming to live with her family in Alcoa, Tenn., Juno has taken on the role of rescuer to four-year-old Lucas Hembree. Lucas suffers from Sanfilippo syndrome, an inherited, metabolic disease caused by the absence or malfunctioning of an enzyme needed to break down long sugar molecules. As the disease progresses, children lose the ability to speak, walk and eat. The disease also causes severe neurological damage that leads to aggressive behavior, hyperactivity and seizures. "The most catastrophic thing parents hear when they learn their child has this disease is that there's no cure or treatment available," says Lucas' father, Chester. Unless that changes, Lucas isn't expected to live past the age of 15 and may be in a vegetative state by the time he is eight. Realizing that every moment is extra precious, Chester and his wife, Jennifer, want their son to experience as much as he can while he still has the capacity to enjoy it. Prayer and persistence So when the disease started to take a toll on Lucas' joints, Chester looked into getting a service dog to keep Lucas steady when he walked. "I was told that a service dog would cost at least $15,000, and that Lucas wasn't a good candidate because of his deteriorating abilities and his behavior," Chester says. "I refused to accept this answer." A combination of prayer and persistence led Chester to Juno. "I came across a posting about her on a rescue group's website," he says. "I had the feeling in my gut that I had to go see this dog." The whole family made the two-hour trip to meet Juno, who was being held at an east Tennessee shelter. "She was emaciated, and was days away from being euthanized," Chester says. "She had been surrendered to the shelter because her previous owners didn't understand the Belgian Malinois." Courtesy Of The Hembree Family / Vetstreet.com Chester Hembree training Juno to bark on command. He said Juno was "phenomenal" and "exceeded all expectations" during the training. She picked everything up very quickly. Fortunately, Chester did. He'd gotten to know and love the breed while working as a law enforcement officer years earlier. "I used to help with the training of police K-9s, and our dogs were Belgian Malinoises," he says. "I loved their desire to work and their 'never quit' attitude." In addition to being a popular choice for police dogs, the breed is often used in combat. In fact, it's believed that the dog that helped Navy SEALs take down Osama bin Laden was a Belgian Malinois. Showered with love and affection But while the breed has proven its prowess on patrol and in combat, Chester needed to be sure Juno would be a suitable service dog for his little boy. "I put her on a loose leash and she walked with me and never pulled," Chester says. "Next came the Lucas test. They took to each other immediately, like kindred spirits." The Hembrees brought Juno home and showered her with love and affection. "I wanted to make sure she had plenty of time to adjust to the family before I started the formal training," Chester says. Yet, from the beginning there seemed to be something instinctive about their relationship. One day, Chester noticed Juno circling Lucas while he was in his wheelchair. "She was whining and nudging him with her nose," Chester says. "I checked his oxygen levels and they were very low." After giving him oxygen, Lucas returned to normal and Juno greeted him with licks and affection. Courtesy Of The Hembree Family / Vetstreet.com Lucas and Juno received more than 6,000 Christmas cards from well-wishers. This was the first batch. "That's when I knew she had the ability to pick up on his neurological changes," Chester says. "Now she alerts us when Lucas is about to have a seizure or if his oxygen levels drop really low. She has saved him several times." Juno has become a literal shoulder for Lucas to lean on when walking, and a calming influence when he's agitated. And while Chester makes sure that Juno gets time off, he says that it's hard to get Juno to leave Lucas' side. "You don't see one without the other close by," he says. "It really feels like it was meant to be." To learn more about Lucas you can go to the Facebook page that his dad writes from Lucas' perspective.
Juno, a Belgian Malinois who was rescued from a shelter just days before she was to be euthanized. She is now the best friend and service dog to Lucas, a boy dying of Sanfilippo syndrome. Photo: The Hembree Family / Vetstreet.
Top 10 Calorie Burning Cardio Exercieses
Workout Exerci, Burning Calories, Tops 10, 10 Calories, Work Outs, Cardio Workout, Calories Burning, Weights Loss, Burning Cardio
Top 10 calorie burning Cardio Work outs
Burning calories doesn't have to be your main focus when it comes to working out, but it something we tend to pay attention to especially if you're focused in weight loss. This chart gives you an idea of how many calories you can burn based on your weight and the type of exercise done.
Top 10 Calorie Burning Cardio Workouts
it's not worth it
Remember This, Chocolates Cakes, Food For Thoughts, Junk Food, Healthy, Worth It, Fast Food, Running Motivation, Workout
Always think about this. A lot of people usually do when it's too late & already at the gym & realize it absolutely wasn't worth it. ➤➤ I like to work out early in the AM, so the thought is branded in my mind at the START of my day. + I hate sabotaging a good workout
How much running to run off junk food eaten.. Is it really worth it?
Is it really worth it? I need to remember this!
Good way to keep accountible to healthy eating
Food for thought
Is it worth it? I think the chocolate cake may be worth it!
fast food is never worth it!
everybody is a genius
Remember This, Judges, Einstein Quotes, Art Prints, Trees, Albert Einstein, Book Jackets, Dust Wrappers
Everybody is a genius. But if you judge a fish by its ability to climb a tree, it will live its whole life believing that it is stupid. - Albert Einstein Art Print by Tracie Andrews - modern - artwork - Society6
Remember this before judging others.
Love this #quote from #AlbertEinstein! What about you? Inspirational Motivational Quotes
Everybody is a genius but if you judge a fish by its ability to climb a tree it will live its whole life believing that is it stupid albert einstein quotes
Which one?
Pears Shapes, Loo Weights, Boosting Metabolism, Protein Sourc, Lose Weights, Simple Weights, Body Types, Weights Loss, Body Shapes
Body types.... Apple and Pear.
Pear-Shaped Curvy Women | the pear shaped body is the most common female body shape if you hips ...
What To Do When You Just Can't Lose Weight | Help With weight loss
The Fucoidan-rich limu moui extract in LIMU LEAN will help boost metabolism and control cravings. Contains a blend of six different protein sources to support a lean and trim body. Maximizes your bodys normal digestive systems and helps you feel better inside and out. Helps burn body fat while increasing lean tissue. Has 20 essential vitamins and minerals to satisfy your bodys desire for health.
Pear shape for sure! Great article on weight loss plateau!
To be yourself is all that you can do.. @lavifisher @lucreeezia
Laughing, Stuff, Quotes, Funnies, Humor, I M Batman, Things, I'M, Superhero
perpetualkid.com - this site has lots of fun stuff.
Dark Humor Quotes | ... you can be Batman... Then better be batman - The Dark Knight Rises
I saw this on a church sign and it made me laugh even harder =)
Sure thing
I'm Batman
#humor #funny #lol #captions #batman
superheros heck yes
this makes you think about smoking or really quitting smoking #smoking #health
3 Months, Quit Cigarettes, Quit Smoking, 1 Years, Start Repair, Health Tips, 10 Years, Weights Loss, Smoking Start
Health Tip: Stop Smoking~Start Repairing Sponsored by AllMed Comprehensive Care Center in Bensalem, PA
Stop Smoking Start Repairing (quit smoking)
I quit almost 3 months now.stop smoking, start repairing