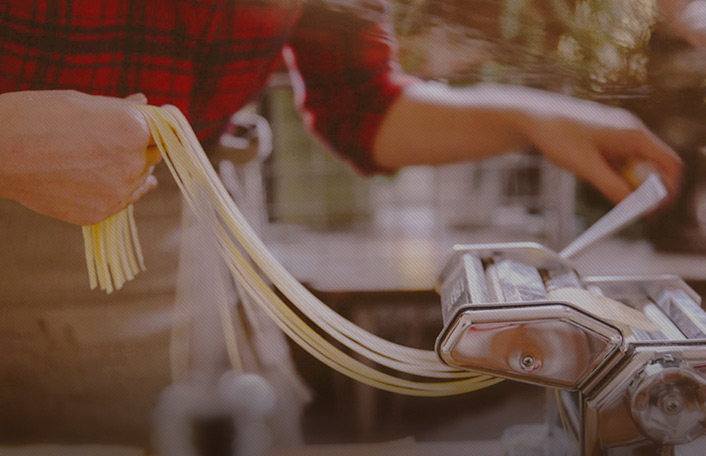 Discover and save recipes to try on Pinterest!
Join Pinterest to discover all the things that inspire you.
50+
billion Pins
to explore
15
seconds to
sign up (free!)
Jenny some of these sound AWESOME.....Love these morning class greetings. What a FUN way to begin a school day!
Mm Ideas, Guidance Ideas, Greeting Ideas, Awesome Lov, Schools Mornings, Meeting Ideas, Teaching Style, Mornings Meeting Greeting, Classroom Mornings
Guidance Ideas
Morning Meeting Ideas
MM ideas
Morning Meeting Greeting ideas
everything can be modified to the needs of your teaching style and the needs of your students! Freebie Morning Meeting Greetings via Wonder Teacher
Let's Get Moving Together! FREEBIE
Physics Activities, Student, Teacher Folder, Ideas Freebies, Moving Together, Substitute Teacher, Physics Education, Rainy Days, Heart Pumps
Let's Get Moving Together! FREEBIE Subjects: Physical Education, Character Education, Back to school Grade Levels: 2nd, 3rd, 4th Resource Types: Activities Printables, Cooperative Learning
Brain Break Ideas Freebie!
Classroom management ideas: FREE Let's Get Moving packet. These are great activities that get students' hearts pumping while encouraging cooperation and teamwork. Nice for back-to-school, rainy days, and/or substitute teacher folders.
Let's Get Moving Together: Physical activities that encourage cooperation.
FOR WORD WORKS... It's a file folder laptop! The kids write the words then practice "typing" them on their own laptop! :)
Practice Types, Folder Games, Folder Laptops, Words Work, Word Work, Spelling Practice, Kids Writing, Spelling Words, File Folders
Laptop Word Work File Folder Game (Write words, practice typing them)
FOR WORD WORKS... It's a file folder laptop! The kids write the words then practice "typing" them on their own laptop! :) could use spelling words or sight words
Use for spelling practice. FOR WORD WORKS... It's a file folder laptop! The kids write the words then practice "typing" them on their own laptop! :)
Morning Meeting Activities
Mandy Funk, Classroom Community, Morning Meetings, Schools Ideas, Teaching Ideas, Shared Activities, Education, Mornings Meeting Activities, Classroom Ideas
Morning Meeting Activites by Mandie Funk via slideshare

by Mandie Funk
Good Morning Song---what a cute way to start your day! :)
Happy Thoughts, Nightgood Mornings, Start, Greeting Cards, Mornings Songs, Kindergarten Esl, Colors Happy, Inspiration Quotes, Mornings Quotes
best wishes ,life,hope,joy,wonderful, Good morning ~ Inspirational Quotes, Motivational Pictures and Wonderful Thoughts
Good Morning Greetings | Good Morning! Free Good Morning eCards, Greeting Cards, Greetings from ...
good morning quotes to start the day | Good Morning…!
It's our Good Morning song! It's one of KiboomuKidsSongs.com most requested songs! Perfect for preschool, kindergarten, ESL.
Free weather chart!
Idea, Free Weather, Weather Charts, Homeschool, Kindergarten, Kids, Education, Free Printable, Weather Boards
Free weather chart! #teachingkidsaboutweather #free #printable
Free weather chart! Kindergarten science.
Great weather board. This website has some other fun stuff too
Free weather chart for kids! Too cute.
How adorable is this weather chart! I am going to put this to use on Tuesday Homeschool day with my Ethan! Too cute and it's a FREEBIE!
Free weather chart! cute idea to do everyday once the kinds come in the morning, after recess, etc.
pinterest education ideas | Back to School Ideas / Classroom Weather chart
Morning Meeting games and greetings
Mornings Meeting Games, Circle Time, Greeting Ideas, Circles Time, Gifts Ideas, Schools Ideas, Meeting Ideas S Acting, 5Th Grade Classroom Games, Classroom Ideas
8 pages of morning meeting greeting ideas - responsive classroom
Page 1 - Morning Meeting Games and Greetings
Education World: Best of the Icebreakers | Ice Breakers | Getting to Know You Activities | First Day of School | Back to School- i like the Venn Diagram idea
Middle Schools, Good Ideas, Recipes Cards, Recipe Cards, Icebreakers Collection, Education Ice, Index Cards, Ice Breakers, Diagrams Ideas
Ice Breakers for middle school
There are a few great ideas in here...definitely using the index card one!
Education World: Best of the Icebreakers. There are several good ideas to use with upper elementary students.
Educational Ice Breakers!
Best Icebreakers Collection
Recipe Card Mix-Up
another way to look at morning messages
Mornings Messages, Schools Ideas, Mornings Chatter, Teaching Ideas, Chat Messages, Messages Ideas, First Grade Mornings Meeting, 1St Grade, Classroom Ideasgen
Morning Message... I like the idea of having the children write an answer to the morning question as their wake-up work.
Life in First Grade: Morning Chatter
Good Morning Chant
Blog Hop, Pockets Full, Good Mornings, Good Bye, Morning Meetings, Do You, Mornings Poems, Classroom Ideas, Mornings Meeting
Pocket Full of Kinders!: MY First Blog Hop: Classroom Pics Post Yours! I am excited Good morning poem
Super cute Good morning poem; there is a good bye poem too