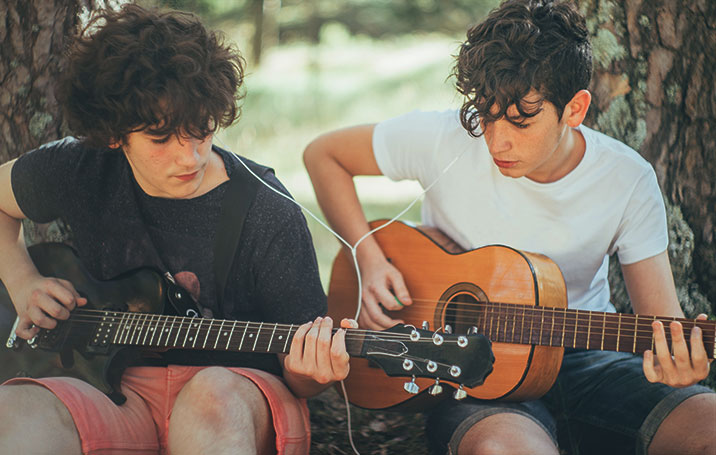 They used Pinterest to find new songs to learn
Join Pinterest to find all the things that inspire you.
50+
billion Pins
to explore
15
seconds to
sign up (free!)
Art Deco fridge
Yellow Art, Art Nouveau, Vintage Kitchens, Deco Refrigerators, Styles Fridge, Deco Styles, Vintage Refrig, Art Deco, Artdeco Fridge
GORGEOUS STYLE AND COLOUR. This Art Deco style fridge is based on photos of a Crosley 'Shelvador' refrigerator from the 1930s that can be seen at the South Kensington Science Museum. http://www.sciencemuseum.org.uk/images/i012/10240866.aspx
Art Deco refrigerator. Very (cough) cool.
#ArtDeco fridge
Art Deco fridge. Seems you can art deco ANYTHING. Lemon yellow vintage kitchen
Vintage yellow Art Deco fridge. PHOTO.
Industrial Pipe Shelving
Kitchens, Idea, Industrial Shelves, Diy'S Industrial, Pipes Shelves, Open Pantries, Pipe Shelves, Industrial Pipes, Shelves United
getting organized an awkward unused space becomes an open pantry, closet, kitchen design, storage ideas, DIY industrial pipe shelving
Sell our aqua china cabinet in dining room and use that wall space for open industrial shelves. --->Tips for making a DIY industrial pipe shelving unit. Customize your own!
Tips for Making a DIY Industrial Pipe Shelving Unit. Love this idea for the kitchen
pastel stripes
Kitchens, Idea, Agneta Livijn, Pastel Cerveza Tennis, Teas Cups, Color, Pastel Colour, Ceramics, Stripes
pastel coloured cups
decorations ideas - thrift shop tea cups
Painted stripes // Agneta Livijn ceramics
Agneta Livijn #kitchen interior design #kitchen design ideas #kitchen decorating| http://colorful-roses-alanna.blogspot.com
Cute idea for color and designs! Agneta Livijn ceramics
Cake tins...
Cakes Tins Hav, Vintage Kitchens, Cakes Carriers, Vintage Tins, Tins Cakes, Green Vintage, Vintage Cakes, Cakes Tins Carrie, Boxes Met Tins
Red, yellow, and green vintage cake tins
#Red, #yellow, and green #vintage #tins
Tin cake carriers
Moby Measuring Cups
Whales Measuring, Anthropology, Beaches House, Anthropology Com, Mobi Measuring, Cute Whales, Measuring Cups, Random Stuff, Blue Whales
Moby Measuring Cups, blue whales
Anthropologie - Moby Measuring Cups on Wanelo
More Random Stuff I Don't Need But Kinda Want… : Mody measuring cups
Cute whale measuring cups :)
Whale Measuring Cups - Anthropologie
Moby Measuring Cups - cute for a beach house
amazing pantry
Kitchens Design, Dream Pantries, Traditional Kitchens, Tobacconist Shops, Tobacco Shops, Armoire, Kitchens Pantries, Kitchens Cabinets, Kitchens Storage
Traditional Kitchen Design, Pictures, Remodel, Decor and Ideas - page 2
Inspiring Kitchen Cabinet Storage Ideas to Store Kitchenware: Classic Cupboard Kitchen Cabinet Storage Ideas Kitchen Pantry ~ sabpa.com Kitchen Designs Inspiration
Kitchen storage. Awesome! Could probably refit an old armoire like this custom cabinetry.
my dream pantry. Kitchen Design, Pictures, Remodel, Decor and Ideas As technology advances, so do kitchens' design and efficiency. The introduction of the kitchen island has lent more flexibility to the positioning of the kitchen cabinets and kitchen sink, and helped make open plan kitchens and dining rooms a reality.
kitchen "pantry" - I like modular cabinetry like this - especially re-purposed armoirs, dressers, etc..
Jacaranda Large Colorblocked Spoons
Kitchens, Awesome Products, Spoons Fairtuesdaygift, Large Colorblock, Colorblock Spoons, Jacaranda Colorblock, Gifts Idea, Wooden Spoons, Jacaranda Large
Jacaranda Large Colorblocked Spoons They are made in Africa. Might be nice to get a couple and hang them in the kitchen.
My mother-in-law would love these for entertaining! Jacaranda Large Colorblocked Spoons #fairtuesdaygifts
jacaranda colorblocked spoons, lydali
Color blocked, wooden spoons~ Ali Price / Lydali
antique pickle castors
Vintage Pickling Jars, Pickling Caster, Pickling Jarscastorshold, Blue Glasses, Pickling Castor, Cobalt Glasses, Cobalt Blue, Antiques Pickling, Glasses Pickling
antique pickle castors- use for q-tips and other necessities?
Three Blue Glass Pickle Caster Sets
Install Beaded Board
Kitchens Design, Open Shelves, Decoration, Farms Sinks, Farmhouse Sinks, Kitchens Idea, White Cabinets, Open Shelving, White Kitchens
BHG - kitchens - gray, beadboard, backsplash, farmhouse, sink, polished nickel, bridge, faucet, white, open, shelves, butcher block, countertops, white, kitchen, cabinets, schoolhouse, pendant, beadboard backsplash, beadboard kitchen, kitchen beadboard, gray beadboard, gray beadboard #kitchen design #kitchen decorating before and after #living room design #kitchen interior design| http://livingroomdesignalena.blogspot.com
love this white kitchen, open shelves and farm sink!
Farmhouse sink, white cabinets, open shelving and antique details - Dream Kitchen!
open shelves, sink, light, counter top. beadboard - great kitchen ideas. practical and pretty