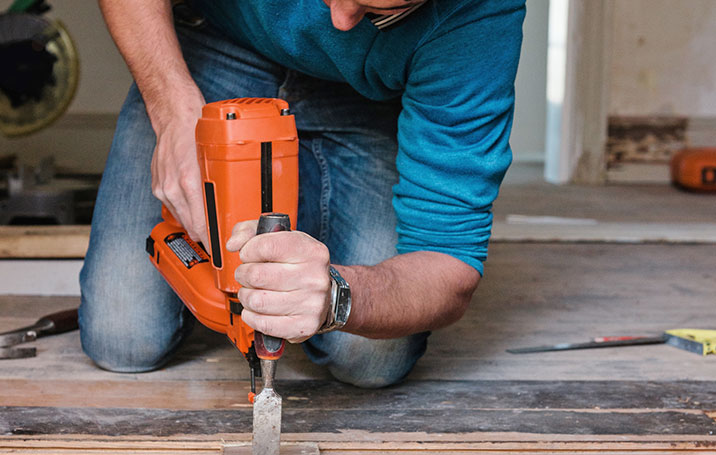 He used Pinterest to redo his floors
Join Pinterest to find all the things that inspire you.
50+
billion Pins
to explore
15
seconds to
sign up (free!)
Back to
MESA DE TRABAJO JOYERIA
MESA DE TRABAJO JOYERIA
might be a good idea for new garage area for finishing projects
Jewelry Workbenches, Garage Workshop, Jewels Workbenches, Jewelry Workshop Idea, Carvings Workbenches, Woodcarv Workbenches, Simple Workbenches, Garage Shops, Woods Building
jewelers workbench
carving workbench
simple workbench - I so want this!
Pinned from
Uploaded by user
Connie Fox Studio - Soldering Station, Love it! GREAT SETUP!
Soldering Stations, Jewelry Studios, Studios Tours, Connie Foxes, Foxes Metals, Bricks, Foxes Studios, Metals Fabrics, Fabrics Studios
Connie Fox Studio - Smart soldering station, I like the bricks around the sides.
Alice Potter at Gray St. Workshop's soldering station.
Bones Photography, Gray St.
Gray St | por Alexandra Bone Photography

by Alexandra Bone Photography
Homemade Tool Storage Ideas | Clever Tool Storage: Drill Bits and Other Pointy Tools
Clever Tool Storage: Drill Bits and Other Pointy Tools Try this quick, simple solution to workbench clutter. Organize and store all those small shop tools and accessories that clutter your workbench in a chunk of foam insulation. It'll hold drill bits, router bits, screwdriver bits and a host of other little things and keep them close at hand.
Clever Tool Storage: Drill Bits and Other Pointy Tools - Article | The Family Handyman
Tools Storage, Workshop Storage, Tool Storage, Pointi Tools, Drills Bit, Storage Idea, Family Handyman, Clever Tools, Foam Insulators
_etsyfeaturedshop-breema-jewelry-etsyinternational-oblissjewellry-002
Offices Desks, Work Area, Atelier Studios Tal, Jewels Workbenches, Jewelry Studios, Benches Sets, Workbenches Spaces, Black Studios Workshop, Black Boards
O Bliss - work area
little workbench space
black board
Great Bench Set up!
Office desk.
[Ganoksin] Build Your Own Basic Jewelers Bench
Jeweler Workbenches, Workbenches Plans
DIY jeweler's workbench plans
jewelry maker's workbench by haysuz1985
Jewelry Workplace, Studios Workspace, Studios Spaces, Jewelry Maker, Jewelry Studios, Work Spaces, Studios Idea, Crafts Idea, Maker Workbenches
jewelry maker's workbench by haysuz1985, via Flickr

by haysuz1985
Jewelry Workbench
Blacksmith Metalworking, Good Ideas, Jewelry Making, Tree Stumps, Jewels Benches, Crafts Room, One Piece, Stumps Workbenches, Trees Stumps
Stump Workbench top View I love it
Spiral Earrings - One Piece Design in Pure Niobium. $35.00, via Etsy.
jeweler's tree stump
good idea, I think you could try a hitch to get close...
This is just the coolest jewelers bench!! See you can do a lot in a small space. Jewlery set up for craft room
Jewelers Bench
Benches Desks, Jewelry Inspiration, Vintage Jewels, Jewels Benches, Jewelry Benches, Work Spaces, Jeweler Benches, Metalsmithing Workbenches, Jewelry Workspace
This home work space is a jewelers bench.
Jewelry bench
JSI Jewelry Workshop in Switzerland - really cool table.
Workbenches
Emily Benoist Ruffin
Jewelry Workbenches, Workshop Inspiration, Tools Workshop Joinery, Benches Idea, Workspaces Studios Garage, Jewels Workshop, Workshop Studios, Studios Workshop, Storage
storage idea for jewelry workbench
Pinned from
Uploaded by user
silversmith tools
Blacksmithing Inspiration, Old Tools, Blacksmithing Metalsmithing, Blacksmithing Tools, Silversmithing Apprent, Smith Tools, Silversmithing Shops, Trees Stumps, Silversmithing Tools
Grandad had all the old tools, the plane, the hammer. I still have a picture frame that Grandad made.
smithing tools
blacksmith tools
silversmith tools for my tree stump
Tools at the Golden Ball Silversmith shop
Blacksmith inspiration - clever [ use old telephone log if you can still find it ]
workbench
Workbenches, Workspaces
Closet work space / workbench
My New Studio by inbarbareket, via Flickr
Jewels Desks Benches, Metalsmithing Art Studios, Studios Workspace, Jewelry Studios, Studios Idea, Desks Idea, Jewelry Idea, Inbarbareket Photo, Studios Workshop
Desk ideas
Explore inbarbareket's photos on Flickr. inbarbareket has uploaded 521 photos to Flickr.
Cool studio workspace

by inbarbareket