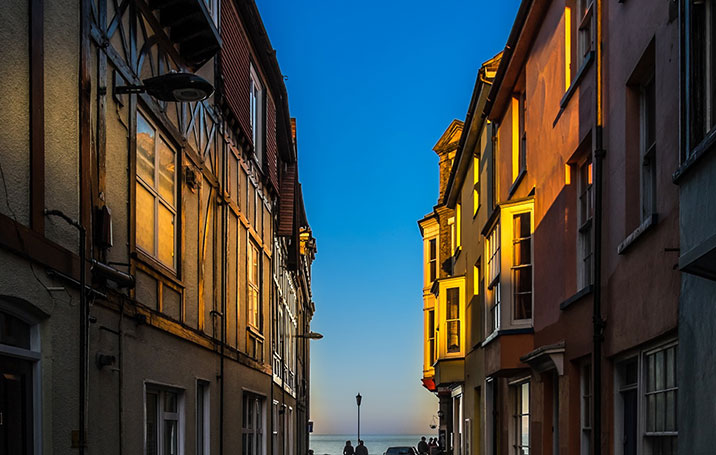 They used Pinterest to explore a new city
Join Pinterest to find all the things that inspire you.
50+
billion Pins
to explore
15
seconds to
sign up (free!)
Back to
Favorite Places & Spaces
Favorite Places & Spaces
who'd get out of bed at all?
Dreams Bedrooms, Dreams Home, The View, Dreams House, Wake Up, Master Bedrooms, Beaches House Bedrooms, Bedrooms View, Ocean View
This would be a nice view to wake up to every morning. The Ocean View!!
Amazing beach house bedroom view
Beach House Master bedroom - so #Dream Houses #Dream Home| http://littledreamhouses875.blogspot.com
Stunningly beautiful bedroom with an ocean view through huge floor to ceiling windows and high ceilings. Simple, uncomplicated design makes it feel as if the bedroom was a mere extension of the view.
dream bedroom view
Provence, France. Gorgeous.
Flowers Gardens, Enchanted Garden, Color, Gardens Entry, Places, The Secret Gardens, Beautiful Gardens, Dreams Gardens, Provence France
Stunning garden Entry, Provence, France photo via tintin #Flowers #Garden #Pathway
Beautiful Garden Entry, Provence, France
Garden Entry, Provence, France photo via milica dream garden
Garden Entry, Provence, France by Musfiza. This is the most exquisite photo I have ever seen, brings my mind to a colorful, mystical and happy place,
Enchanted garden, Provence, France. Great color! This is what I imagined when I read "The Secret Garden"
Purple path
Purple Trees, Cherries Blossoms, I Love Purple, Travel Places, Nature, Beautiful Places, Purple Passion, Blossoms Trees, Natural
Gongendo, Saitama, Japan. #Travel #Places
Trees & Nature
Gongendo, Saitama, Japan.... Cherry blossom trees beautiful
Beautiful and purple!! I love purple!!
Purple trees
Fascinating
Places To Visit, Buckets Lists, Cool Things, Before I Die, Amazing Places, Around The World, Amazing People, Photo, Cool Stuff
Cool stuff to add to my bucket list to visit
Cool stuff to do before I die!!!
Cool things around the World *******
Amazing! People are so creative. God is even more creative, though. Did you see those rocks??? Awesome
Amazing places to visit
Cool stuff... The original printer didn't know it but the awesome photo of the storm is in Montana....eatern montana
Amazing places around the world
Cool stuff around the world!
#disney Disney World vacation discounts! So smart. Great tips!
Idea, Discount Secret, Disney World, Vacations Discount, Disney Trips, Disney Vacations, Families Vacations, Disney On, Disney Worlds
Disney World Vacation Discount Secrets — like the ideas in the comments, too.
Awesome Disney on a budget ideas plus some others
Disney World Vacation Discount Secrets — How I Got a $5K Disney Vacation For Almost Nothing Well u thought I knew everything about saving on a Disney trip but who knows... I might learn something new:)
Family vacation.... Disney World Vacation Discount Secrets!!
DisneyWorld Vacation Discount Secrets—How I Got a $5K Disney Vacation For Almost Nothing
Beautiful
Pink Flowers, Tulip Fields, Sky, Color, Beautiful, Tulip Festivals, Washington States, Pink Rose, Pink Tulip
Holland Pink Tulip Fields, beautiful!
pink tulips with a beautiful sky
Also great exterior house colors in sky. Pink flowers, pink sky. wonder if this is mt. vernon?
So ready for my annual spring trip to the tulip festival in Washington State -- beautiful
Beautiful pink roses
Pink flowers, pink sky. Beautiful. :-))
hot tub
Ideas, Jacuzzi, Outdoor Spa, Back Yards, Dreams House, Hottubs, Hot Tubs, Heavens, Backyards
A bit of backyard indulgence - Outdoor Spa
Destination Jacuzzi hot tub... Perfect for my dream house!!
Backyard Hot tub with gazebo and lanterns....great idea
Backyard Hot Tub with canopy and lanterns if you wanna fancy up your hottub area. This is pretty.
I've always wanted a hot tub in the back yard of the dream house. Now I want a covered hot tub in the backyard to the dream house. lol <3
hot tub heaven in your very own back yard!
The List: 5 Great American Swimming Holes
Swim Hole, Arizona Usa, Buckets Lists, Grandcanyon, Havasupai Fall, National Parks, Grand Canyon Arizona, Roads Trips, Havasu Fall
Havasupai Falls in the Grand Canyon, Arizona, USA
Havasu Falls, Havasupai Reservation, Grand Canyon National Park, Arizona, USA (Time for another road trip!)
Havasu Falls, Grand Canyon, Arizona, USA In Grand Canyon National Park is this majestic waterfall.
havasu falls swimming hole, Arizona - 11 mile hike to the swim - near Grand Canyon National Park
#HavasuFalls swimming hole, #Arizona - 11 mile hike to the swim - near #GrandCanyon National Park.
Havasu Falls, Arizona, USA - This is now on my bucket list!
Things to do in Dallas - for FREE. Free Ebook.
Free Ebook, Free Things, Vacations To Dallas, Families Vacations In Texas, Dallas Texas Things To Do, 75 Free, Dallas Forts Worth, Free Stuff, Kid
75 free things to do in Dallas/ Fort Worth with Kids
Things to do in Dallas - for FREE. Free Ebook. Always lookin for free stuff!!!!
Free EBook: 75 Free Things to do in DFW with Kids
Plitvice Lakes, Croatia - I would love to see this in person!!!
Buckets Lists, Waterfalls, Beautiful, Lakes National, Croatia, National Parks, Travel, Places, Plitvic Lakes
My new bucket list place to go. Plitvice Lakes National Park in Croatia
plitvice lakes national park, croatia So many beautiful places I want to go!!! #places_to_see #river #waterfall #lakes #travel #traveling
A Grand Perspective
Inspiration, Amazing Natural, Quote, The View, The Edge, Beautiful Places, Magic Places, Travel, Grand Canyon
amazing nature
Enjoying the view on the edge at the Grand Canyon, Arizona
MAGICAL PLACES grand canyon
Finding inspiration for Sepulveda porcelain on the edge of the Grand Canyon
Amazing and Beautiful Places on Earth | Great Inspire
Inspirational Quotes About Life
What inspires you to travel?
Gorgeous backyard
Idea, Outdoor Living, Gardens Paths, Patio, Backyard, Outdoor Fireplaces, Landscape, Outdoor Spaces, Back Yard
Along the garden path. Gorgeous landscaping with lighting and outdoor fireplace.
Beautiful outdoor space for a yard with a fireplace. Good Landscaping idea
Build your own backyard horseshoe pit with these step-by-step instructions from TOH landscaper Roger Cook. | Photograph: Keller and Keller | thisoldhouse.com 4763 324 3 This Old House Outdoor Living Comment Pin it Send Like Learn more at mypatiodesign.com mypatiodesign.com Patio for Backyard Entertaining | Outdoor Fireplaces & Fire Pits 3668 281 2 Mypatiodesign.com Patio Designs with Fire Pit Areas or Fireplaces Renee Houston Biswell It has the grill, the fire pit area and a table and seating! Perfect!
Outdoor fireplace, tiered landscaping, and curved path. Love it! The raw Copper path lights that will patina over time will look great and unique for years to come. Having the low voltage landscape lighting make these backyard ideas picturesque day and night.
back yard landscaping | Landscaping Ideas – The Evergreen Backyard