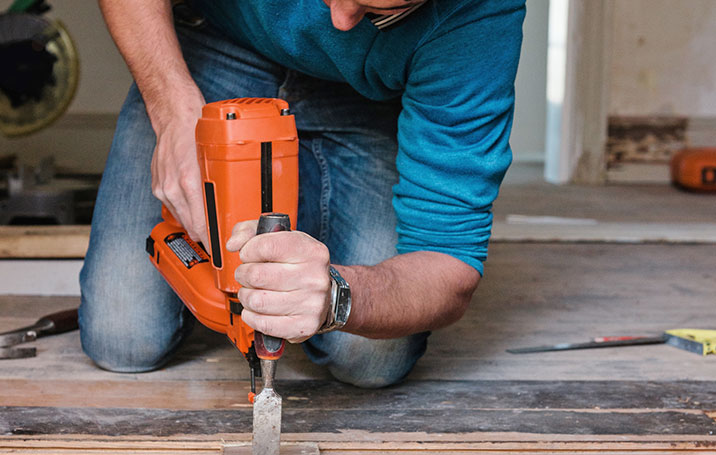 He used Pinterest to redo his floors
Join Pinterest to find all the things that inspire you.
50+
billion Pins
to explore
15
seconds to
sign up (free!)
John Mayer--Wildfire
Songs Quotes Summer, Endless Summer, John Mayer Songs Lyrics, John Mayer Wildfir, Songs Hye-Kyo, Wildfir John Mayer, John Mayer Songs Quotes, Summer Lyrics, Summer Songs Lyrics
Words to live by! "Wildfire" John Mayer
cause a little bit of summer's what the whole year's about. - john mayer, wildfire
Pinned from
Uploaded by user
Music
Life, Music Escape, Music Quotes, Soul, Inspiration Pictures, True, Things, Lyrics, Music Speak
Inspiring picture beautiful, life, love, music. Resolution: 240x240. Find the picture to your taste!
Where words fail, music speaks
and my heart, soul, life and 99% of me
"Music is my escape." "When things aren't +adding up in your life, start -subtracting." ~Anon. Quotes | Inspiration | Motivation | Life | Love | Family | Friends | Attitude | Perception | Perseverance ~B So True!
MusicSavesMySoul!! True #love #music #quote
MUSIC ESCAPE!!!!
music is something that been with me ever since i was a kid . In fact a lot of life lessons i learned , i learned through music or put it in with my music . Music is my escape for all the issues i go through , ever since i was a kid i some how turned to music , Rather it was playing a instrument or writing lyrics music has for sure always been a great escape.
Music
Life Quotes, Country Music, Music Quotes, Songs Hye-Kyo, Truths, So True, I Cans Relate, Memories, Positive Inspiration Quotes
So True! Music evokes memories
۞ ۩ ♫ sometimes its not the song love quotes life quotes quotes music cassettes music quotes
Funny how a melody sounds like a memory!!! Ain't this the truth!!!
Positive Inspirational Quotes: Sometimes it's not ...
So true about country music!
Maroon 5
Music Stations, Adam Love In, Sun Sets, Songs Hye-Kyo, Music Tops, Paradise, Maroon 5 3
Even the sun sets in paradise
Metal Sugar - Deliciously Original Jewelry
Note Necklaces, 16Th Note, Geeky Cut Jewelry, Originals Jewelry, Friends Necklaces, Happy Music, Jewelry Ideas, Happiness Music, Music Notes
Happy Music Note Necklace by MetalSugar on Etsy https://www.etsy.com/listing/157660863/happy-music-note-necklace
Tonight is the night(:
Music, Terra Outasight, Tonight, Night Stickers
Beach boys!!!
The Beach Boys, Greatest Hit, Favorite Music, New Music, Hit Volume, Vibrators, Internet Radios, The Beaches Boys, Boys Greatest
In 1999-2000, Capitol Records put out three separate volumes of the Beach Boys greatest hits. For the casual fan who didn't want to shell out for the box set GOOD VIBRATIONS, this seemed like a logical marketing decision.
Pandora Radio - Listen to Free Internet Radio, Find New Music
20 Good Vibrations, The Greatest Hits (Volume 1) - The Beach Boys
Pinned from
Uploaded by user
Pumped up kicks(:
Album Covers, Bands, Helena Beats, Comic Books, Songs Hye-Kyo, Pumps, Listening, Foster The People, Kicks
The only alternative band i will listen to. Pumped Up Kicks is also one of the best songs ever.
Foster the People - helena beat, pumped up kicks, don't stop
ink album cover (foster the people)
Listen to 'Pumped Up Kicks' by Foster The People from the album 'Torches' on @Spotify thanks to @Pinstamatic - http://pinstamatic.com
Music. Music. Music.
I Love Music, Heart Music, Music Note, Music Heart, Musicheart, My Heart, Valentine, Photo, Heart Songs
Unusual Valentines - 29 Pics | Curious, Funny Photos / Pictures
Notes to My Heart Song Kindly,Karen
Heart #heart #music #notes
Music. Heart. Music.
musical heart - I love music
Happy valentines day ...Melody of my Heart.....:-) :-) :-) I love you
BROSNAN - This is an example of song lyrics from The Beatles' "Hello Goodbye." The lyrics fit the shape of a hand which could be waving either "hello" or "goodbye."
Talk to the hand - Great Beatles lyric print design #hellogoodbye #thebeatles #graphicdesign
Stay up to date with daily web design news: http://www.fb.com/mizkowebdesign you say goodbye and i say hello hand drawn fonts in song lyric form #webdesign #design #designer #inspiration #user #interface #ui #web #typography #poster #font #type
Illustration & graphic design by Jonathan Lax (also known as YONIL), from a series of typographic T-shirt prints based on song lyrics by The Beatles.
The Beatles, Beatles Lyrics, Hands, Typography Posters, Thebeatl, Graphicdesign, Songs, Graphics Design, Hello Goodbye
Neon trees
Workout Songs, Album Covers, Neon Trees, Band, Everybodi Talk, Favorite Songs, Songs Hye-Kyo, Music Videos, Neontrees
Everybody Talks by Neon Trees has the best album cover ever!
Everybody Talks – Single – Neon Trees - Provo, Utah's poppy dance-punk band Neon Trees features vocalist/keyboardist Tyler Glenn, guitarist Chris Allen, bassist Branden Campbell, and drummer/vocalist Elaine Bradley.
My most favorite song (: neon trees you awesome band you!
Midweek Music Video: Everybody Talks by Neon Trees
Favorite.Band.Ever #neontrees
Lean It UP Workout Song Of The Day, 11.8: [Rock] Neon Trees — Everybody Talks
:)
Hello, Christian Artists, Chris Tomlin, Rise, Songs, Christian Music, Christomlin, Christian Singers, Favorite Christian
Everything by Chris Tomlin; he's one of my top 4 fave Christian artist's. Fave song on this Album is "I Will Rise." Love, Love, Love it!! <3
Following his 2006 RIAA Gold-certified record, See the Morning, Chris Tomlin's fifth studio release, Hello Love, communicates what he describes as the "need to introduce ourselves to love again." Produced by Ed Cash (Steven Curtis Chapman, Amy Grant, Bebo Norman), the record endeavors to give voice to the Church to worship their Creator. Songs including "Love," "God of This City," "Sing, Sing, Sing," and "I Will Rise," are already impacting worshippers across the globe. $8.99
Christian music - Chris Tomlin
Favorite Christian artist !!
#ChrisTomlin #tunewiki #lyricart
Chris Tomlin is an amazing Christian singer.