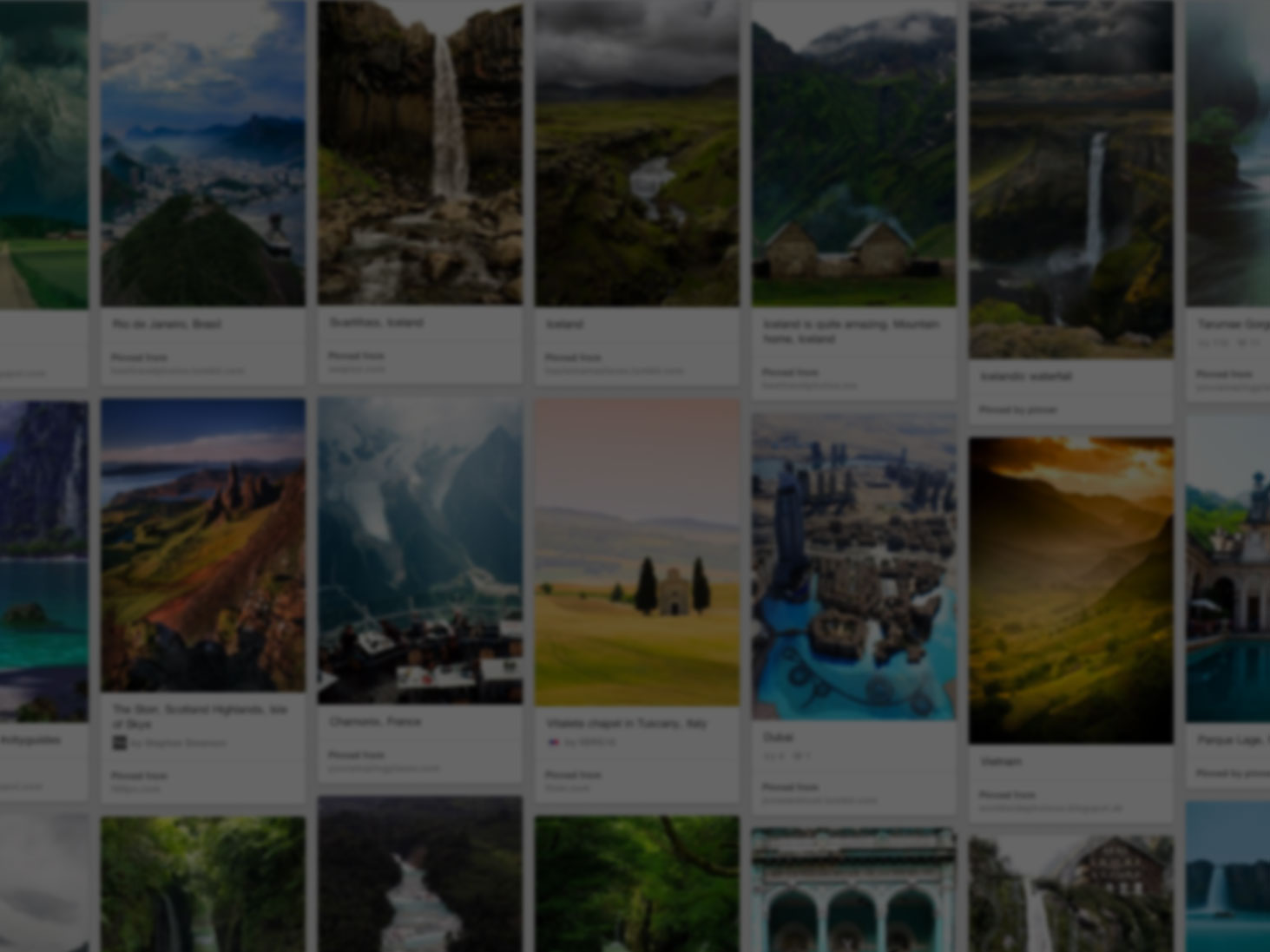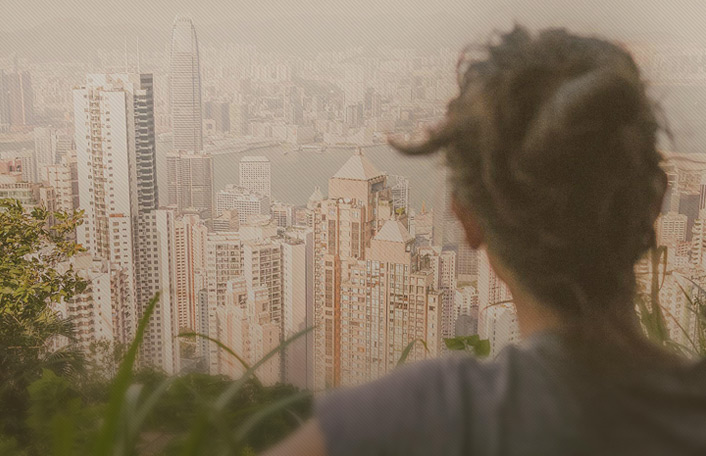 They used Pinterest to plan a dream trip
Join Pinterest to find all the things that inspire you.
50+
billion Pins
to explore
15
seconds to
sign up (free!)
Past & present
Sharpie lampshade
---
Taking clothes off the line. Laundry
Clothing Line, Farms Styles, Country Living, Aprons, Fashion Looks, Country Life, Fun Clotheslines, Hanging Clothing, Aspir Homemaking
The clothes line
Farm style
love the apron from Aspiring Homemaker
Hanging Clothes In her Apron
Country Living - Aspiring Homemaker: An Interview at the Cottage
♥
Country Farm, The Farms, Country Living, Storms Clouds, Farms Life, Country Life, Countrylife, Red Barns, Cows
Country living #country #countrylife #countrylifestyle #countryliving #countrygirl #countryboy #barn #barns #farms #horses #rustic #vintage #countrydecor #kitchens #countrykitchen #countryhouse #farming #farmhouse
windmill, barn,and cows... an an idyllic country farm scene!
Dairy cows down on the farm.
Red Barn & Cow - farm life
Country Life
cows and storm clouds
Let sleeping dogs lie. Ego, my yellow lab.
Sleeping Dogs, Ego Yellow Labs, Sleep Dogs, Sleep Labs, Sleepy Labs, Dogs Lying, Sleepy Dogs, Sleepy Labbi, Sleep Baby
Sleepy lab. <3
sleeping baby
sleeping lab
Sleepy dog
1969 GTO Judge. I once owned this car. Wish I still had it..
1969 Pontiac, Dreams Garages, 1969 Gto Mi, Gto Judges, Dads Cars Awesome, Cars Although, Cars Stuff, Dreams Cars, Favorite Cars
1969 Pontiac GTO Judge. (:
1969 GTO... Dream car
Pretty potted flowers
Container Garden, Flower Pot, Color, Pot Flower, Gardens Idea, Curb Appeal, Pot Plants, Front Porches, Flowerpot
Can't go wrong with a wash tub of flowers and a rocking chair 100 Container Garden Ideas For Arkansas, Texas, Tennessee and The South, Part 3 Jonesboro | Memphis | South Lawn Care Landscape Jonesboro Garden Flowers Container Gardens Best Flowers For Container Gardens BadAsFlowers Arkansas Garden Annuals
colorful front porch planters | Remodelaholic | Getting More Curb Appeal
love the color combo of the potted flowers
Front porch. Love the flooring and the flower pot.
Love front porches & potted plants
via Southern Living - Curb Appeal, Front porch w/ beautiful container garden.
Harley Davidson!
Saddles Bags, Dogs Costume, Harley Davidson Dogs, Shihtzu, Harley Davidson Motorcycles, Shih Tzu, Harley Dogs, Bad Dogs, Animal
Harley Davidson shih tzu... Our Tootsie loved clothes. If u took them off, she would carry them around.
One bad dog
♥~Harley Dog~♥
Harley Davidson dog.
Harley biker dog costume
Harley Davidson! I am going to dress Bentley up like this when we get the Harley here. I'll put him in a saddle bag to ride. lol.
Harley Davidson Electra Glide Ultra
Glide Ultra, Ultra Classic, Davidson Electra, 2013 Harley Davidson, Harley Davidson Motorcycles, Harley Davidson Flhtk, Roads Trips, 2013 Harleydavidson, Electra Glide
Harley Ultra Classic. Would be sweet to do a weekend road trip with my baby ~
Harley Davidson Electra Glide Ultra.......
From Karen's brunch/coffee @ Rowan House
Karen O'Neil, Daydreams Idea, Teas Time, Brunch Idea, Rowan House Diane, House Diane Crumpton, Karen Brunchcoff, Karen Brunch Coffee
Pinned from
Uploaded by user
Sharpie on a lamp shade.
Songs Lyrics Quotes Idea, Written On Lamps Shades, Weddings Vows, Writing On A Lampshades, Diy'S Crafts, Glasses Boxes, Bedrooms Idea Songs, Song Lyrics, Bible Ver
Sharpie on a lamp shade-- how cool is this? #diy #crafts
Bible verse written on lamp shade w/sharpie! Neat idea!
Here's a way your Infinity markers can make your lampshade really shine: Personalize it with your favorite quotes, song lyrics or even your wedding vows.
a little glass box: Sharpie on a lampshade...your favorite poem, wedding vows, your song, etc....
Sharpie on a lamp shade-- how cool is this?@Katrina Meyer will you write on a lampshade for me?
beautifuuul
Cincinnati Skyline, Favorit Place, Suspen Bridges, The Cities, The Bridges, Travel, Sweet Homes, Suspense Bridges, Cincinnati Ohio
Ahh, the Cincinnati Skyline. I love coming over the bridge and seeing this. So pretty.
cincinnati Ohio | The city of Cincinnati, Ohio is easily accessible from Cincinnati ...
Cincinnati, Ohio. home sweet home.
Cincinnati, Ohio "No one realizes how beautiful it is to travel until he comes home and rests his head on his old, familiar pillow." – Lin Yutang
John A. Roebling Suspension Bridge and Cincinnati Skyline
Cincinnati, OH my favorite place :)
John A Roebling Suspension Bridge, Cincinnati, Ohio