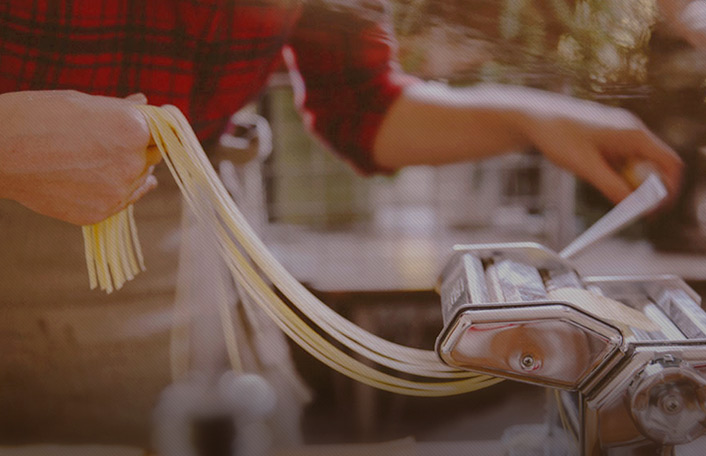 Welcome to Pinterest!
Join Pinterest to find all the things that inspire you.
50+
billion Pins
to explore
15
seconds to
sign up (free!)
Back to
Just Plain Cute :)
Just Plain Cute :)
Baby Koala
Cute Baby, Baby Koalas, Pet, Native Bears, Baby Animal, Babykoala, Koalas Bears, Koalas Baby, Kangaroos Bears
BabyKoala. Ohh my gahhh :)
Cute baby koala bear pet!
baby otter
Cute Baby, Baby Otters, Creatures, Baby Animal, Adorable, Bottle Fed, Sea Otters, Cutest Things Ever, Little Baby
!!!!!!!!!!!!!!!!!!!!!!!!!!! I LOVE sea otters!!!
Baby otter being bottle fed! Using its little baby hands...dying from adorableness
baby otter being bottle fed one of my favorite creatures
Baby otter being bottle fed! Using its little baby hands... omg. Cutest thing ever!!
Gaaahhhhhhh!!! So. Cute. Baby otter being bottle fed! Using its little baby hands...
baby otter. being bottle fed.- I am a sucker for baby animals... what can I say?!
These are a few of my favorite things's photo.
Animal Baby, Little Gardens, The Farms, Easter Bunnies, Baby Bunnies, Baby Animal, Cute Bunnies, Flower, Chubby Cheeks
Chubby Cheeks!
My dream animal baby bunny so cute
?#cute baby Animals #Baby Animals| http://scrapbookphotos9317.blogspot.com
Home on the farm ~
Cute Bunny in Spring spring easter rabbit flowers bunny spring pics
Cute little Easter bunny in a bed of flowers.
...a little garden buddy
Delightfully Derpy Hedgehog
Happy Faces, Animal Pictures, So Cute, Pet, Happy Animal, Baby Hedgehogs, Happy Hedgehogs, Adorable Animal, Cutest Animal
happy animal -
Happy little baby hedgehog - Presley's next pet?
This is my happy face!! 😊
OMG!!! So cute! Happy hedgehog is happy…
Happy Little Baby Hedgehog | Animals Pictures
cutest animals | cute animal pictures
Smile!
Funny Dogs, Cutest Dogs, Dogs Day, The Face, Dogs Photos, Baby Dogs, Dogs Boston Terriers, Dogs Funny, Animal
Love the face this dog is making...
#pretty #dog #dogs #funny #animals #nature
Cutest Dog EVER

by plummzilla
My dogs ears did this when he was a puppy too! So cute!
Dogs Training, Cute Baby, Animal Baby, Big Wall, Floppy Ears, Baby Animal, Puppies Love, Baby Dogs, Greyhounds Puppies
I feel like I need to improve my portraiture skills so I practiced on our new puppy. He has all of the attributes of a professional model. He doesn't sit still. He throws temper tantrums, and is incredibly cute. I used the BWD (big wall diffuser) met So CUTE!
greyhound puppy love
Dove Cresswells Dog Training Online - http://dogtraining-4gswcqzf.thetruthfulreviews.com
Greyhound Puppy... That is what I call a floppy eared puppy

by - drsteve -
"Sock Kitty. I used to put her in a sock to keep her warm while I was hand raising her. Now she gets in my jumpers." via Bianca Prince
Kitty Cat, Sleep Bags, Funny Animal Pictures, Cute Cat, Baby Animal, Funny Photos, Socks Kitty, Kittens, Silly Cat
Funny Animal Pictures With Captions
Sleeping Bag Kitten
the longer i look at it the funnier it #funny photos #gags #funny story| http://decoratedcookieskevon.blogspot.com
"Sock Kitty. Put kittens to hand raise in socks for feeding. Why didn't I think of this?!?
Silly cat. You're supposed to be in a hat
Sock Kitty #cats, #funny, #cute, #pinsland, https://apps.facebook.com/yangutu/
Help me, I'm stuck.
Shoes, Funny Kitty, Fit, Funny Cat, Sandals, Things, Kittens, Silly Cat, Animal
kittens love sandals. I cold see Fiona doing things.
silly cat shoes are for feet
Kittens Love Sandals | CuteStuff.co - Cute Animals, Cute Pictures, Cute Videos and MORE!
Funny kitty!
If the shoe fits... kitty in a sandal, haha, funny, cute, nuttet, photo.
Funny Cat Photo: If the shoe fits...
October 29, 2012
Kitty Cat, Funny Pictures, Funny Cat, Yoga Poses, Crazy Cat, Silly Cat, Kittycat, Animal, Baby Cat
KittyCat
#Kitty #cat #Using Her #Tail As a #Headrest
Funny Cat Pictures - ( Site How I Want ) crazy and funny com, Come see the funny cat pictures, funny cat photos, crazy cat pictures
Cute cat #baby cat| http://catabdullah.blogspot.com
Well, if this cat can do this yoga pose, maybe I can too.
Oh silly cat
#humor #funny #picture #meme #trolled #lol #mdr #wtf #fun #best #fun #lol #meme #funny pictures #wtf #owned #fail #pic
Kids who are too good for this world. tooo cute!!!
Awww 3, Cute Pets, Cutest Things, Cute Kids, My Heart, Baby, Adorable Kids, Heart Melted, Animal
Omigod seriously? This is the cutest thing EVER!
cute kids with cute pets
Kids with their pets!!! XD AWWW!!!!! <3
This is too cute, kids and animals ❤️ I have a baby living in my house and ever sence he saw my two dogs he loved them and they loved him back its just sooooo adorable really
Adorable kids with their animal friends
Babies and animals? Be still my heart.
THE LAST ONE awh made my heart melt.
Los Moustachos Grey plushie
Idea, Moustache
An Idea! Make with variety of velcro or snap on moustache!
He fights for justice
Batcat, Heroes, Halloween Costumes, Cat Man, Bats Cat, Cat Costumes, Batman, Catman, Animal
Bat Cat Man!
Bat Cat Costume #batman
Catwoman... no Batman... no Catman... Batcat?
Batman Cat Costumes #Pet Costumes #Cat #Halloween #Costumes #Pets
Batcat. Omg, I don't usually think about putting my animals in outfits, but my love for Batman may just change that if I ever find this outfit.
Cat Batman aka BatCat - the hero Kitty Gotham totally deserves
Mermaid baby! How frickin cute!!!!
Baby Mermaids, Babies, Idea, Halloween Costumes, So Cute, Mermaids Costumes, Baby Girls, Kids, The Little Mermaids
baby mermaid costume idea
Adorable knit crochet mermaid costume for a baby girl...I'm gonna have to remember this as a Halloween costume when i have kids. So cute!
baby mermaid. @Maggie Reinker can you picture Rachel with her gorgeous red hair as the little mermaid!!! so cute!
baby mermaid costume #cute kid #baby girl #Cute Baby #lovely kid| http://lovely-kid-237.blogspot.com